Get ready, because we are going on A Tasty Adventure! A 100 Days with the CIA kind of Tasty Adventure!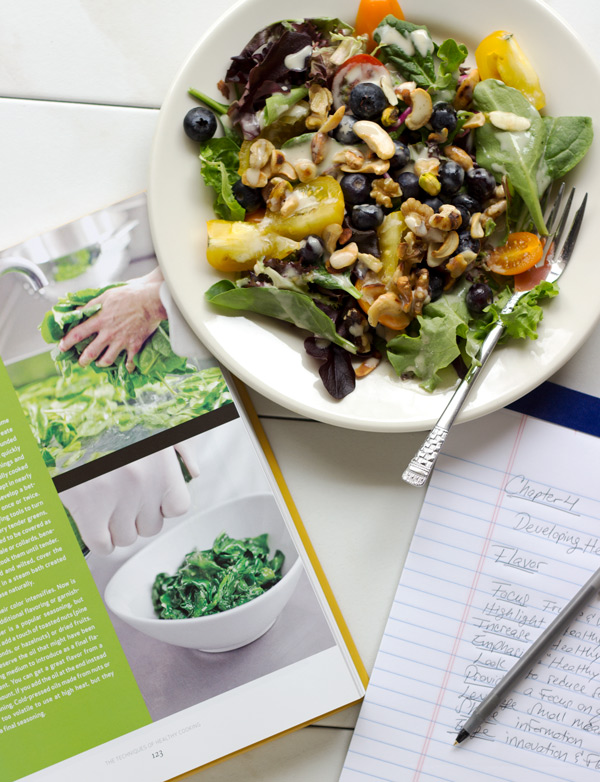 Before I get into 100 Days with the CIA I would like to tell you about my own personal culinary journey. Now in case you're wondering, NO, I was not nor am I a member of the Central Intelligence Agency. I think it's funny that every time I say the "CIA" someone inevitably gets confused, LOL. When I say "CIA" I mean the Culinary Institute of America.
The Beginnings of Creativity
I grew up on Long Island. Our family owned a florist and nursery shop and as you can imagine, as with any small family business, I worked there. Both our parents were very talented and creative. Our Dad could fix just about anything and he had an incredible knack for growing things. Our Mom was artistic and boy could she cook!! Actually she still does!
Even on long days after spending hours planting, moving, watering, fertilizing and doing whatever else had to be done we always returned home where mom would could up another one of her epic, amazing gourmet meals. We would talk about our day and then the conversation would always turn to food. Our next meal, some new recipe or an exciting ingredient were always hot topics at our dinner table. Maybe it was an Italian thing – our Mom is half Sicilian, maybe it was a New York thing – being close to a big city with lots of food choices or maybe it was just a family thing.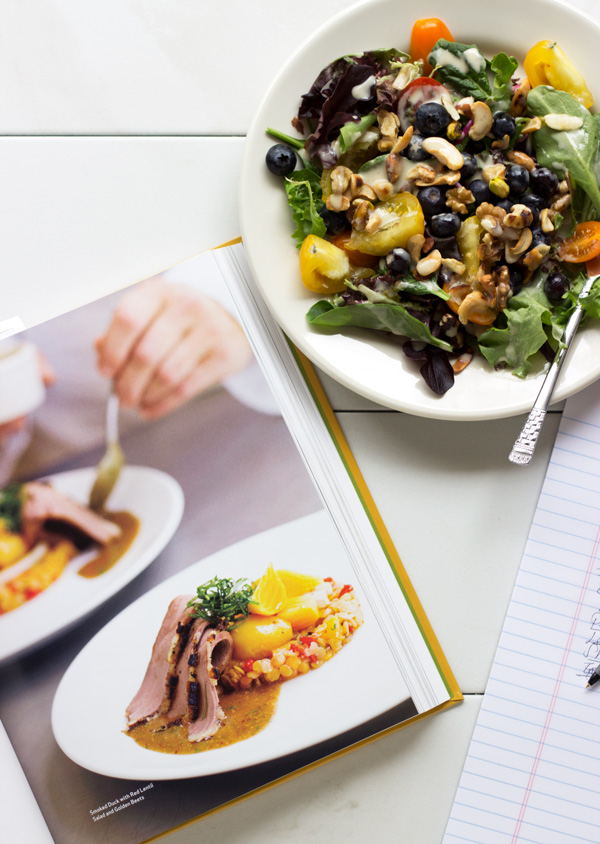 From Art to Numbers to Art
When I went off to college I really wasn't sure what I wanted to do. I decided to become a finance major. Big mistake! I loved being artistic, creating things and making things beautiful. Why in the world did I decide on getting into finance and numbers? I think it was largely due to my guidance counselor saying something about business always being a good major. I think I may have taken him a little too literally.
Now as you can probably guess I was not happy with my decision. Numbers and paper pushing are extremely boring to an artistic, creative mind like mine. Luckily for me an opportunity arose. My parents decided to sell their business and head to the Florida Keys. Being that I wasn't happy with what I was doing this was a chance to really change things up, see a new part of the country and maybe find my true calling. I went!
I took a job at a bank for about two years (I know, I know – Numbers again) then I discovered another profession, Interior Design. It was while working at an Interior Design shop in Marathon, Florida that I reconnected with my future husband (the story of how we met is for another time.) On our first date he took me to the Pier House in Key West. I remember having an appetizer, salad, steak and a piece of chocolate cake with a rose on it. Lee, my husband, commented on how nice it was to be dating a girl who actually ate something besides salad.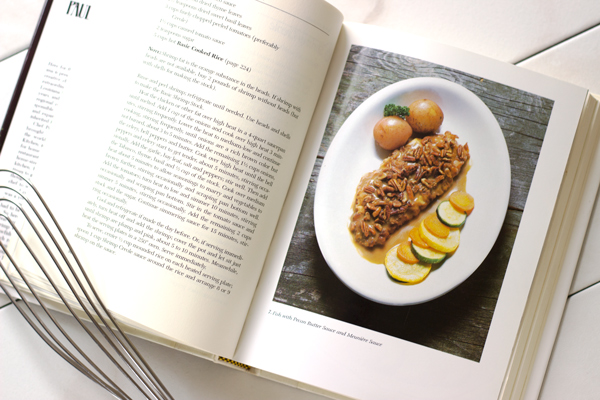 For our second date I decided that I needed to impress. What is the best way to a man's heart? Through his stomach of course!
A wonderful perk of living in the Florida Keys is the availability of fresh fish. I mean FRESH FISH and all the time! My Dad and I loved going fishing and we always had some dolphin in the refrigerator. Now, don't freak out at that last sentence. "Dolphin" when you are talking about edible "fish" in the Florida Keys is the fish NOT the mammal! It is called Mahi Mahi on the west coast, but, in the keys the locals call it dolphin.
My Mom happened to have a copy of Paul Prudhomme's cookbook, "Chef Paul Prudhomme's Louisiana Kitchen."
Click Image above to buy Chef Paul's Cookbook from Amazon
If you know anything about Louisiana cooking then you know that Chef Paul is the King of this cuisine, and this cookbook is Amazing! I looked through it and found a recipe for Fish with Pecan Butter Sauce and Meuniere Sauce. Dolphin + Chef Paul's Recipe + Dessert by Maida Heatter = One Happy Man!
Lee was impressed, happy and pretty full after that meal and I finally found what it was that I truly wanted to do!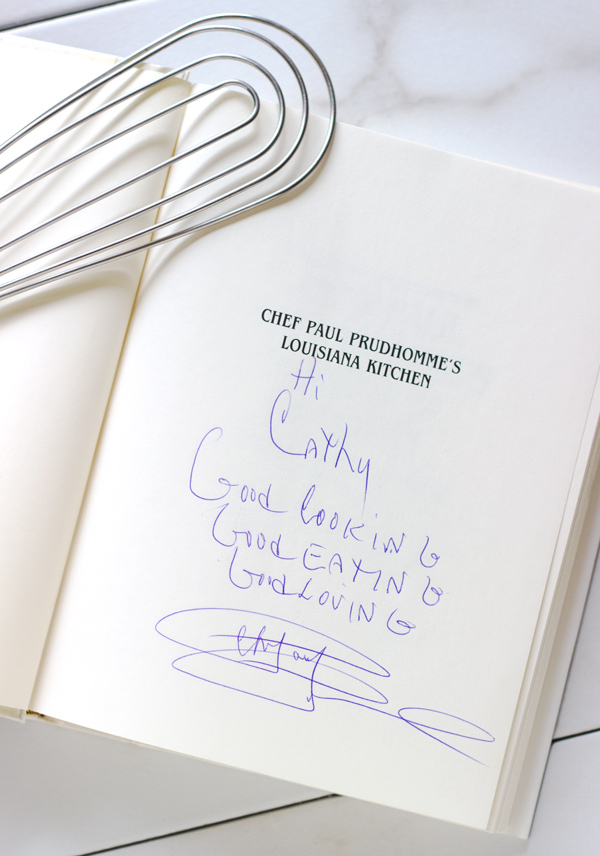 It's never too late to live your dreams
So from New York to the Florida Keys and now Maine I am finally doing what it is that truly motivates me, enriches my life as well as the lives of others and is my true calling. Even though I have never attended a culinary school I have had a lifetime of cooking and learning. It is my absolute pleasure to share all that I have learned with others and now I want to share with you!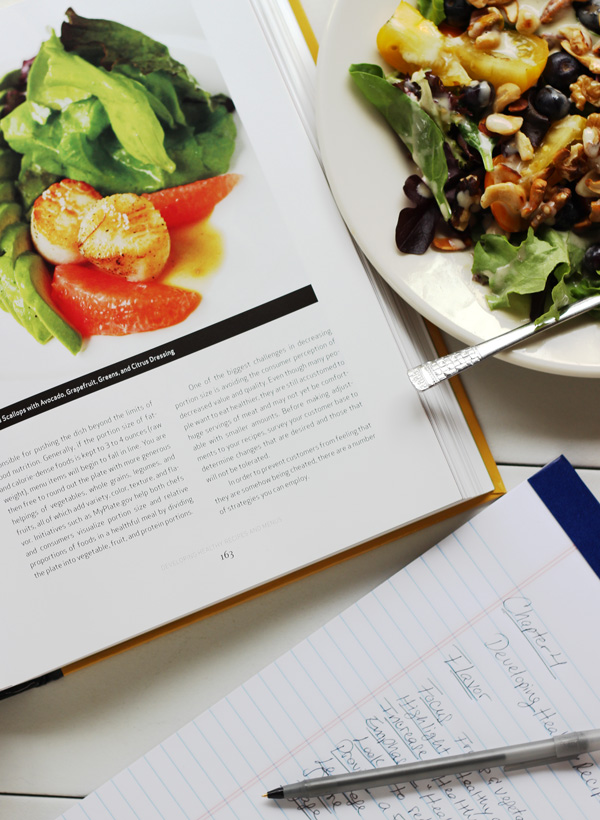 So here is the plan – 100 Days with the CIA!
Starting on Thursday, May 18th, 2017 I will be streaming live from my Facebook page "A Tasty Adventure" every Tuesday and Thursday evening at 6:00 pm for an entire year, 100 days in all. I will be in my kitchen in Maine where you can join me as we cook from the "Techniques of Healthy Cooking – The Culinary Institute of America."
I will let you know in advance (the Sunday before) what recipes I will be making so that you can obtain the ingredients, prep and cook along if you would like to. Join the mailing list so that you receive the emails with all of the important information.

The recipes will not be posted as they are not mine, but, you can get the cookbook from the Amazon affiliate link that I have posted below.
Click the Image above to buy "Techniques of Healthy Cooking – The Culinary Institute of America" from Amazon
Cooking Techniques will be demonstrated and if you have any questions you can ask me during the live stream. I will also share with you any tips and tricks that I have along the way. A camcorder and DSLR will be recording closeups so that I can post an edited video to my YouTube channel, A Tasty Adventure, showing you the details of the techniques that you may not have been able to see in the live stream. Be sure to subscribe to the YouTube channel for updated videos – Subscribe Here.
Remember, if you ever miss a live stream of 100 Days with the CIA on Facebook or don't have a Facebook account, I will be posting them to my YouTube channel as well as to my Videos page here – A Tasty Adventure Videos. Any time you have a question you will have the opportunity to ask me live as I stream or via my website through my contact form below.
Be sure to like A Tasty Adventure on Facebook and on Instagram, follow on Pinterest and on Twitter, and Share, Share, Share! Thank you!
100 Days with the CIA is going to be a fun learning experience for all! I am so excited for you to join me!
Related posts: