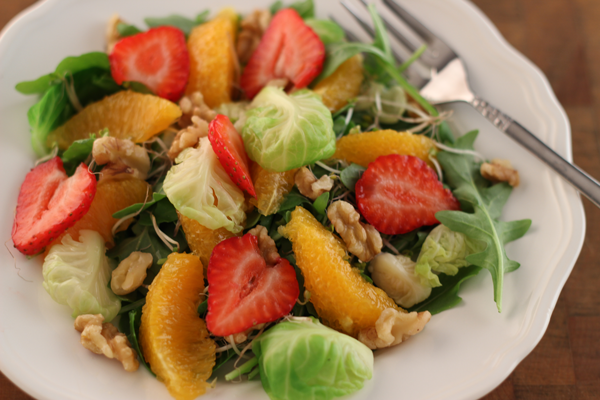 Arugula Brussels Sprouts Salad marks the beginning of my new journey. You see, there is something very special about today. Well actually there was something very special about July 7th, 2016. That was the day I got the news from my doctor: I have breast cancer.
Just typing those words seems so surreal. I Have Breast Cancer.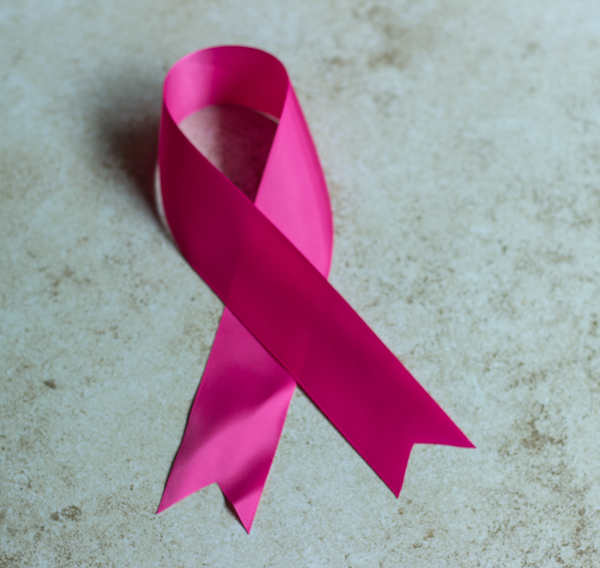 I have always done my best to stay healthy and avoid the risk factors. I am not overweight, I don't smoke, I don't drink (well just occasionally and not to excess), I avoid fast foods like the plague and processed foods for the most part, I exercise, I love fruits and veggies, I have a positive outlook on life, I like to juice (green smoothies – YUM)….
I could go on and on and still, breast cancer has found me. It does not discriminate. Now, I am one of the fortunate ones who caught this terrifying disease in it's early stages and I am so grateful for that, but still, there is that awful fear… when I get rid of it will it come back?
Well, I am going to give the Grim Reaper a run for his money and say HELL NO!
This is a reminder to me of how precious life truly is.
It is a call to action to do what I was put here to do:
MAKE THE MOST DELICIOUS AND NUTRITIOUS RECIPES THAT I CAN AND SHARE THEM.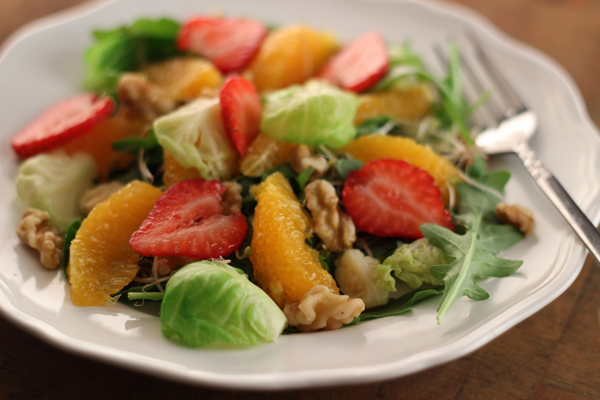 My belief is that if we take care of our bodies, our bodies will take care of us.  In the great words of Hippocrates "Let food be thy medicine and medicine be thy food."
I have a lot of life left to live, a lot of foods yet to taste and a lot of recipes to create and share so let the adventure begin!
Get screened. Live a Healthy Lifestyle. Find Support.
For more information on Breast Cancer here are some sites that may be of help:
In Maine – EMMC Champion the Cure
Breast Cancer Research Foundation
Print
Arugula Brussels Sprout Salad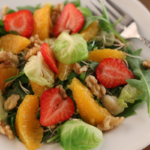 Blanched Brussels Sprouts and a Zesty Orange Vinaigrette give this salad a refreshing twist.
Ingredients
2 Brussels Sprouts cleaned and leaves separated
2 cups fresh Arugula cleaned and spun dry
2 Tbsp. Broccoli Sprouts
1 Tbsp. walnuts (toasted if desired)
2 Fresh Strawberries thinly sliced
1 large orange
1 – 2 tsp. white wine vinegar
2 Tbsp. olive oil
pinch of salt
Instructions
Bring a quart of water to a boil in a small saucepan.
Meanwhile divide arugula among two plates. Top each with broccoli sprouts, walnuts and strawberries; set aside.
Cut the peel and pith off of the orange then segment over a bowl.
Divide the segments among the plates.
Squeeze the juice out of the remaining orange sections into the bowl.
Add the white vinegar and pinch of salt to the orange juice.
Slowly whisk in the olive oil to make the vinaigrette, season to taste and set aside.
Add a small amount of salt to the boiling water.
Drop the Brussels sprouts leaves into the seasoned water and blanch for 1/2 minute.
Remove immediately and plunge into ice water.
When cool drain the leaves, pat dry and top the salads.
Drizzle the vinaigrette over the plates and serve.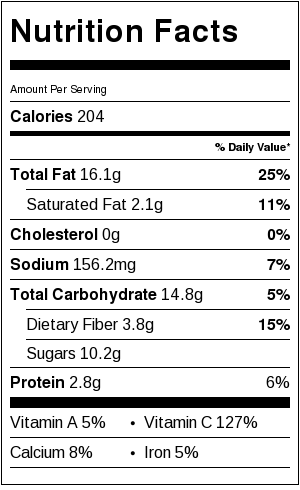 Related posts: