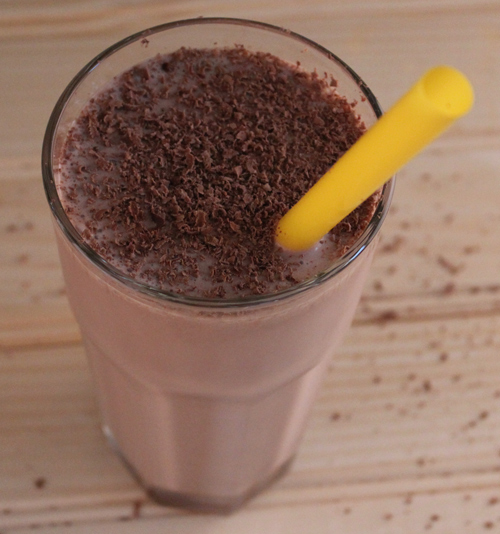 Its "International Chocolate Milkshake Day!"  So you know what that means…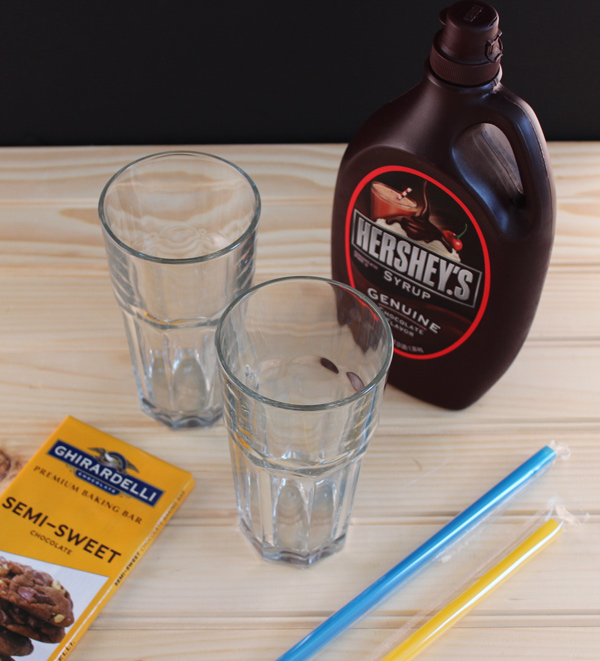 …time to make a milkshake.  And not just any milkshake – "The World's Best" chocolate milkshake!!  So what makes "The World's Best" chocolate milkshake you ask?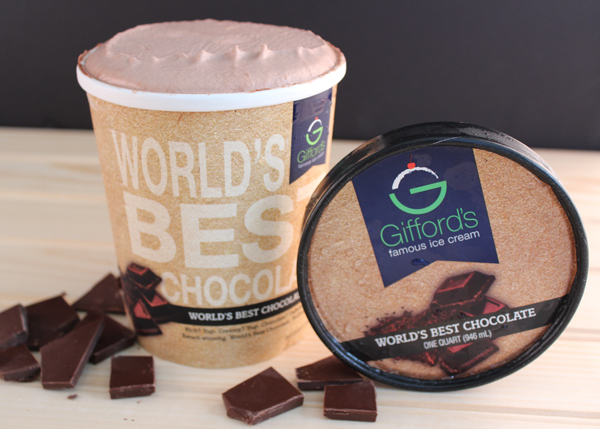 Why the "World's Best Chocolate" ice cream of course!!  Luckily I can get my hands on Gifford's since they sell it at the local grocery store
If you can't get Gifford's you can use any quality brand of chocolate ice cream, I just can't guarantee that it will be "The Best" though.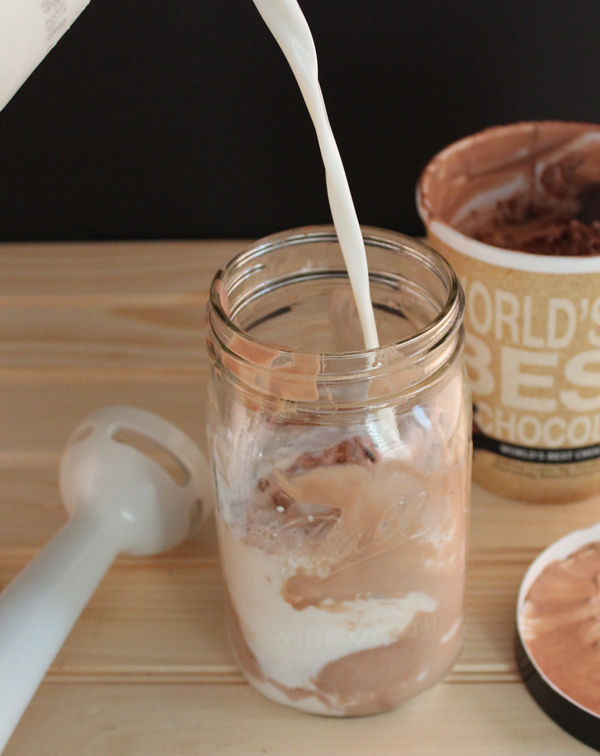 Of course there is the "Milk" part of the milkshake.  I'm going with whole milk – why not?  It's a special day!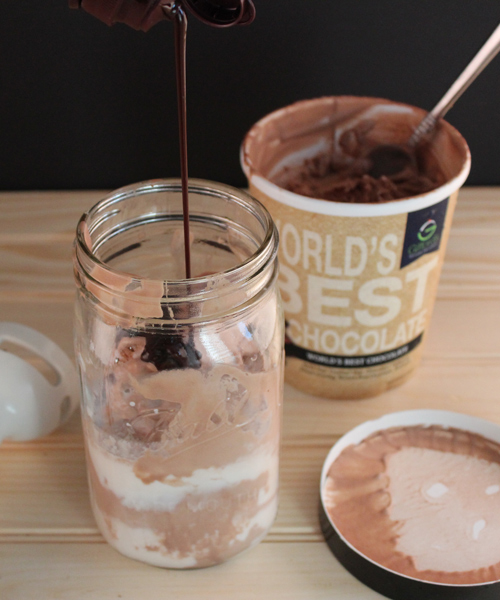 And to make it even more chocolatey, chocolate syrup – YUM!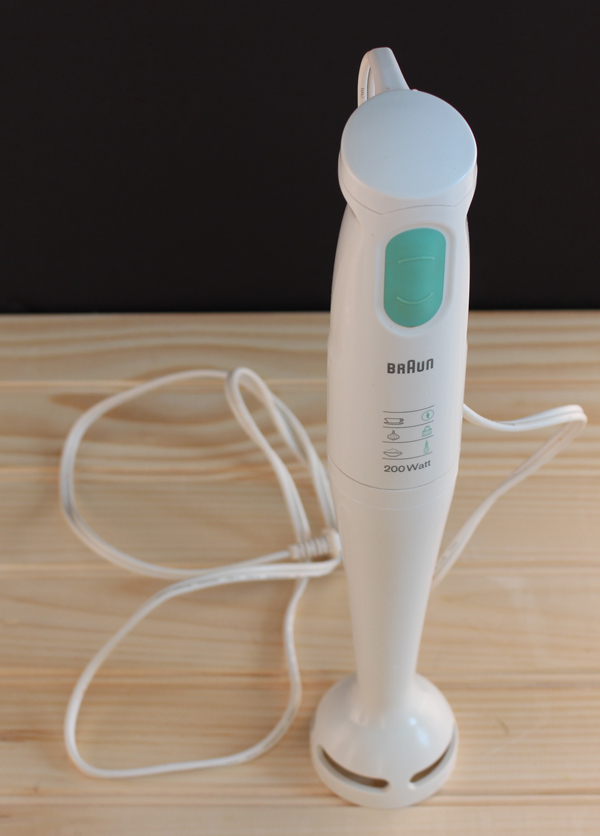 This stick blender is just the thing to get it nice and smooth. If you are looking for a stick blender check out the new PowerBell hand blender by Braun on my Shop Page.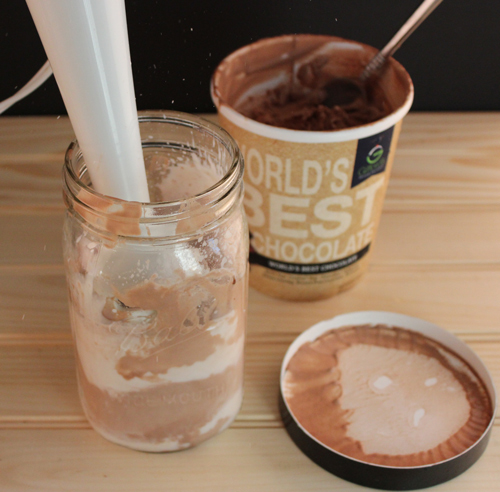 Just make sure that you use a container wide enough to get that blender all the way to the bottom.  And if you want to make it extra thick – be sure to use a lot of ice cream.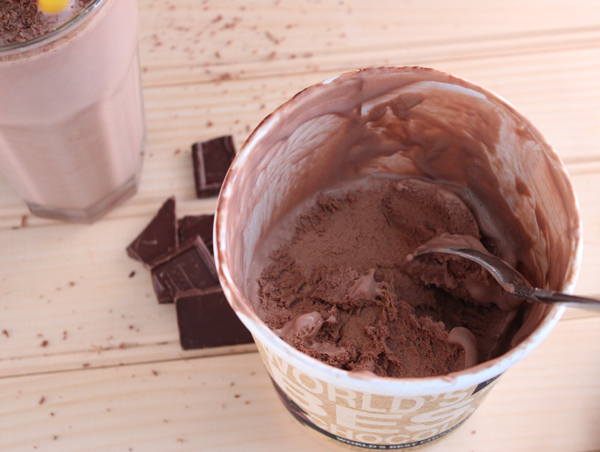 As you can see I used just about half of this quart container.  How may calories?  I'm not looking!
I think I will have to share this with somebody
A quick and easy recipe for a very special day.  Enjoy!
Print
Chocolate Milkshake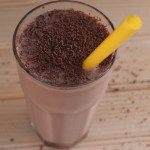 A rich, chocolate milkshake great for anytime you feel like a treat!
Ingredients
2 cups Premium Chocolate Ice Cream
½ to 1 cup Whole Milk
2 Tbsp. Chocolate Syrup
1 Tbsp. Semi-Sweet Chocolate, grated
Instructions
Place ice cream, milk and syrup in a large, tall container. (A large mason jar works great.)
Use an immersion blender to combine until smooth.
Pour into a tall glass and garnish with grated chocolate.
Serve and enjoy.
Related posts: