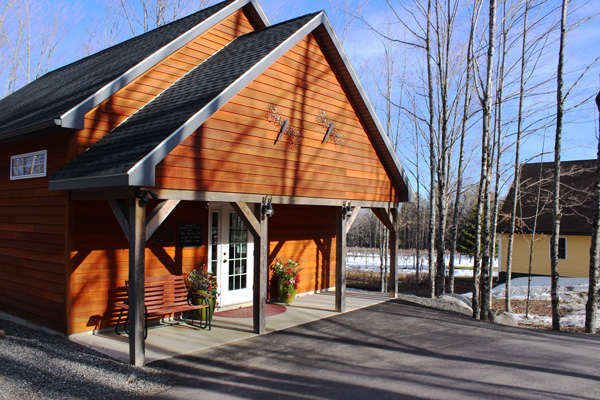 Last Sunday I almost attended my first wine and cupcake pairing at Dragonfly Farm & Winery. Now I say "almost" because I attended late in the afternoon and wouldn't you know, all the cupcakes were already gone! Melissa Gantnier Moutria of Melissa's Mixing Bowl, one of my cooking class students, informed me about this awesome event and as you can imagine I was Super Excited!! I mean cupcakes and wine. Gotta love that!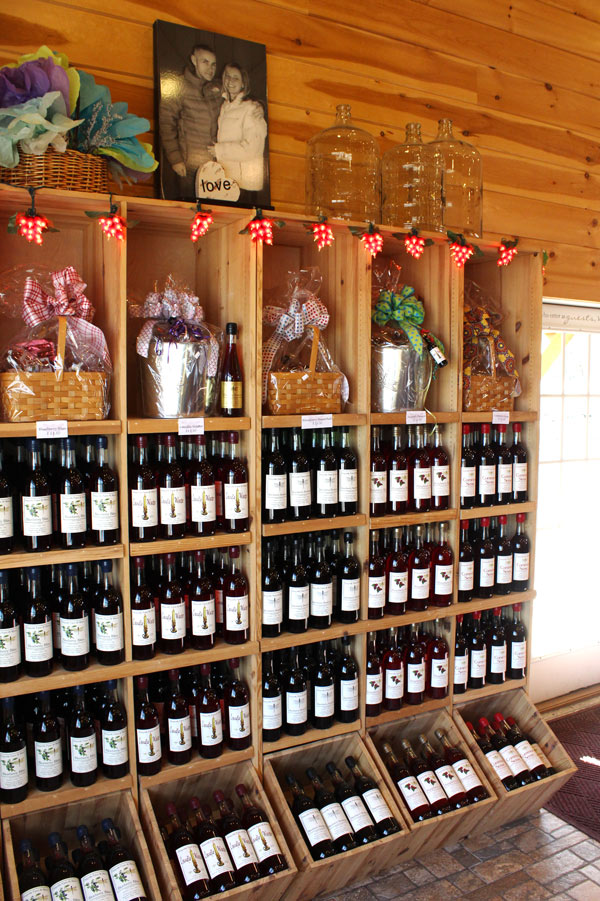 Discovery – Dragonfly Farm & Winery
Well, I did miss out on the cupcakes (Melissa we'll have to plan an event together so I can try some), but, I have to tell you that even without them the trip to Stetson, Maine was definitely worth it! The story behind Dragonfly Farm & Winery is a romantic and inspiring one.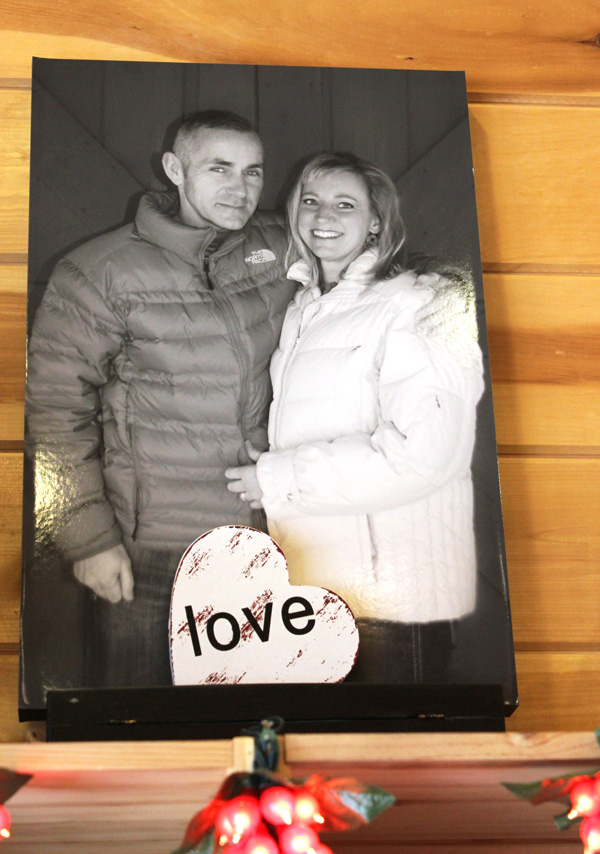 Todd and Treena Nadeau have always had a love and appreciation for good wine. After visiting their friends in Germany they would always bring back bottles of wine to the states. Post 9/11 restrictions on the transportation of liquids on airlines came into play. They had to find another way to enjoy the wines they loved so much after returning home.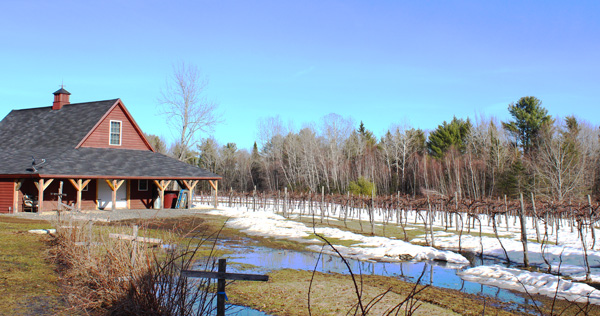 Then something amazing happened. A flash of genius! While Todd was away on a trip to Washington State he came up with the idea of making their own wine in Maine. He talked it over with Treena and Dragonfly Farm & Winery was born!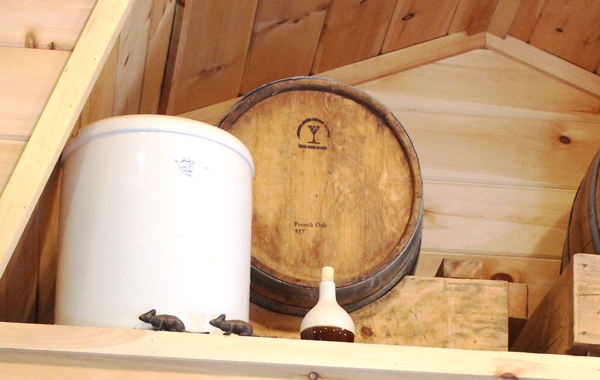 Initially, the wines that they made were just going to be for them and their friends, but, it grew into something a bit more. Luckily for us! 🙂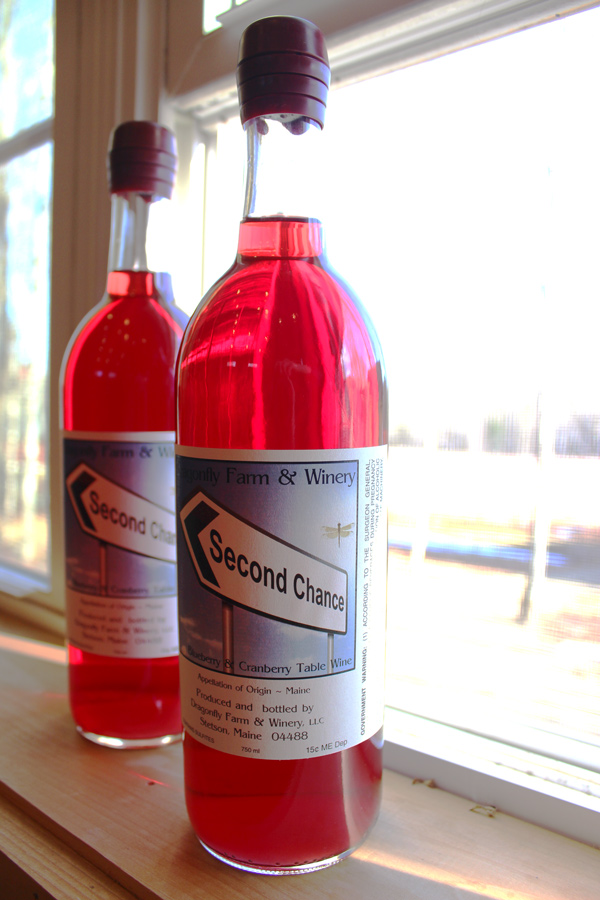 Todd and Treena consulted with their friends in Germany about wine making. They also had guidance from a very special person. A gentleman with a wealth of knowledge about growing grapes in cold, harsh climates – Elmer Swenson, "The Godfather of Midwest Winemaking."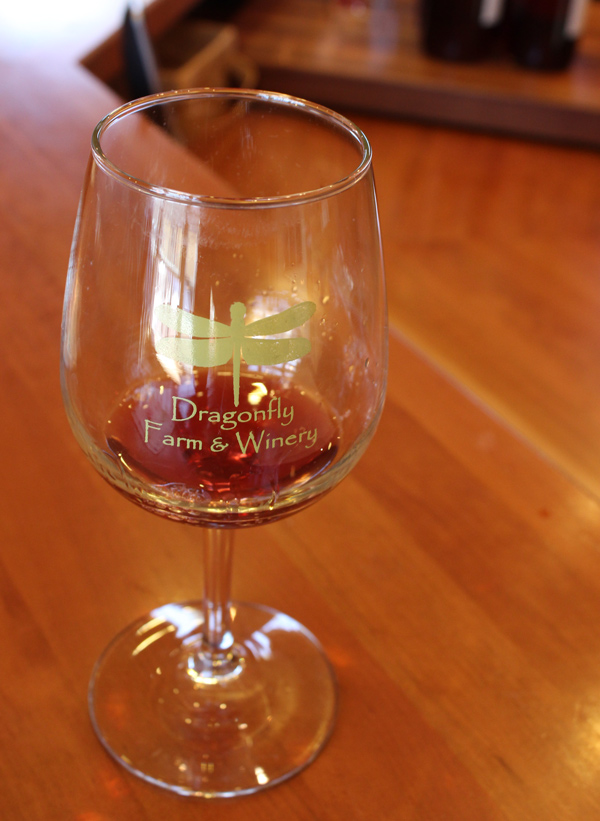 Since they began making wine in 2004, Dragonfly Farm & Winery has grown and gained a steadfast following. They now produce over 40 different wines! Whites, reds and fruit wines are displayed when in season and can be sampled in their tasting room which is located right on the farm.
The Tasting Room
I sat with a group of wonderful young ladies in the tasting room. Temi served us samples of the wines that were currently available. She also shared information about the wines and how they came to be named. The white wines we tried were "Serendipity", "St. Pepin", "By The Numbers" and "Clarity." All of them were exceptional! The fruit wines we sampled were "Blackberry Bewitched", "My Cherry Amore", "Raspberry Riot", "Candle Waster", "Berry Contusion", "Common Sense", "Memere's Surprise", "Second Chance" and "Blueberry Bliss."
So many delicious wines to choose from! What's a girl to do?!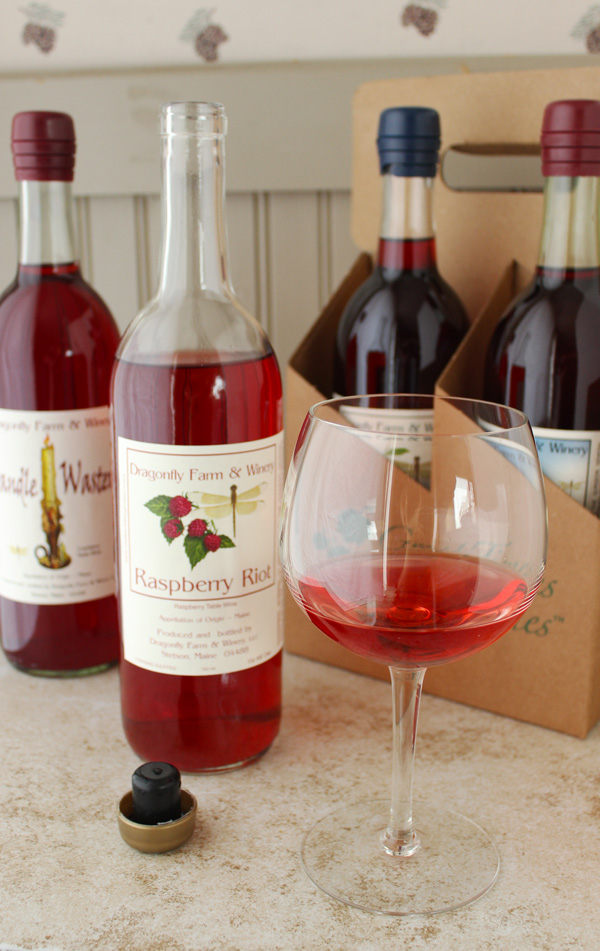 As you can see I couldn't leave without some fruit wine. "Raspberry Riot" is the first wine that Todd and Treena produced.  It just seemed fitting that I had to have a bottle and also a glass for drinking while writing this post. 😉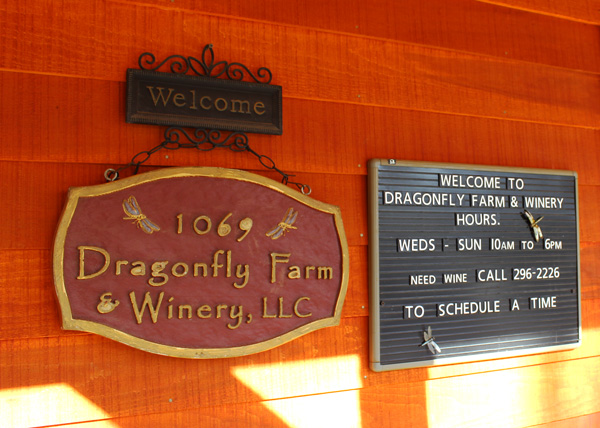 Brian, the Vineyard Manager, informed me that "Jelly Juice" will be available the end of June/early July. More red wines will be available in early fall. Looks like there is a trip back to Stetson in my future! Hooray! Anyone want to join me?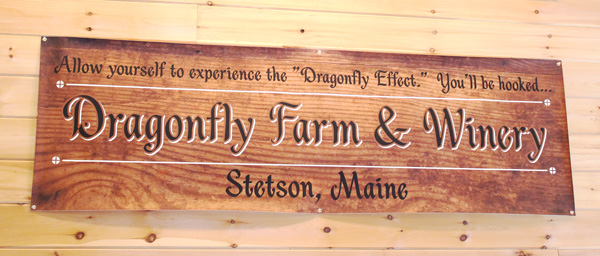 The "Dragonfly Effect"
I have to admit it, I'm hooked! And happier for it!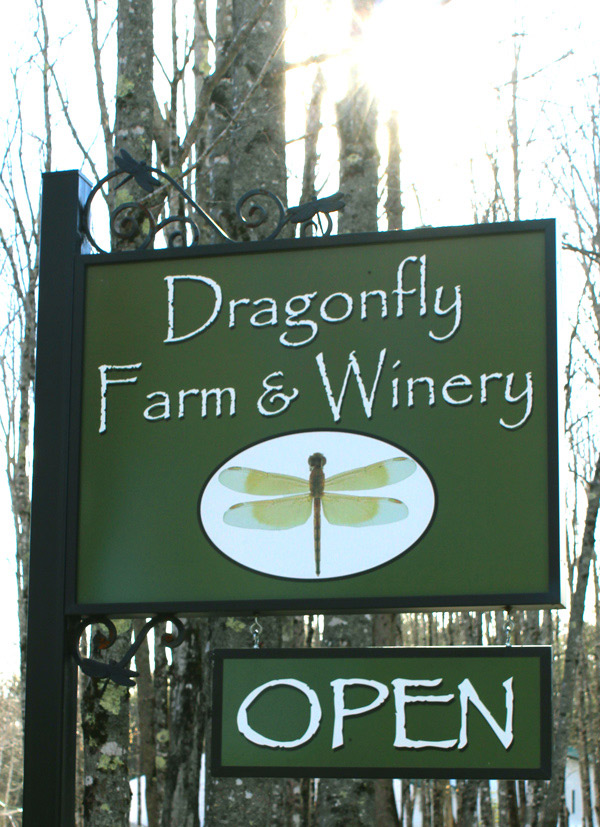 The Nadeaus have a saying – "If a family can dream, a family can do."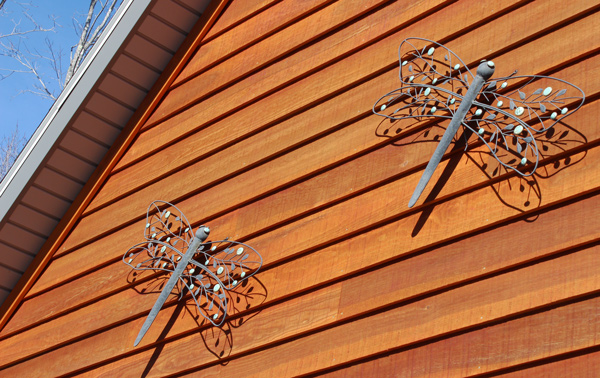 I would have to say that this family is living the dream, doing what they love and giving their followers happiness along the way. Thank you Todd and Treena for sharing your wonderful wines with the world!
Related posts: