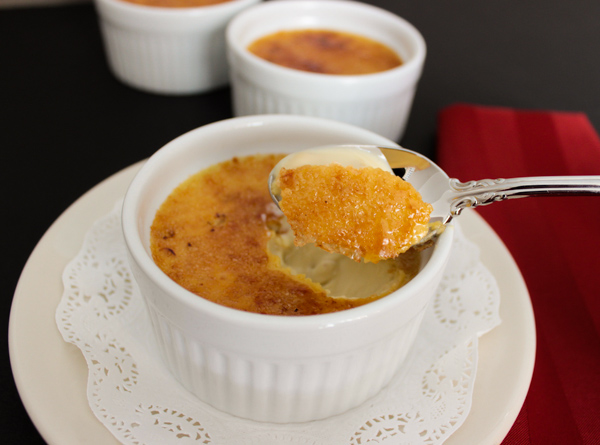 Earl Grey Creme Brulee may sound unusual, but, it is OUT OF THIS WORLD!  It was inspired by a trip that my daughter and I took down to Winterport, Maine where we went to get some loose-leaf tea.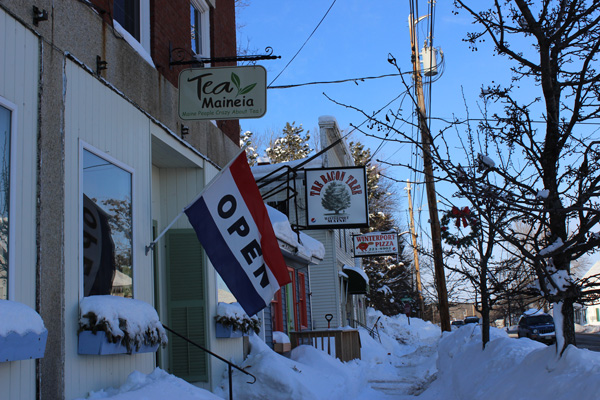 As you probably know, it's pretty darn cold up he-ah in Maine.  And when it's cold what's the best thing to drink?  Hot Tea of course!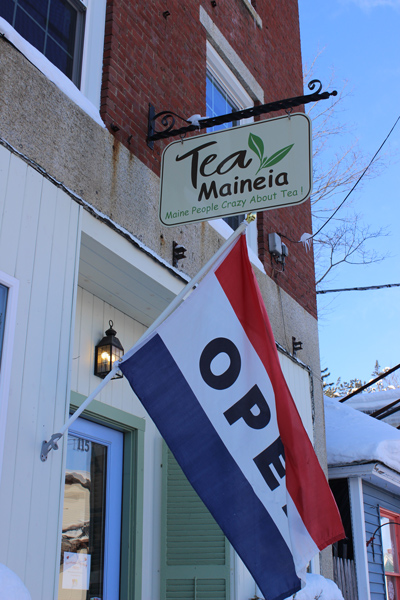 Tea Maineia is a family owned business run by Dan and Debbie Holmes.  They opened up shop October, 2013 in response to a high demand for quality teas.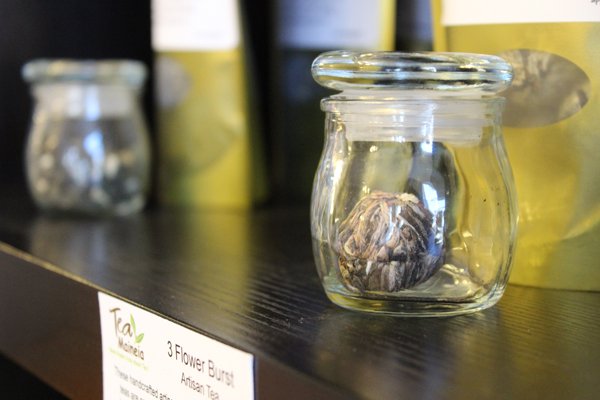 In their quaint, little shop they carry a wide variety of loose leaf teas,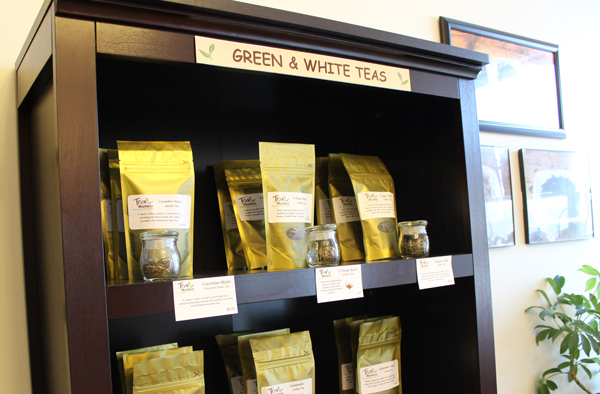 as well as numerous Maine Made products,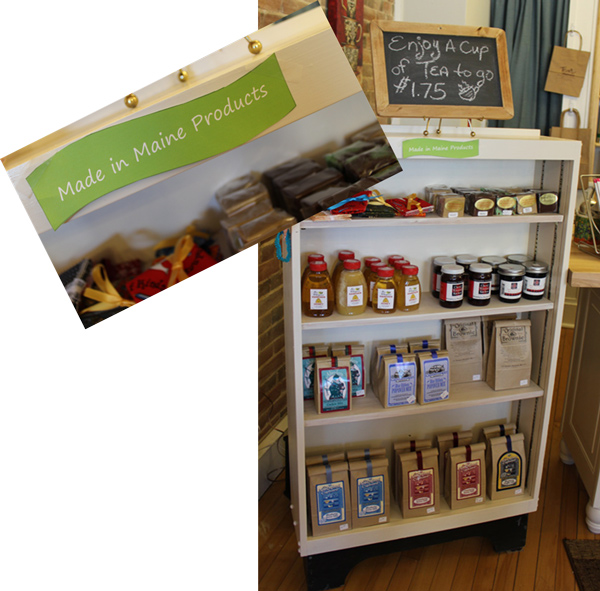 teapots, tea sets, tea infusers,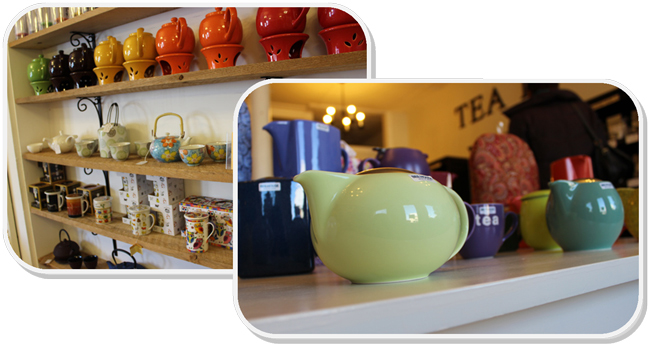 and even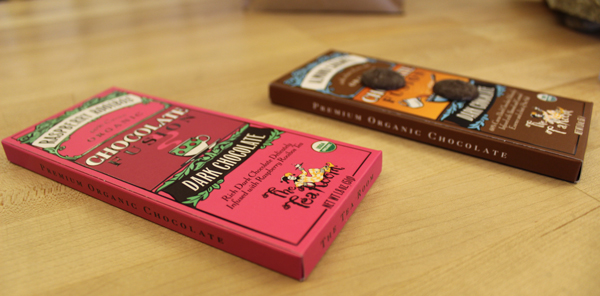 tea-infused chocolates!  Definitely something you have to try if you like chocolate.  They reminded me of something you might find at Willy Wonka's Chocolate Factory!  It is amazing how they melt in your mouth smoothly releasing layer upon layer of flavor – YUM!  Oh my happy palate!!  :p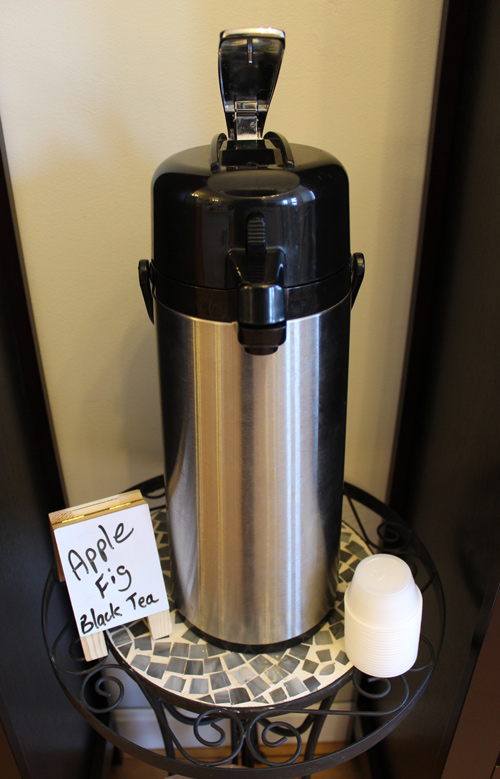 Dan and Debbie always have hot & delicious tea samples for their customers to try.  Apple Fig was the special of the day when we went – M-m-m-m!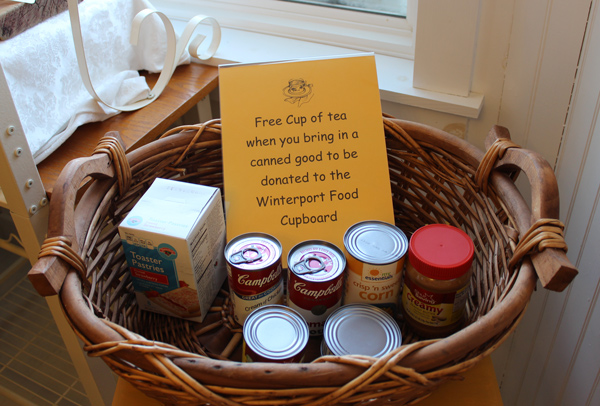 And if you bring in a canned good for the Winterport Food Cupboard, you get a free cup of tea  🙂  Pay it forward, get a cup of tea?  I'm all over that!!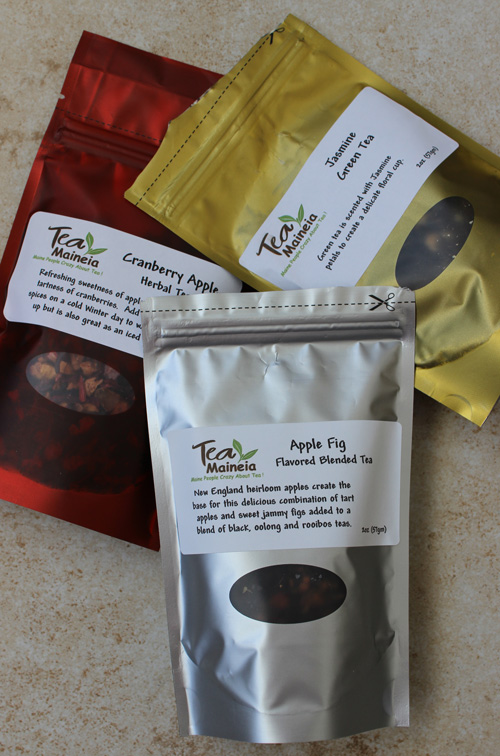 Black teas, herbal teas, green & white teas – the selection is endless.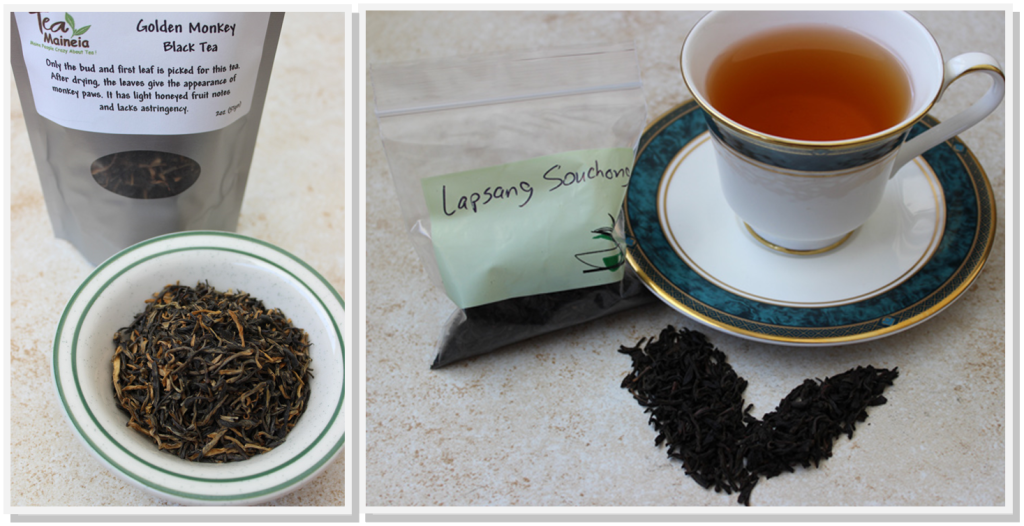 Here are two of my favorites (I seem to have a lot of favorites) Golden Monkey and Lapsang Souchong (thanks Dan, you have me hooked! 😉 )  I think I feel a Lapsang Souchong Smoked Pork Tenderloin recipe coming on.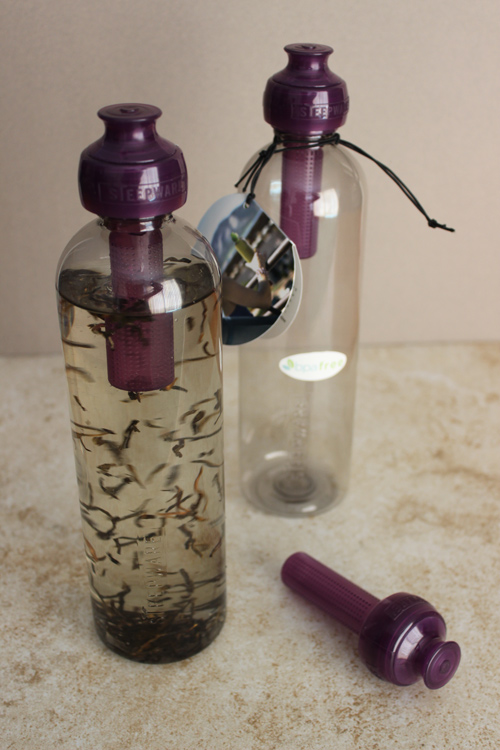 Something new are these cold brew bottle infusers.  Just put the tea leaves into the bottle, fill with cold water,  screw on the top with the strainer and in 10 minutes wallah – cold brewed tea!  Can't beat that for ease and convenience!  And healthy too!
So here we come to the creme brulee (recipe at end of post 🙂 )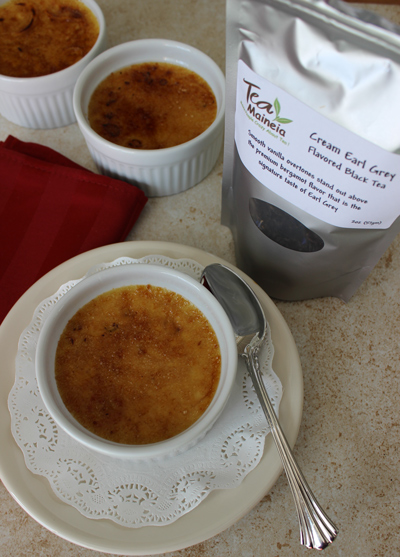 I used Tea Maineia's "Cream Earl Grey."  They put vanilla into this tea complimenting the bergamot, making it floral and mellow.  To get that wonderful flavor in I just steeped the cream with the tea leaves for 10 minutes then strained.
Creme brulee is cooked in a water bath so that it cooks slowly and evenly ensuring a smooth creamy texture.  Removing the ramekins from the bath can be tricky so here is a tip…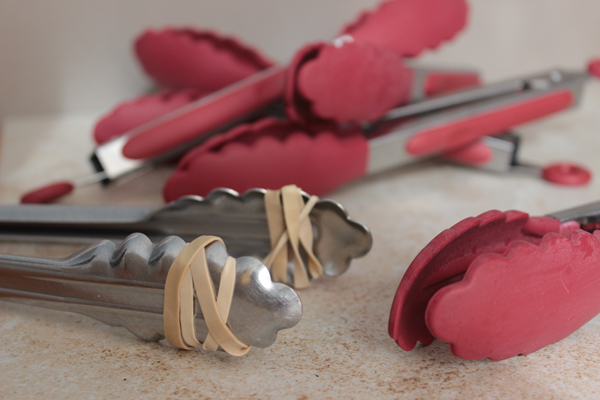 If you are using metal tongs (like the ones on the left), wrap rubber bands around the ends.  Or if you are a creme brulee fanatic like me, get a pair of these indispensable silicone tongs.  I was at the grocery store and they had them on sale leftover from Valentine's Day so I bought a few (pile in the background) LOL!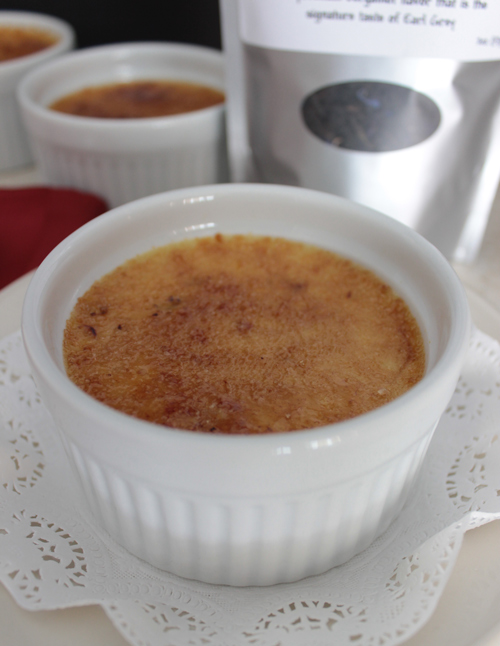 Use Demerara (raw) sugar to coat the tops of the finished cremes to make the "brulee."  It has less of a tendency to burn and adds a warm, caramel flavor.  Crunchy, caramel topping that shatters into a velvety, smooth Earl Grey infused pudding – need I say more??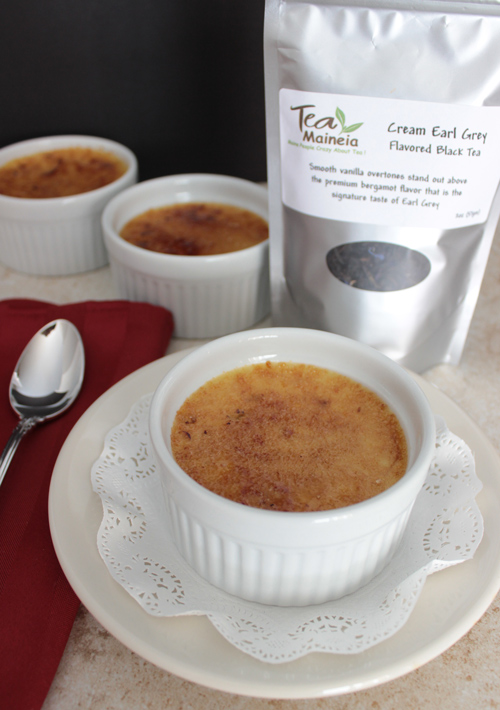 Thank you Dan and Debbie for all of your wonderful teas and the inspiration to create this indulgent dessert.  Now I have to head off to the gym to work off those extra calories :/  It was worth it!  😉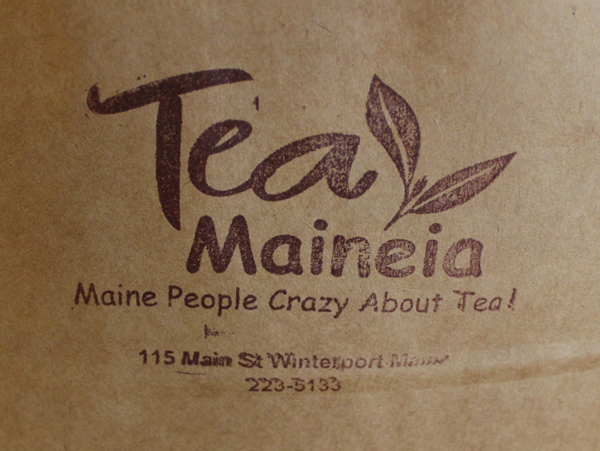 Tea Maineia is located in Winterport, Maine and they ship!
Their hours are 8 am – 1 pm, Tuesday-Friday and 8 am -3 pm, Saturday and Sunday.
For more information, call 207-223-5133 or visit their website at teamaineia.com
A special thank you to my beautiful daughter Elena.
She took the photos at Tea Maineia and did a great job!
Print
Earl Grey Creme Brulee
Cream Earl Grey infused Creme Brulee with a Crackling Caramel Topping
Author:

Cathy Speronis

Prep Time:

7 hours

Cook Time:

30 mins

Total Time:

7 hours 30 minutes

Yield:

8

Category:

Dessert
Ingredients
4 cups heavy cream
2/3 cup granulated sugar
1 pinch table salt
1 Tbsp. (.10 oz.) Cream Earl Grey Tea
12 large egg yolks
1/4 cup Demerara sugar
Instructions
Adjust oven rack to lower-middle position and heat oven to 300 degrees.
Combine 2 cups cream, sugar, and salt in a medium saucepan.
Bring mixture to a low boil over medium heat, stirring occasionally until the sugar is completely dissolved. Make sure to scrape the sides of the pan. Add the Cream Earl Grey tea, take the pan off the heat and let the tea steep 10 minutes to infuse the flavors.
Meanwhile, line the bottom of large roasting pan with a double layer of paper towels and arrange eight 6-ounce ramekins in the pan. Space them out to fill the pan. Bring a kettle or large saucepan of water to boil over high heat.
After cream has steeped, stir in remaining 2 cups cream. Whisk the yolks in a large bowl until combined then slowly whisk in about 1 cup cream mixture into yolks to temper; repeat with another 1 cup of cream. Add remaining cream and whisk until evenly colored and thoroughly combined. Strain through a fine-mesh strainer into 2-quart measuring cup or pitcher; discard solids in strainer. Pour the mixture into the ramekins, dividing evenly.
Pour the boiling water into the baking dish, being careful not to get any into the ramekins, until water reaches halfway up the sides of the ramekins. Carefully place into oven and bake until the centers of custards are just barely set and are no longer liquidy. A digital instant-read thermometer inserted in centers should register 170 to 175 degrees, about 30 to 35 minutes. Begin checking temperature about 5 minutes before recommended time.
Transfer ramekins to a wire rack; cool to room temperature, about 2 hours. Set ramekins on rimmed baking sheet, cover tightly with plastic wrap, and refrigerate until cold, at least 4 hours or overnight.
Uncover the ramekins; if condensation has collected on top of the custards, blot them with paper towels. (Be sure to use uncolored, white paper towels.) Sprinkle each with about 1 1/2 teaspoons Demerara sugar; tilt and tap ramekin for even coverage. Tap out any excess. Ignite a chef's torch and caramelize the sugar evenly. Refrigerate the ramekins, uncovered 30 to 45 minutes (but no longer*); serve.
Notes
*Note: when covered and stored the brulee topping will weep and turn liquidy so be sure to serve on the day that you caramelize the tops.
Related posts: