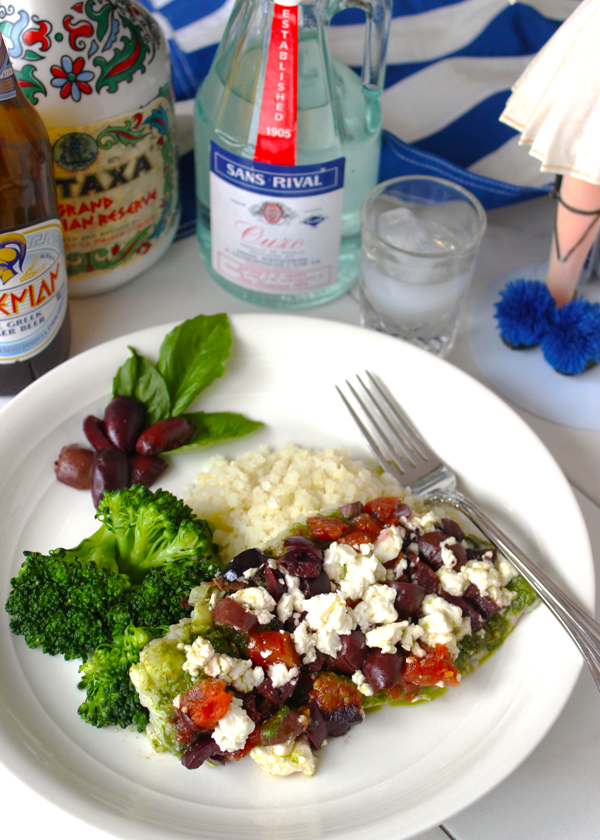 Hellenic Haddock is a moist, fresh, tasty, easy, quick, colorful, healthy and satisfying dish. Did I leave out anything? Oh yes, and it is Greek! As if you didn't notice. 😉
Of course, since I am married to a Greek it is only fitting that I come up with a unique Greek dish that my family would really enjoy. Hence Hellenic Haddock! Now when I tell you that this meal is a snap to put together I am not kidding. You can put this together in about 10 minutes and have it done in 30!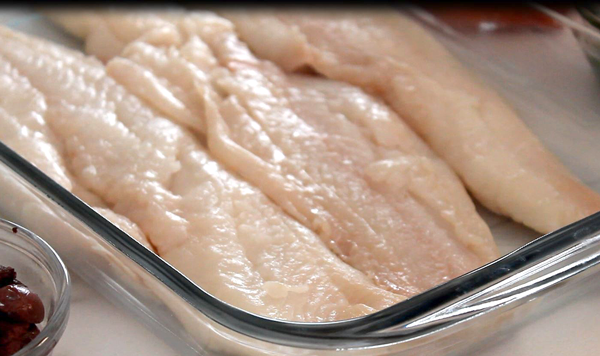 The dish is called Hellenic Haddock, but, if you can't find "Haddock" that is not a problem! Any white, firm fleshed fish will do. I have made it with cod and scrod before with equal success. Although, I have to admit that I am partial to Haddock. Probably because I am lucky enough to live in Maine where we can get it year round. 😉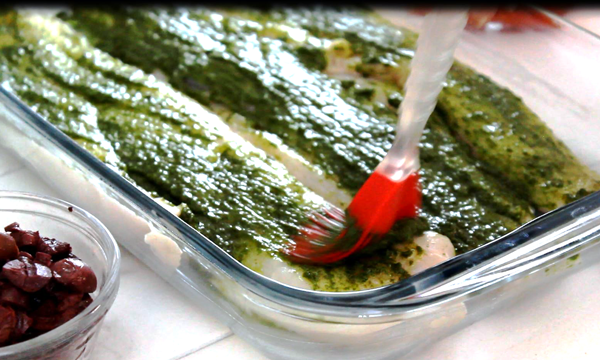 The haddock is put into a buttered baking dish and then brushed with a fresh pesto. I guess you can tell that pesto is a thing with my family because I made it two posts ago with roasted spaghetti squash – Hehe!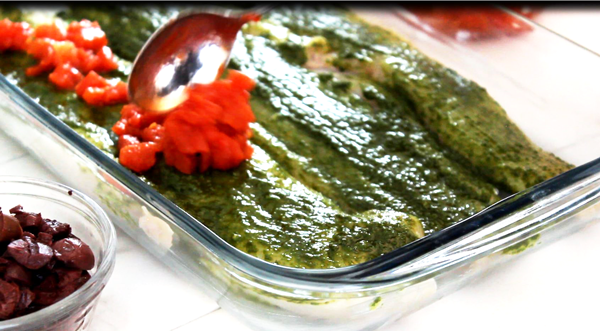 I like using canned, petite diced tomatoes. They have good flavor and are a lot easier than blanching, peeling and dicing fresh tomatoes. Hey, shortcuts are a good thing!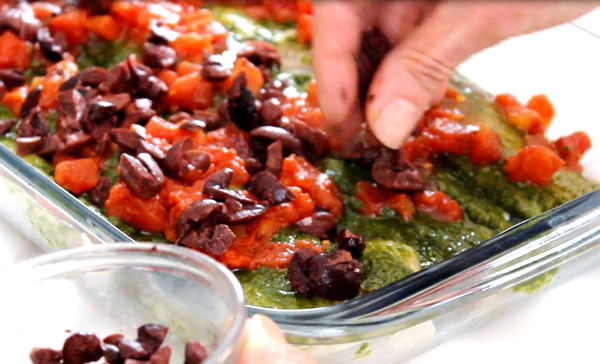 And let's not forget those Kalamata olives. When I first met my husband I didn't like olives at all. He introduced me to Kalamata olives and I immediately fell in love. That of course led to a real love affair of olives of all sorts! The briny flavor of the olives adds such a nice touch to this dish.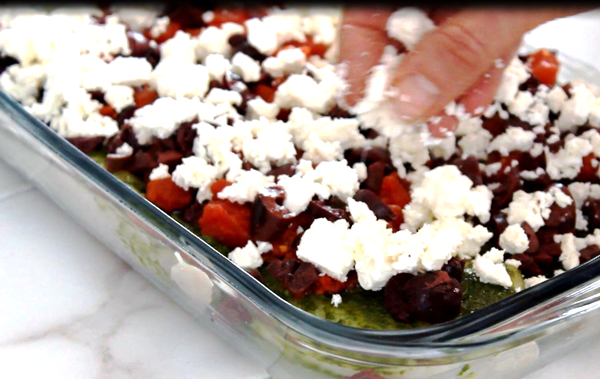 To top everything off we are adding another salty, briny ingredient – Feta cheese! Something else my wonderful, Greek husband of mine introduced me to. Oh the things I was missing before I married Greek!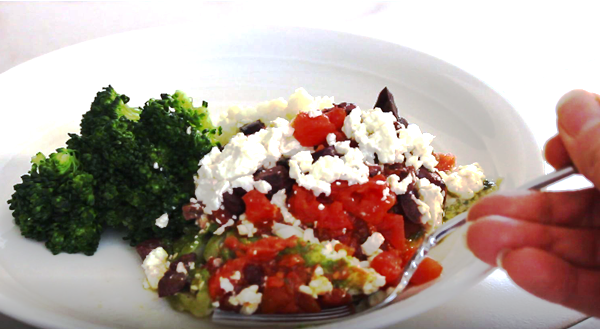 The dish gets covered in foil, baked and then Kali Orexi! It's time to eat! Be sure to save that fragrant, Hellenic liquid that forms at the bottom of the dish and spoon it over the fish, the rice, the broccoli, your left foot, whatever! It is truly AMAZING!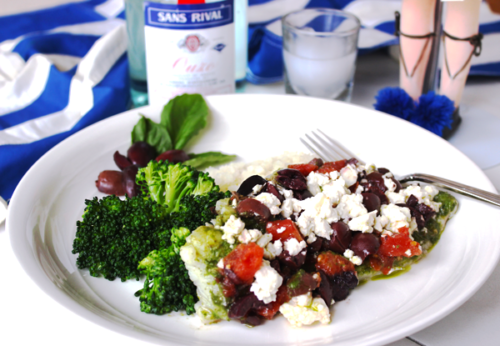 Okay, that left foot comment probably gives away the fact that I had a shot of Ouzo with my fish, LOL!
Well, when in Greece…OPA!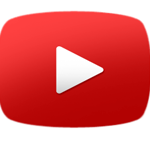 Print
Hellenic Haddock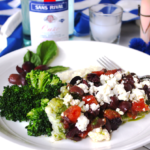 A fresh, healthy, low-carb dish that truly satisfies!
Ingredients
1/4 cup olive oil

1 Tbsp. pine nuts

1 clove garlic, peeled and crushed

1/4 tsp. salt

1 cup fresh basil leaves

1 tsp. unsalted butter

2 lbs. haddock filets (or any firm white fish)

8 oz. petite-diced tomatoes, drained

4 oz. kalamata olives, pitted and roughly chopped

6 oz. crumbled feta cheese
Instructions
Preheat oven to 375° F.

Prepare pesto:
Into a blender put olive oil, pine nuts, garlic clove, salt and basil. Puree, stopping the blender to scrape down the sides until smooth. Set aside.

Butter a 9″ x 13″ baking dish. Lay the haddock filets in the dish.

Brush the pesto over the filets. Sprinkle the tomatoes and the kalamata olive over the filets. Top with the crumbled feta cheese.

Cover the dish with aluminum foil and bake for 20 minutes.

Serve, ladling the accumulated juices over the fish and dig in!
Related posts: