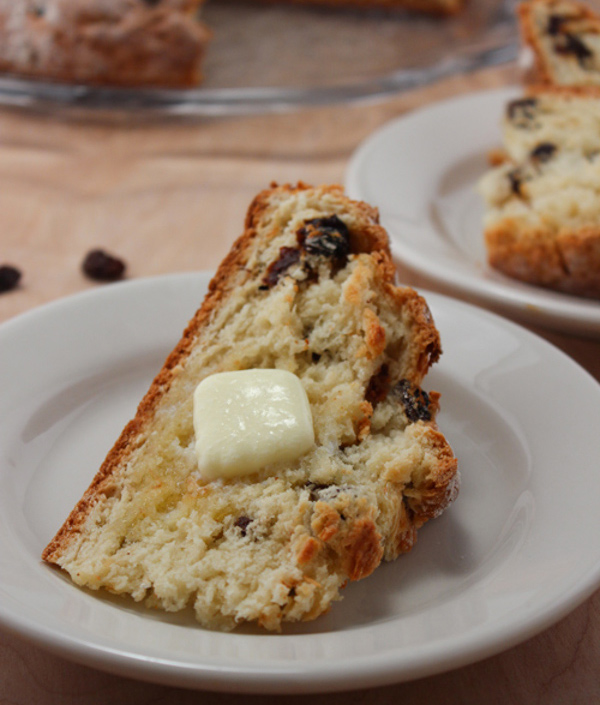 "May you always have walls for the winds,
a roof for the rain, tea beside the fire,
laughter to cheer you, those you love near you,
and all your heart might desire." – Irish Blessing
Well, it's the day after Saint Patrick's Day and we are still dealing with blustery cold winds and snow up here in Maine.  Not to worry though.  The sun is out an I am enjoying a nice, toasty, warm piece of leftover Irish soda bread with some melted butter and tea.  🙂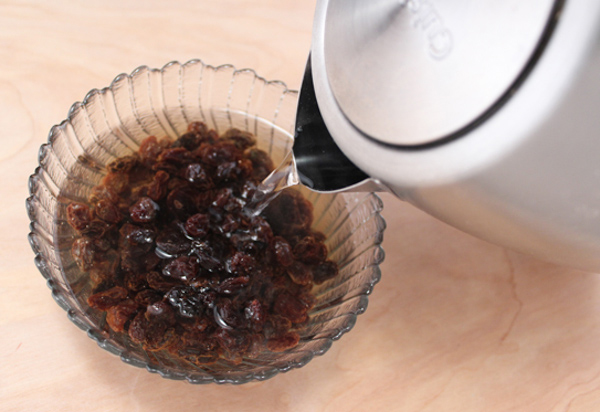 The big secret to making sure that the raisins in the bread remain moist is to soak them first.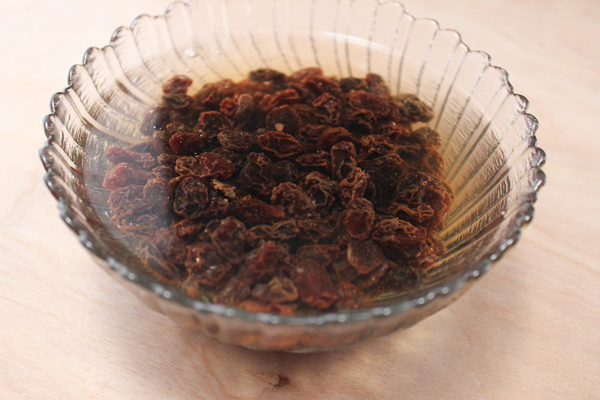 They are soaked for ten minutes in some hot boiling water and then drained.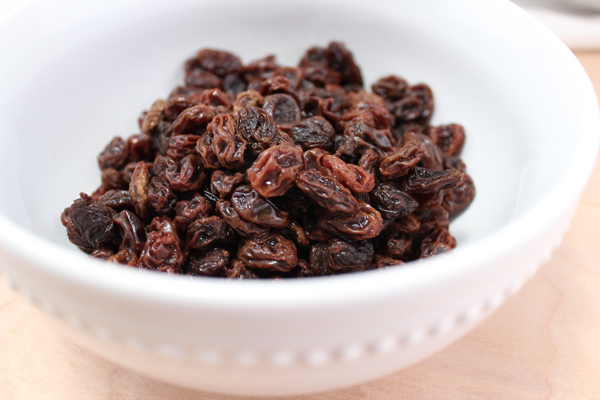 This leaves them super plumped up and adds additional moisture to the bread.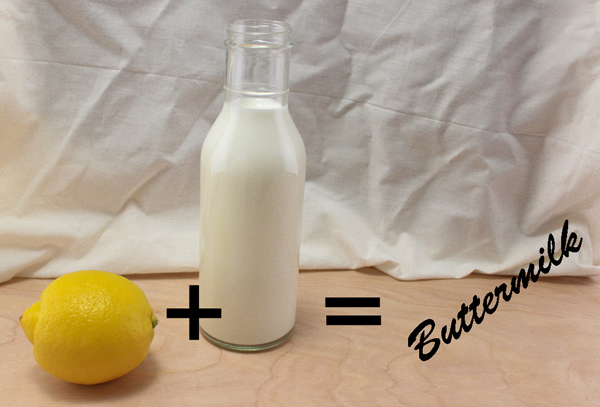 If you don't have buttermilk on hand, no problem.  To make your own just add some fresh lemon juice to whole milk, stir and let sit for 15 minutes.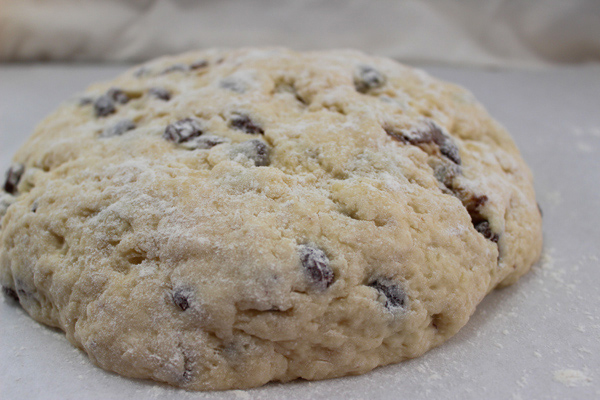 The dough may be a bit sticky so flour your hands well.  Don't worry about the extra flour left on the dough.  It adds character to the baked loaf and makes it look rustic.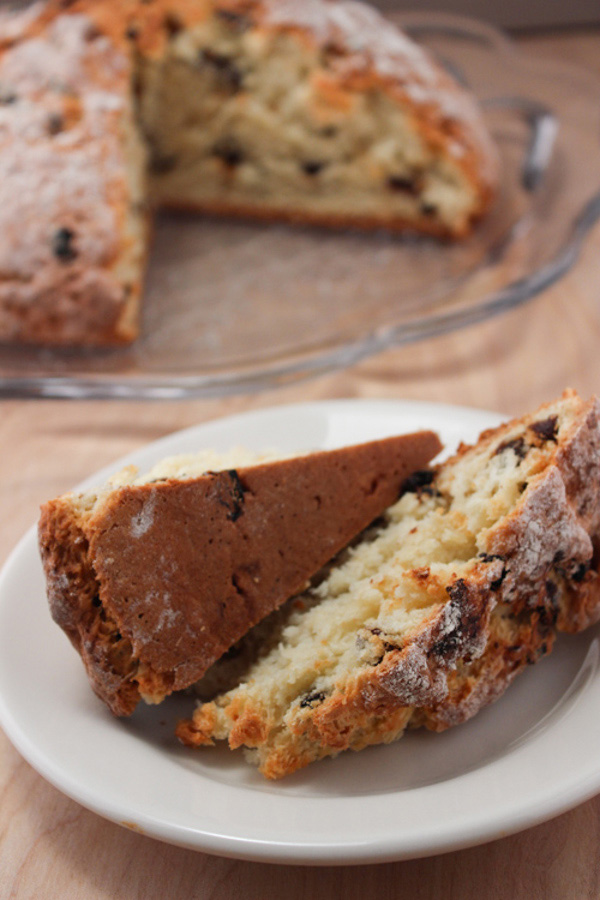 You can add the caraway seeds if you like or just leave them out.  My kids don't care for them so I left them out this time.  Allow the baked loaf to cool so that you can cut nice even slices.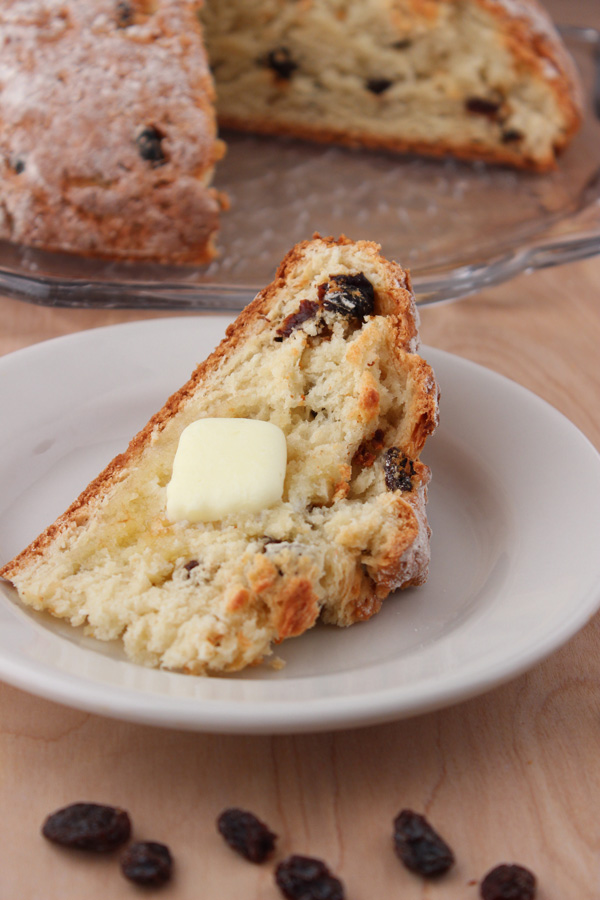 This bread can be made anytime of year or for any occasion.  May blessings be upon you and a bit of the "luck of the Irish."  Slainte!
Print
Irish Soda Bread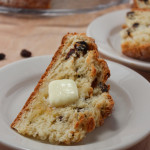 Author:

Cathy Speronis

Prep Time:

15 mins

Cook Time:

60 mins

Total Time:

1 hour 15 minutes

Yield:

1 loaf
Ingredients
4 – 4 1/4 cups all-purpose flour
1/2 cup granulated sugar
1 Tbsp. baking powder
1/2 tsp. baking soda
Pinch of salt
1 Tbsp. caraway seeds (optional)
1 cup raisins
1 1/4 cups boiling water
1 egg
4 Tbsp. unsalted butter, melted and slightly cooled
1 1/2 cups buttermilk (see note)
Instructions
Preheat oven to 375°F.
Place raisins in a medium bowl. Cover with boiling water and allow to sit for 10 minutes. Drain well; set aside.
Line a baking sheet with parchment paper. In a large bowl sift the flour, sugar, baking powder, baking soda and salt. Add caraway seeds (if using) and raisins to flour mixture and mix to coat raisins. Set aside. In a medium bowl mix the egg, butter and buttermilk. Add buttermilk mixture to dry ingredients and mix just until incorporated, do not overwork.
Dough will be slightly sticky. Lightly flour board and form dough into a boule. Place boule on prepared sheet and slash top of loaf. Bake for 60 – 70 minutes until outside is golden and bread sounds hollow when tapped. Internal temperature should be 200*F. Place on a cooling rack and allow to cool for 20 minutes before slicing.
Notes
To make homemade buttermilk for this recipe, place 1 1/2 Tbsp. fresh lemon juice in a measuring cup and add whole milk to measure 1 1/2 cups. Stir to combine then allow to sit for 15 minutes. Use in recipe as directed.
Related posts: