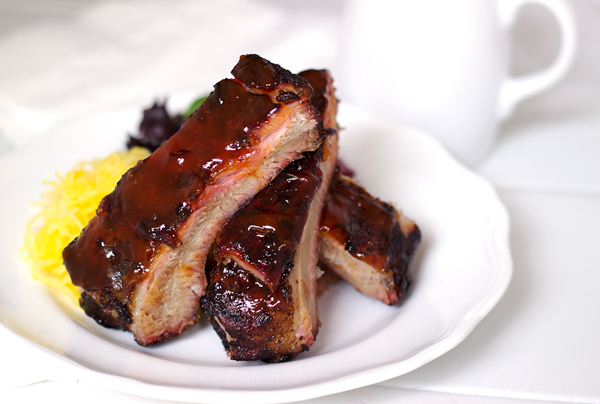 Father's Day is almost here so fire up that Barbeque for some
Maine Man Flavahs BBQ Ribs!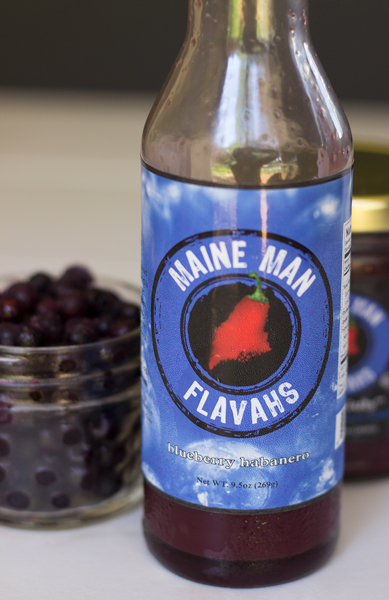 Wild Maine Blueberry Hot Sauce
If you have to ask, YES, you need to get a bottle of Maine Man Flavahs Blueberry Habanero Hot Sauce in order to make Maine Man Flavahs BBQ Ribs. And believe me when you do you'll be hooked just like I am! As you can see my bottle is getting kind of low, LOL.

Thank You!
Every once in a while we have a friend who introduces us to a great new product. My salesman, Jesse, introduced me to this wonderful little hot sauce and now there is no looking back! There is something about the heat of this sauce with the background of sweet Wild Maine Blueberries that is just downright addicting!

A Happy Habanero Father's Day!
With Father's Day just around the corner this is just the thing to get for the guy who has everything. You can get your hands on a bottle of Maine Man Flavahs just about anywhere in Maine and if you aren't lucky enough to be a Mainer no problem! Ben and Brian would be more than happy to ship you a bottle or a Case if you'd prefer. NOTHING says Happy Father's Day like a big ol' case of Maine Man Flavahs Wild Blueberry Habanero Hot Sauce!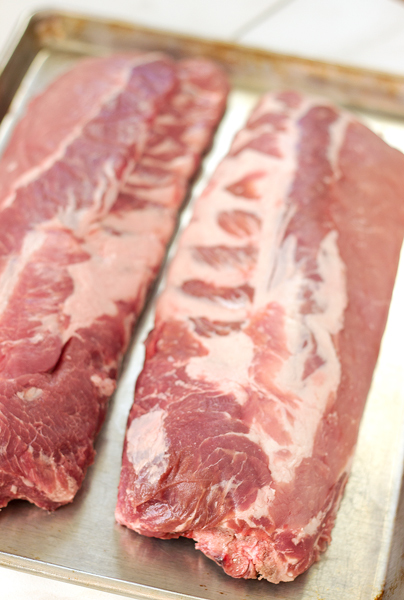 Better Yet, Heat Up The Grill!
Now, if you are feeling a bit adventurous then by all means make something special for this occasion and use some of the Maine Man Flavahs sauce to kick up a Barbeque recipe. My husband loves BBQ Baby Back Ribs so we'll be making Maine Man Flavahs BBQ Ribs for Father's Day.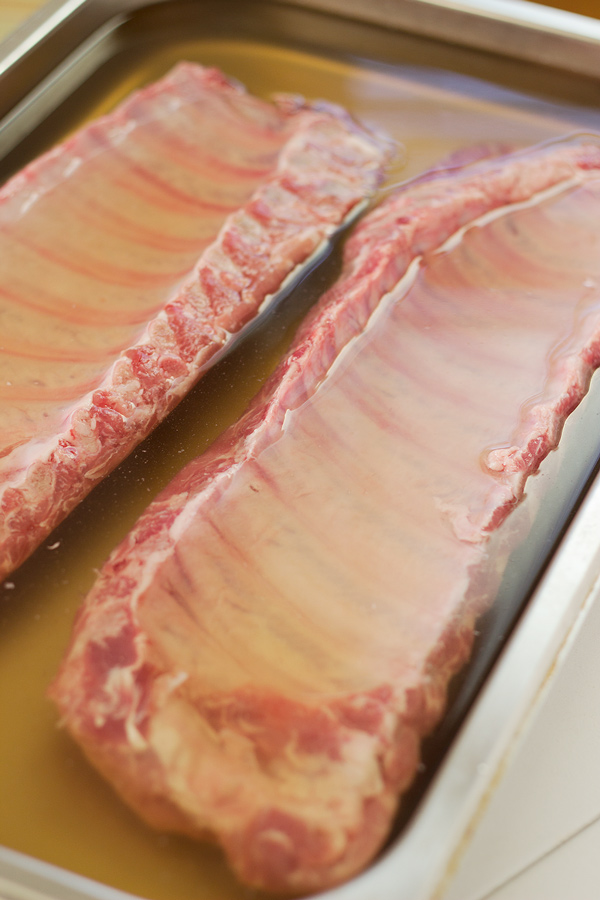 Brining Makes It Better
In order to keep the ribs nice and moist during a long, slow cook it is best to brine them ahead of time. This ensures that they will be tender and moist and it adds a bit of flavor as well.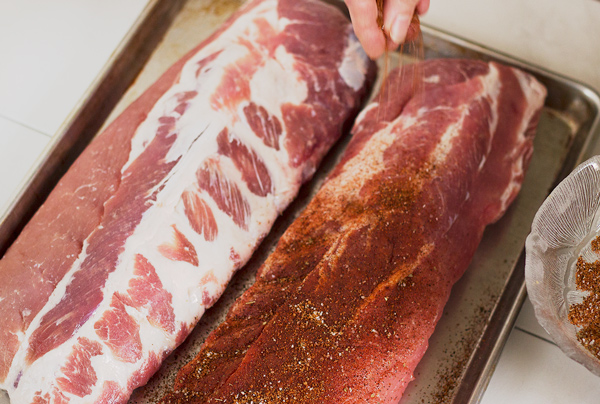 All Bark No Bite!
After brining it is a good idea to dry off the ribs and then rub them liberally with a warm combination of spices. This will add another layer of flavor and create the "Bark" on the outside of the ribs. That bark is a nice contrast to the melt in your mouth tender ribs that will be the result of cooking slow and low.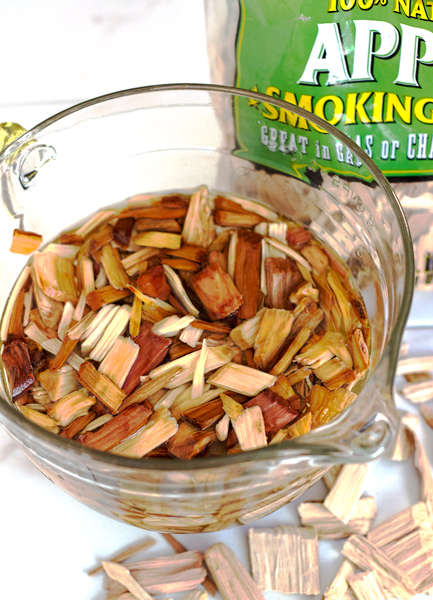 Where There's Smoke
As if the brine and the rub weren't enough we are going to add some more flavor by smoking these babies. I love the taste of Apple Wood Chips, but, you can use any type of chips you'd like. Just be sure to soak them for at least 30 minutes before using them so they smoke and don't ignite.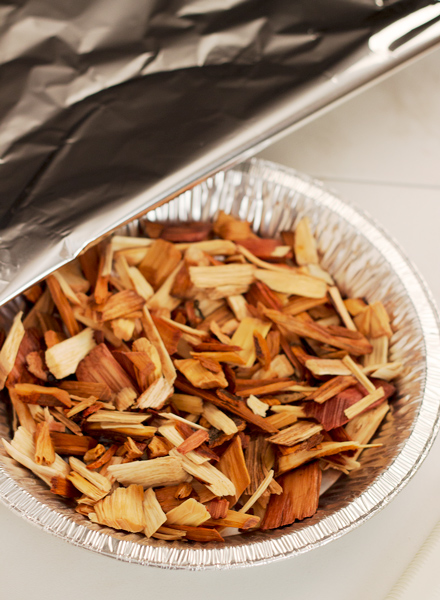 I find a foil pie pan works well for this. Just use some heavy duty aluminum foil to seal them.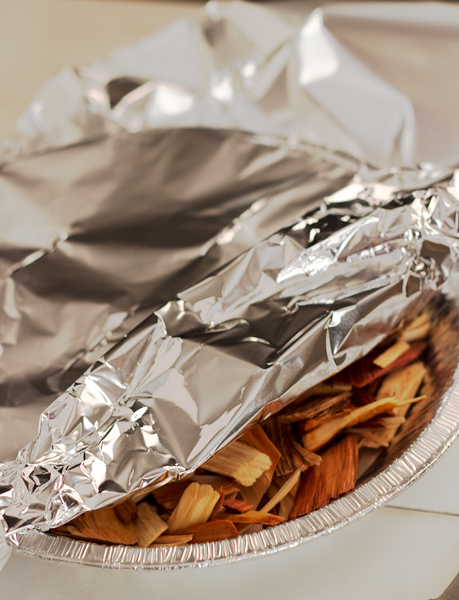 Then be sure to cut some slits in the top in order for the steam to escape.
When the grill is good and hot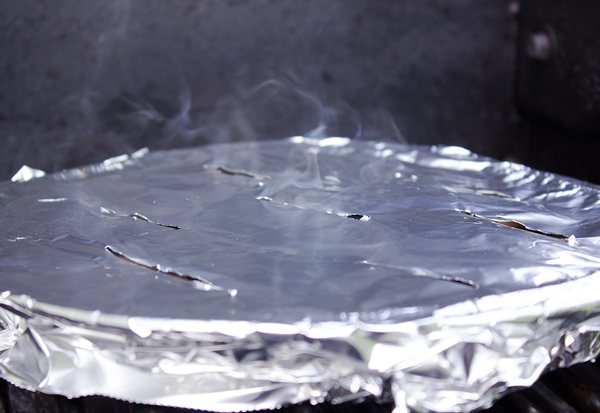 and the chips are starting to smoke it's time to start cooking.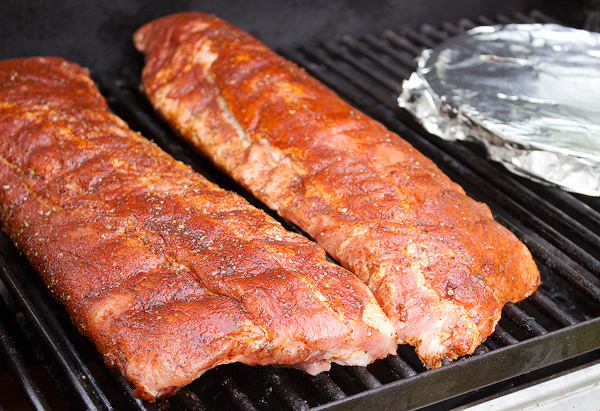 Puttin' On The Ribs
The burners under the ribs should be turned off so that the indirect heat from the side burner under the smoke packet lets them cook slowly.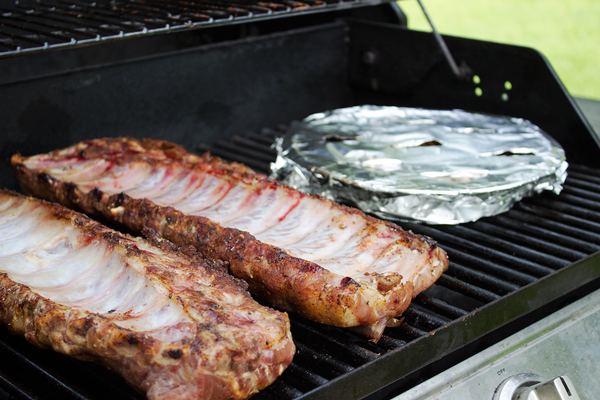 Turning and rotating the ribs every 30 minutes allows them to cook evenly.
After a few hours, mine took about 5+ believe it or not, they are ready for the Maine Man Flavahs BBQ Sauce! OH YEAH!!
 
Getting Saucy!
The sauce is super simple to put together and takes virtually no time. Of course that Maine Man Flavahs Wild Blueberry Hot Sauce it what makes it so special and makes it Maine Man Flavahs BBQ Ribs!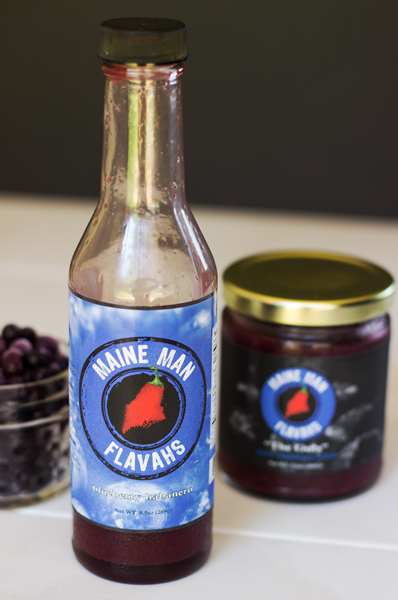 Time to Tuck In!
Well, I think I need to go serve up some Maine Man Flavahs BBQ Ribs and then stock up on some sauce so that I can create more Manly meals to keep my hubby happy.
I just got him a really cool Grill Brush and some Bear Paws – Hehe! Hope he likes them. 😉

Happy Father's Day Maine Man Style!
Print
Maine Man Flavahs BBQ Ribs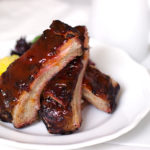 Tender, Melt-in-your-Mouth Ribs with a Tasty BBQ Sauce
Ingredients
For the Brine:

1/2 cup table salt

1/2 cup packed light brown sugar

4 quarts cold water

2 racks baby back ribs

The Smoke:

2 cups Apple wood chips

water

The Rub:

1 Tablespoon Chili Powder

2 teaspoons smoked paprika

1 teaspoon ground cinnamon

1 1/2 Tablespoons light brown sugar

1 1/2 teaspoons kosher salt

3/4 teaspoon dried marjoram

1/2 teaspoon ground black pepper

BBQ Sauce:

2 Tablespoons unsalted butter

1/2 small onion grated fine, about 2 teaspoons

1 small clove garlic grated fine

pinch of kosher salt

1 cup ketchup

1/4 cup dark brown sugar

1 Tablespoon white vinegar

1 teaspoon Worcestershire sauce

2 Tablespoons Maine Man Flavahs Wild Blueberry Habanero Sauce
Instructions
Brine Ribs:
In a large hotel pan combine the brine ingredients and stir until salt and sugar are dissolved. Place the ribs into brine, meat side down. Cover and refrigerate for 1 hour.

Meanwhile, place wood chips in a bowl and cover them with water. Allow them to soak for at least 30 minutes.

Mix all of the rub ingredients in a bowl and set aside.

After ribs have finished brining remove them, dry them well with paper towels and rub the meat side with the rub mixture. Place on a sheet pan, cover and refrigerate until ready to cook.

Drain the wood chips and place them into an aluminum pie pan. Cover the pan with a piece of heavy duty aluminum foil and cut several slits in the top.

Preheat a gas grill on high placing aluminum smoke packet on grates for 20 minutes.

When the packet is smoking move it to one side of the grill keeping the burner underneath it on. Turn the other burners off. Place the ribs over the burners which have been turned off and close the lid. The temperature of the grill should be around 300° to 350°F.

Cook meat over indirect heat turning and rotating every 30 minutes until meat is tender about 5 hours. Have a squirt bottle of water near the grill so that you can extinguish the chips should they ignite. It is a good idea to add water to the chips every time you rotate the ribs in order to keep the smoke going.

While the ribs are cooking prepare the BBQ sauce.

Melt the unsalted butter in a small saucepan. Add the grated onion and cook for 2 minutes. Add the garlic and cook for about 30 seconds, just until fragrant.

Put in the remaining sauce ingredients and stir to combine. You can add extra Maine Man Flavahs Blueberry Habanero Sauce if you like it hotter.

Bring the BBQ sauce up to a simmer and taste for seasoning.

The sauce can be made ahead and refrigerated.

When the ribs are tender turn them so that the meat side is facing up. Baste them with some of the BBQ sauce and cook a few more minutes.

Serve with the extra sauce and enjoy!
Related posts: