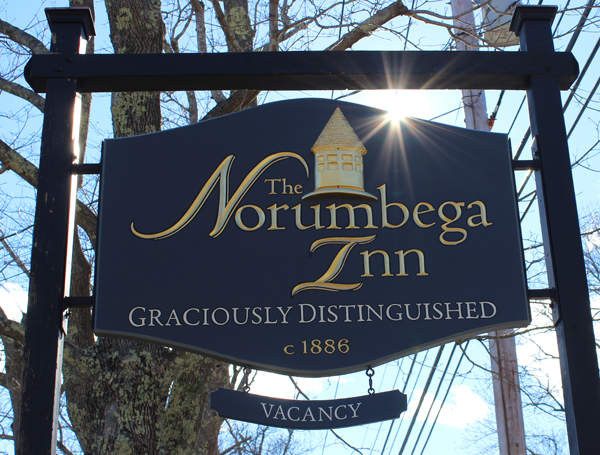 The Norumbega Inn, inspiration for a Tasty Adventure and…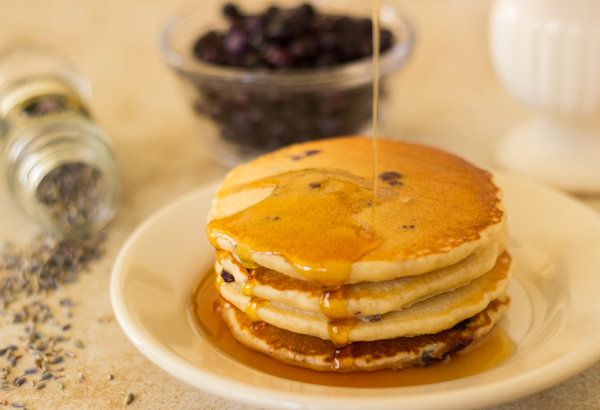 …some delicious
Lavender Blueberry Pancakes

(recipe to follow.)

So, Paul and I had a little road trip down to Camden, Maine. We stopped to visit The Norumbega Inn, a beautiful, iconic stone castle which was built back in 1886.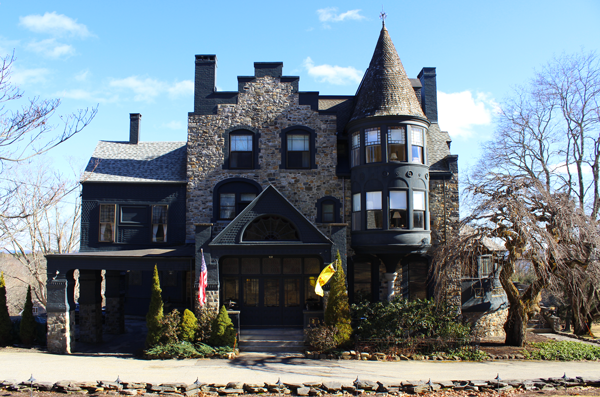 The mansion, owned by Sue Walser and Phil Crispo,  is set along the banks of the Penobscot Bay on nearly 4 acres of seaside land.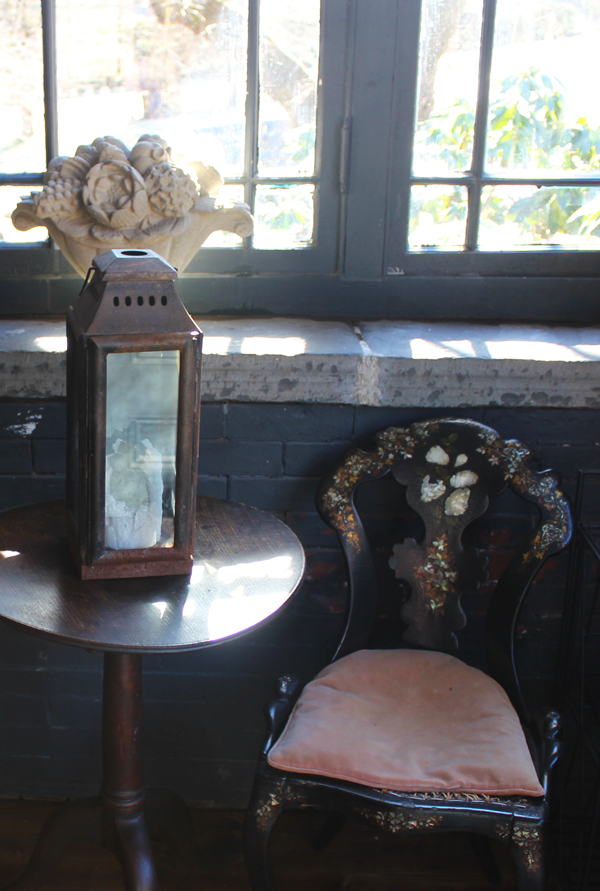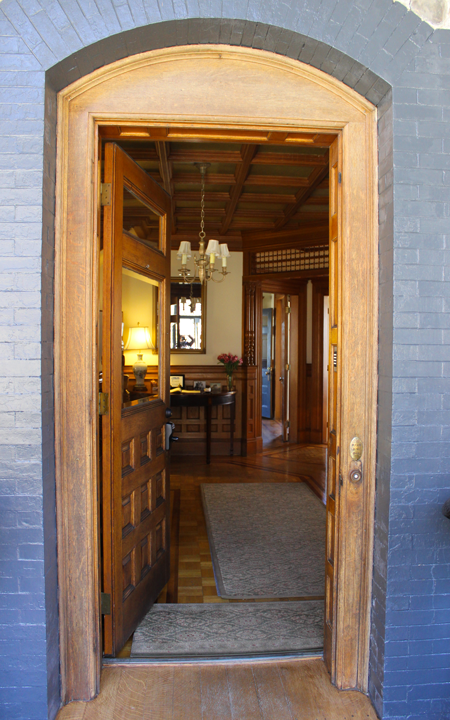 From the moment you are welcomed into the old world foyer to when you step through the warm, wooden entrance you feel like you are truly somewhere special.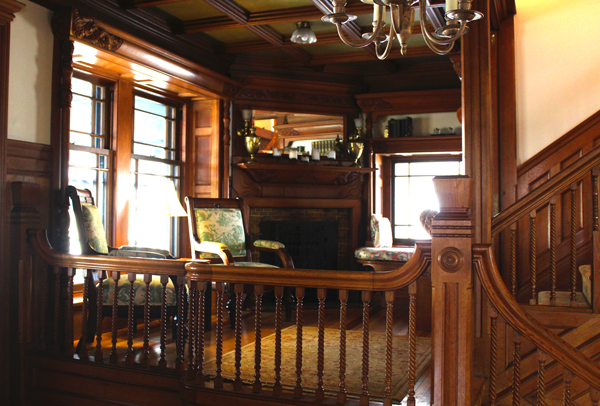 Warm wood, ornate carvings and classical, period furniture decorate the interior.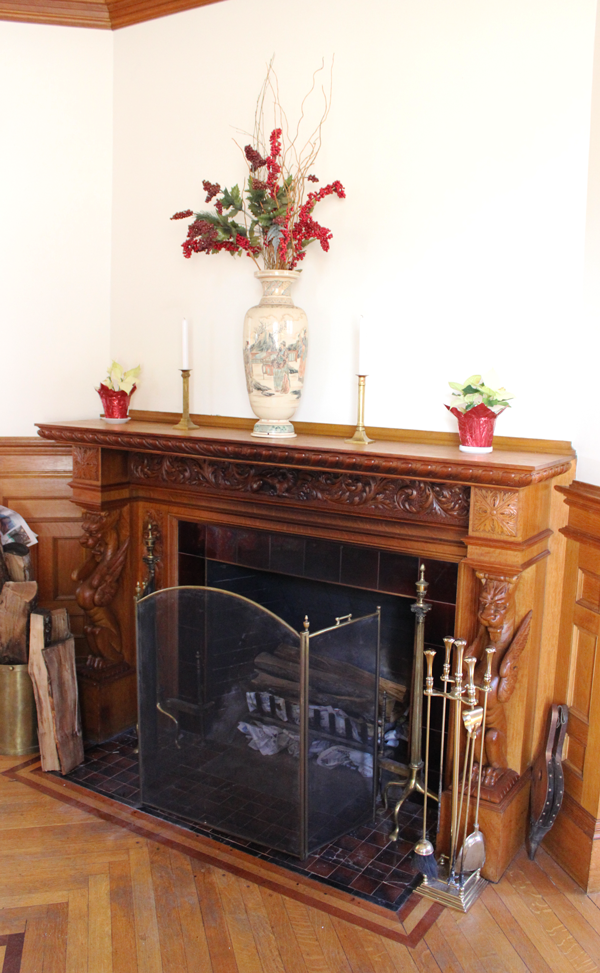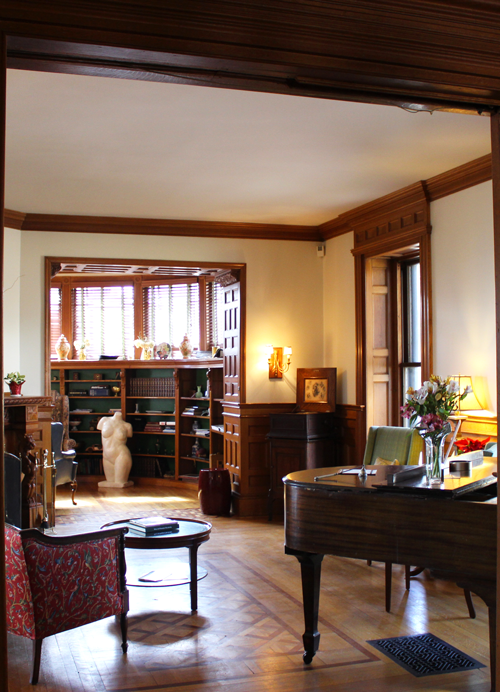 A beautiful, communal area with parquetry flooring, a piano, wood burning fireplace and a library are the perfect place to sit down and unwind after you have checked in.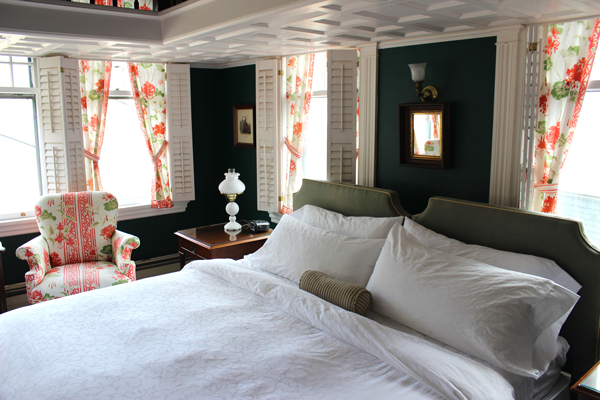 And the rooms….Oh THE ROOMS!  Stunning!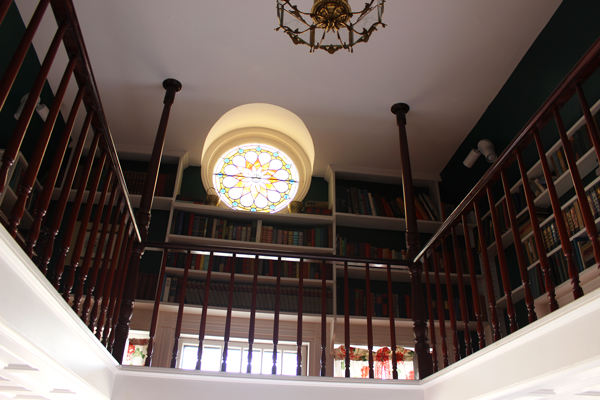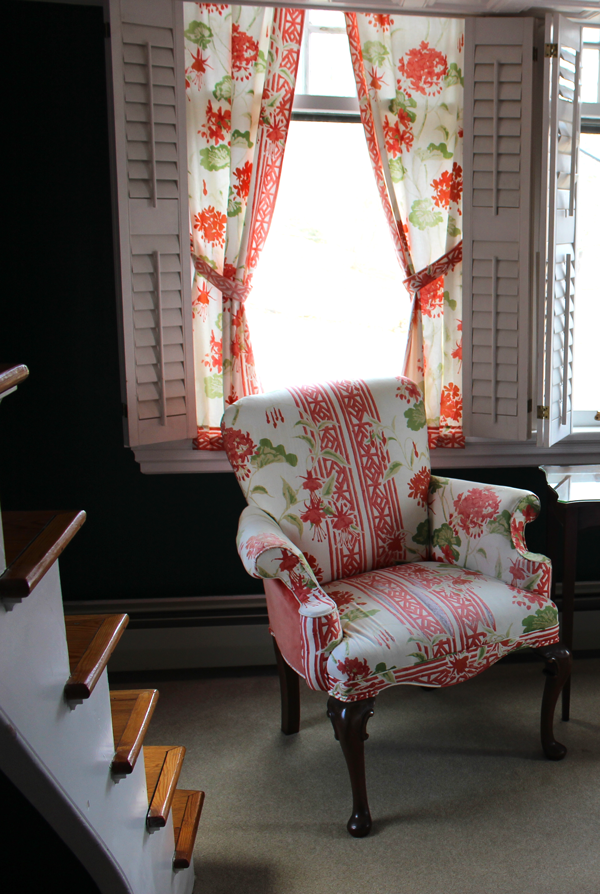 This one has it's own personal library located up a set of stairs in the space.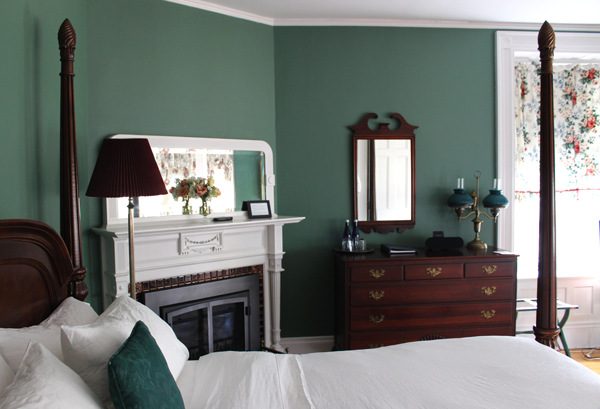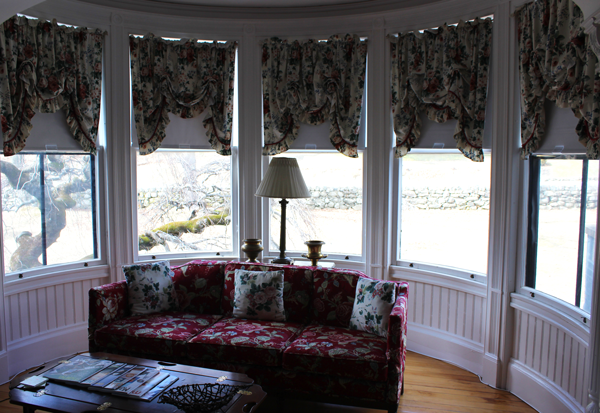 Each room is decorated in it's own unique style and there is so much attention to detail.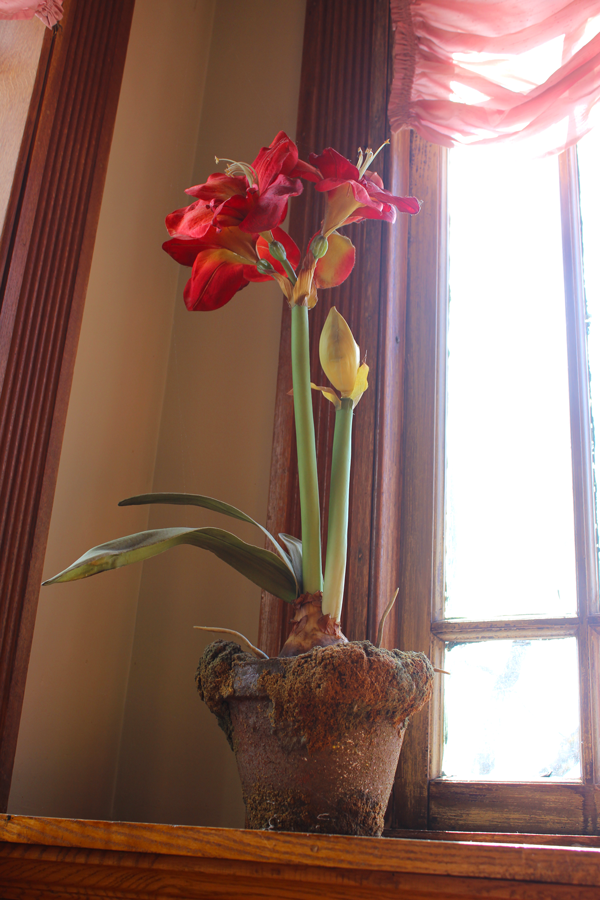 There also some exciting plans in the works for Norumbega including a Spa!  I can't wait!!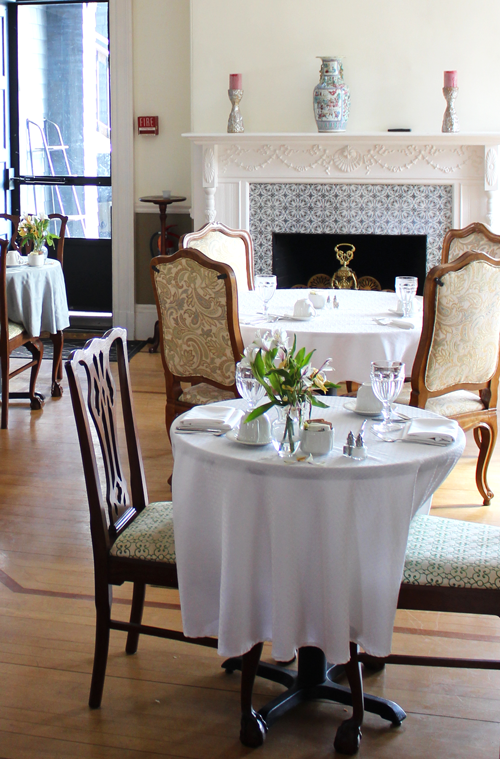 The dining room is a crisp, bright, welcoming setting for the fabulous meals created by Chef Crispo using locally sourced ingredients and paired with a variety of exceptional wines.
FYI – Chef Phil is a classically trained chef who was a chef instructor at the Culinary Institute of America and had a win on Food Network Chopped!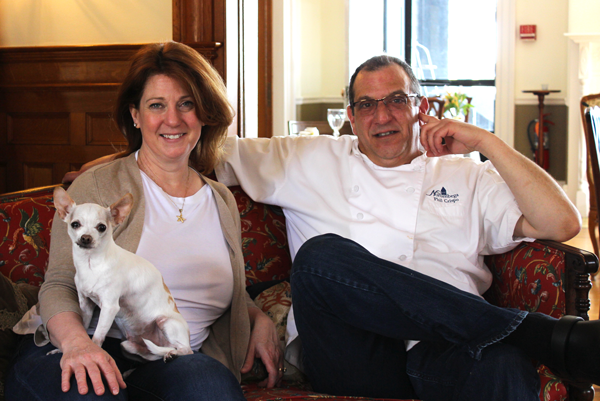 Phil treated us to some delicious Lavender Blueberry Shortbread (my source of inspiration 😉 ) and French pressed, Norumbega Coffee then Sue and Phil sat down with us and told us a bit about the history of Norumbega and their plans for the future.
Built in 1886 the "Stone Castle by the Sea" served as a private residence for almost 100 years.  It was converted into a Bed and Breakfast in 1984.  The Inn was closed for a few years before Sue and Phil purchased it in 2013. They have just recently celebrated their 3rd year of ownership this past March 15th and are excited about upcoming renovations which will include an updated kitchen and a pub room. Not only do they want to make the Norumbega Inn a travel destination, but, a culinary destination as well.
If you are looking to hold a special event look no further! Whatever the occasion the Norumbega Inn will make a beautiful setting for your event and Chef Phil will work with you on a menu that will make it a truly memorable culinary experience. You can contact them to schedule a Wedding Reception, Romantic Weekend or even a Girls Getaway (Okay girlfriends – want to join me?)
Something else that they offer their guests is a Seven-Course Chef's Tasting Menu. Reservations can be made for this special dinner created from seasonal ingredients that Chef Phil finds at the local markets and farm stands.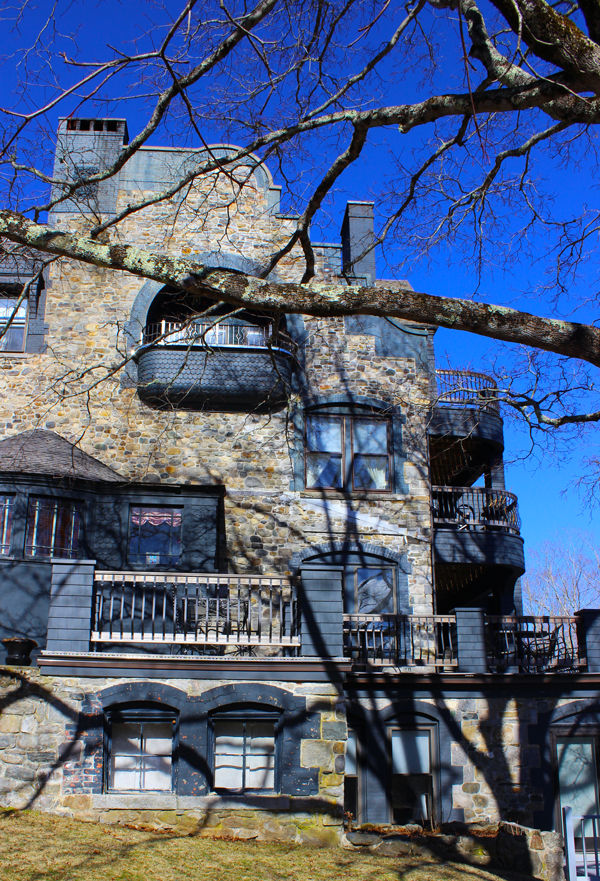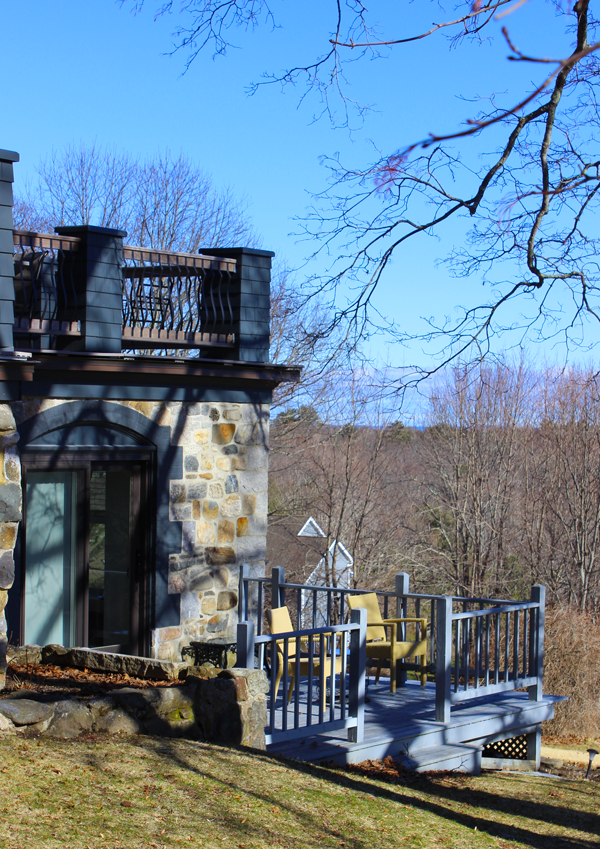 When the weather permits you can sit outside, enjoy a cocktail on one of the many beautiful decks and take in the stunning scenery of the property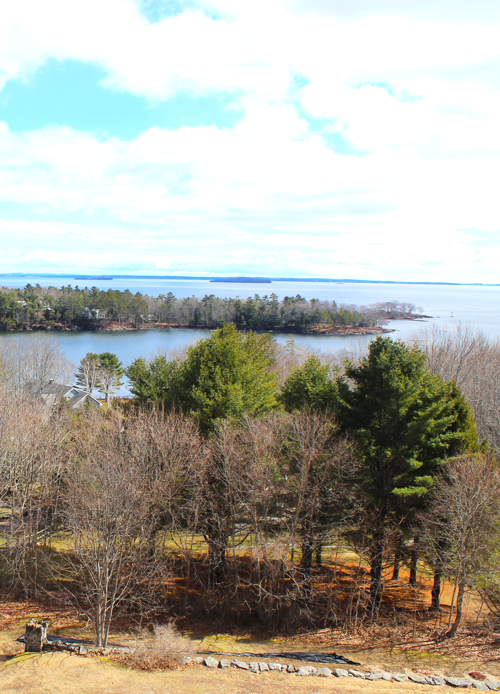 and the bay.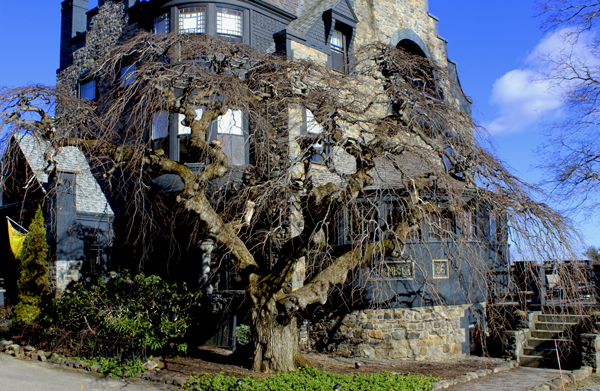 Whatever time of year you decide to visit, The Norumbega Inn will welcome you and become a destination that you will want to revisit again and again!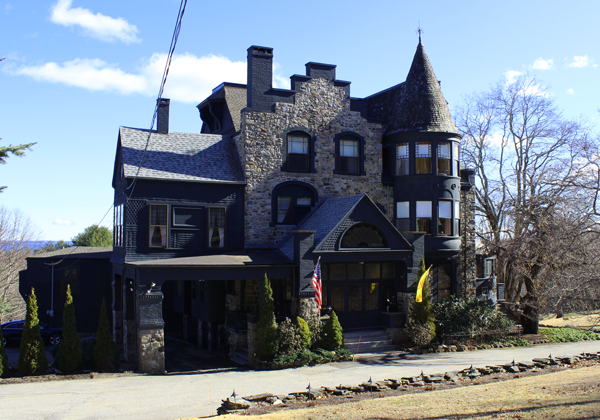 I myself am looking forward to having one of those Romantic Weekends! (Hoping my husband reads this – hint, hint!)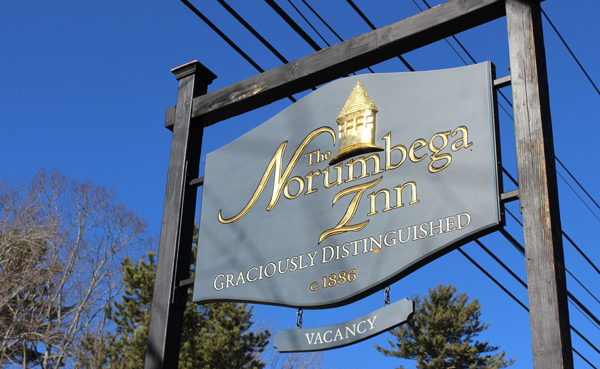 Print
Lavender Blueberry Pancakes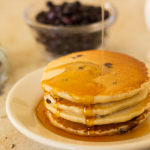 Lavender adds a sweet, floral note to these light & fluffy blueberry pancakes.
Ingredients
1 1/3 cups all-purpose flour
2 Tbsp. sugar
2 1/2 tsp. baking powder
1 tsp. organic lavender, ground or crushed
½ tsp. salt
1 1/4 cups milk, warmed
2 Tbsp. unsalted butter, melted
1 egg
3/4 cup Wild Maine Blueberries, fresh or frozen, defrosted
Instructions
Preheat griddle.
Place the egg in a small bowl of hot tap water to warm.
Combine all of the dry ingredients in a large bowl and set aside.
In a medium bowl beat the egg and gradually whisk in the melted butter and warmed milk.
Add all of the wet ingredients to the dry ingredients and mix until just combined.
Season griddle with some oil and pour the pancakes. Sprinkle 2 tsp. of the blueberries evenly onto each pancake. When bottoms are golden flip and continue cooking pancakes until puffed and golden brown on second side.
Serve with warmed maple syrup.
Related posts: