The FoodSaver V4825 Vacuum Sealing System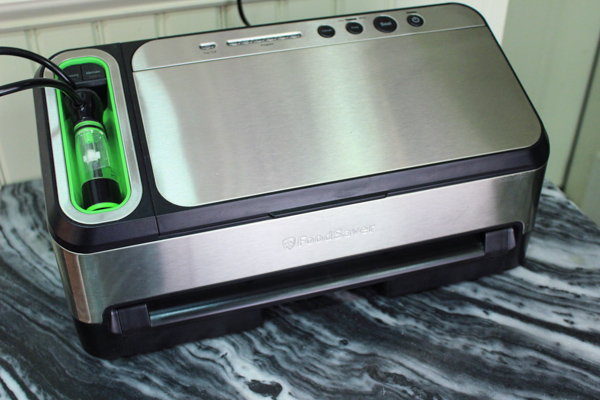 Aren't you tired of throwing away freezer burned and/or stale foods?  Here is a sure way to keep your food as fresh as the day you bought it – The FoodSaver V4825 Series 2-in-1 Vacuum Sealing System
!  Now don't let the price scare you.  Truth be told, if you calculated the cost of food you throw out in the course of a year it would easily pay for more than one FoodSaver.  "An average family of 4 throws away more than $600 worth of food per year."  That's a lot of waste!!  And if you are good at saving a buck by buying items on sale and/or in bulk you can really save some $$$$!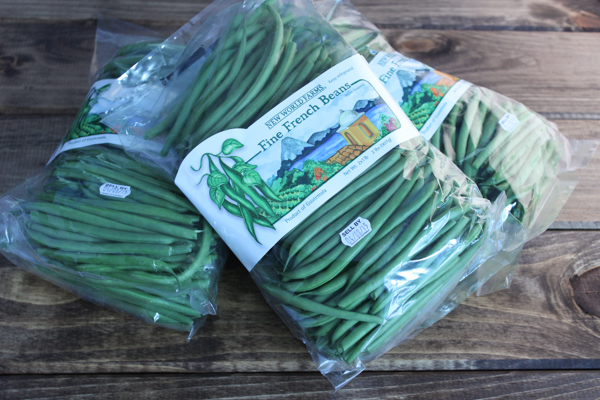 I picked up some beautiful Haricot Verts (French for Green Beans) at Sam's Club which is where I coincidentally picked up the FoodSaver 😉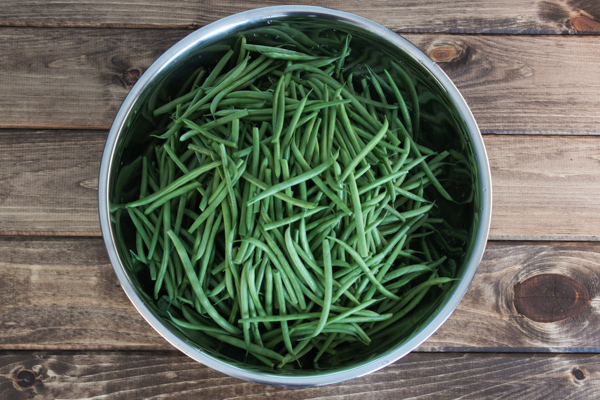 Before freezing the beans it is a good idea to blanch them so that they retain their beautiful color and texture.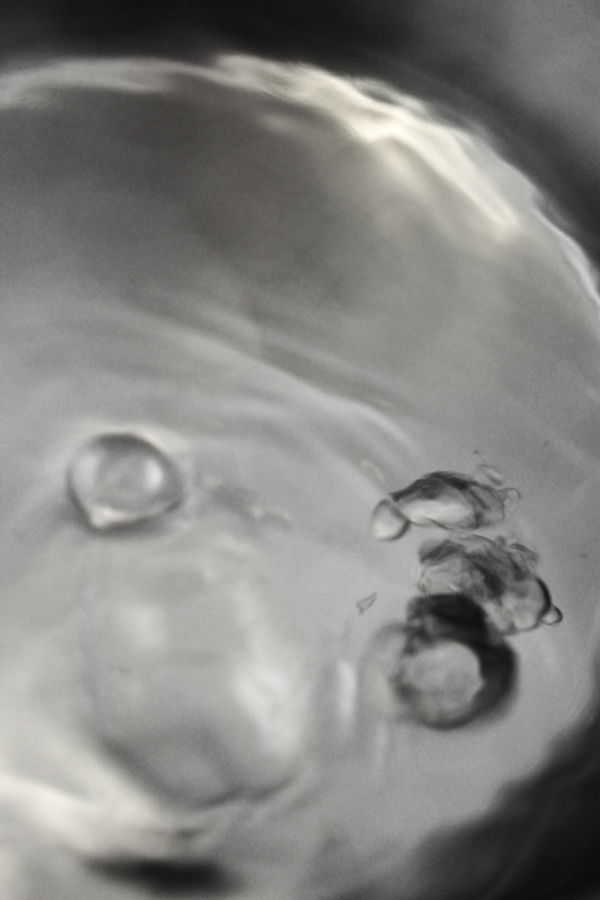 Make sure that your pot of water is at a rolling boil.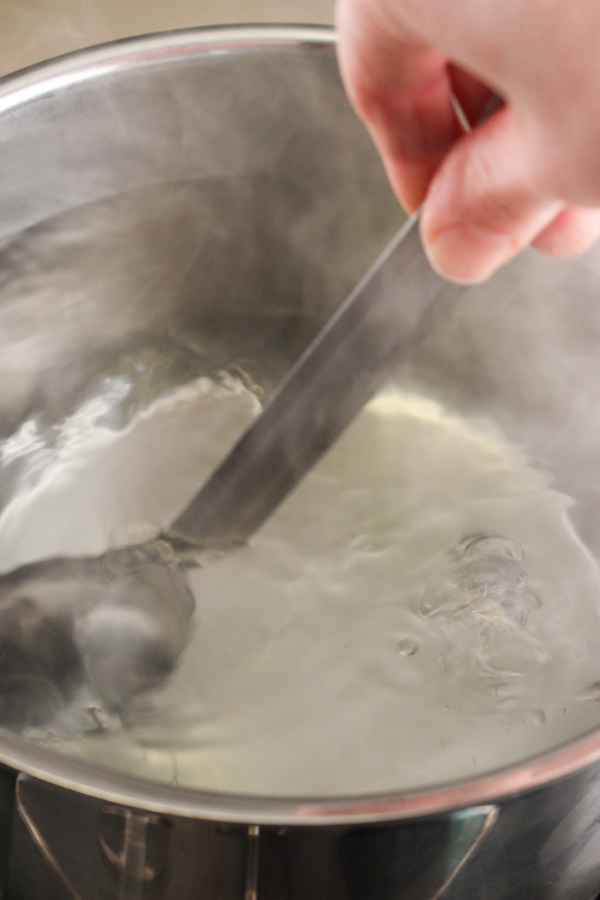 Stir some salt in for flavor.  The water should taste slightly salted.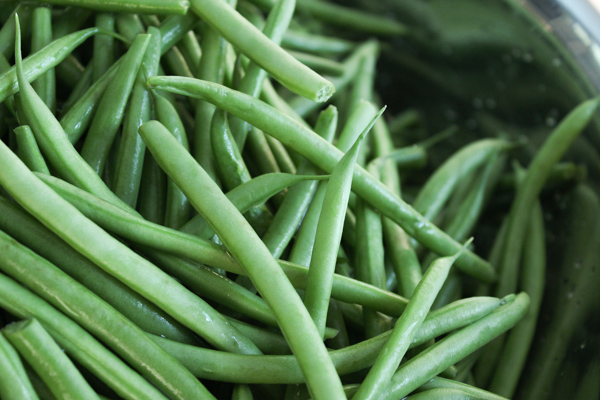 Trim and rinse the beans.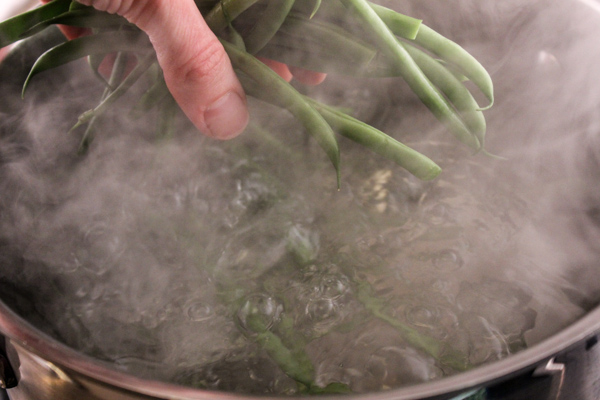 Then drop them in.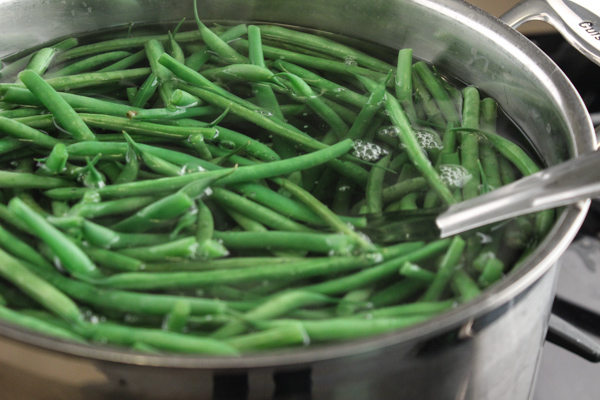 Stir and bring back to a boil.  Boil for just 2 to 3 minutes until they are bright green and still a bit crisp.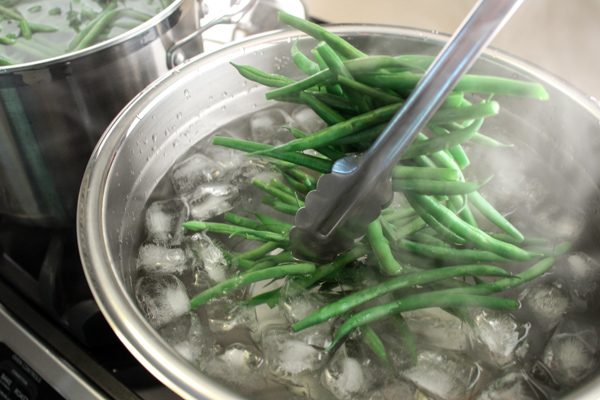 Remove them and put them into a large bowl of ice water.  This will stop the cooking process and lock in the color.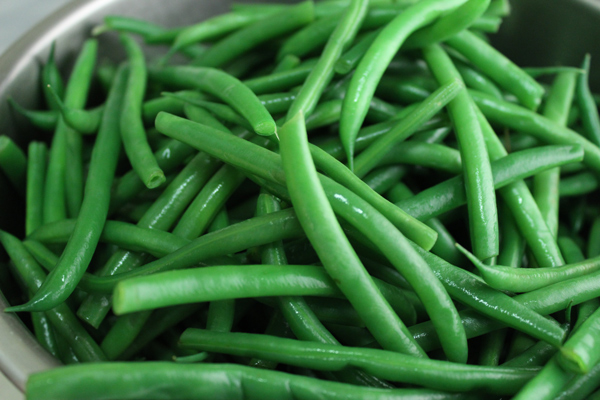 Freshly blanched beans 🙂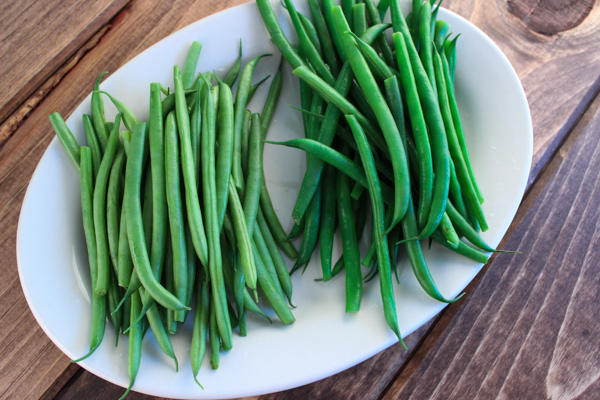 You can see the difference in color (unblanched on the left, blanched on the right.)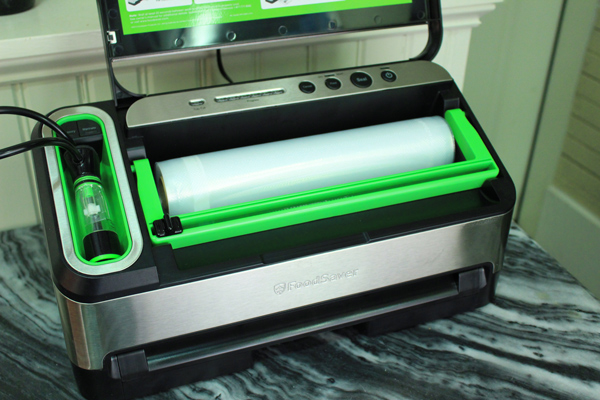 Once they've cooled and drained it's time to make a bag.  This model FoodSaver has a handy cutting guide which make the process a whole lot easier.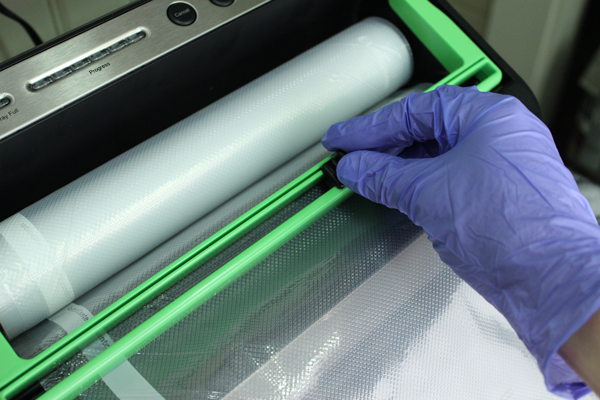 Pull out the plastic sheet to the size that you need.  Use the sliding cutter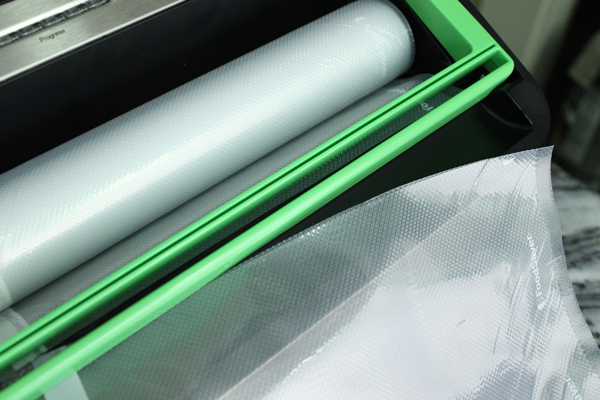 and cut to the desired size.  This is really great because you can make a bag as small or large as you need.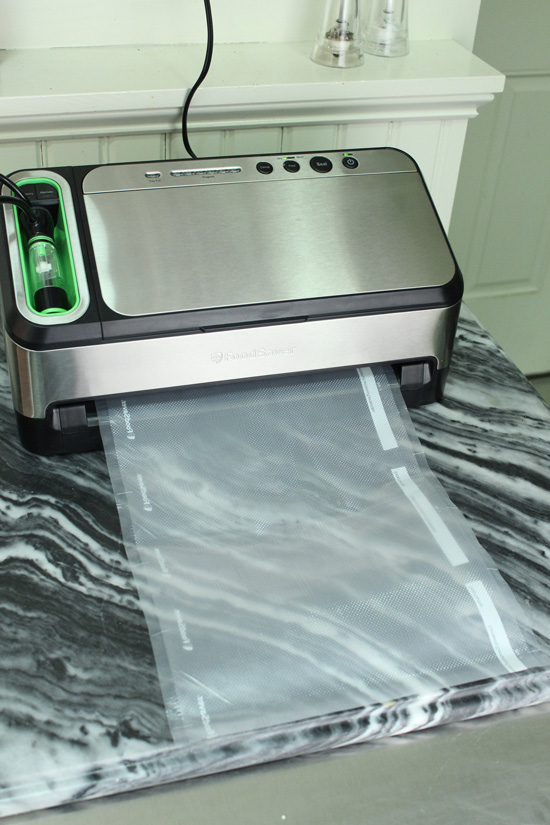 Place one of the open ends in the sealer and seal.  The machine does this automatically for you!  Love that!!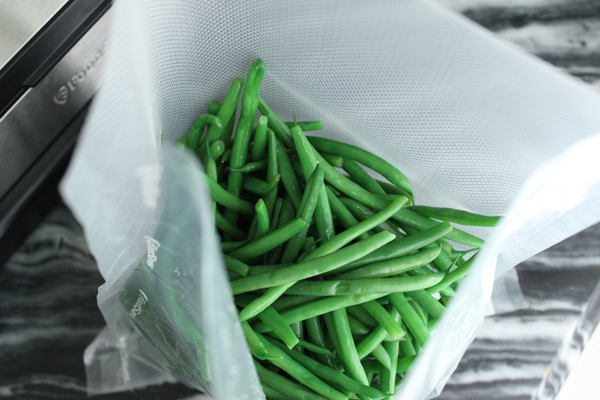 Place the beans (or whatever it is that you are saving) inside of the bag.
Place the open end in the vacuum sealer and the machine will begin removing the air from inside the bag.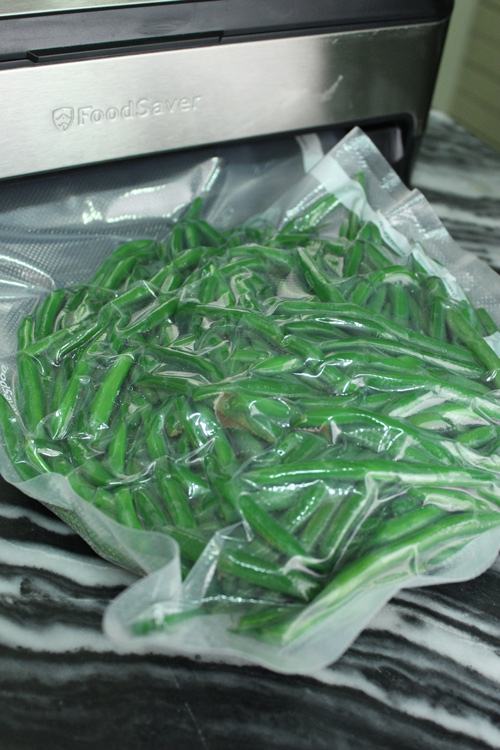 When it is finished it will automatically seal.  You can also press the seal button before it has finished pulling all of the air out.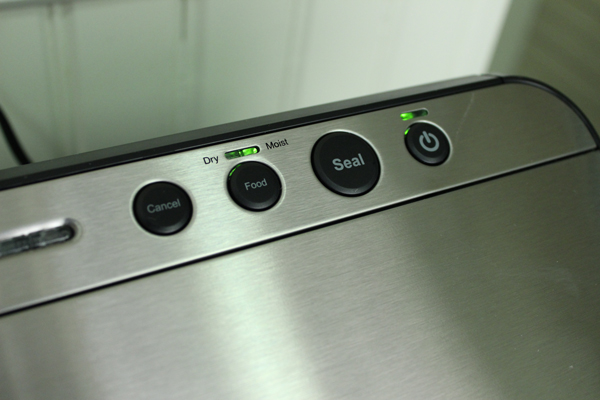 This will help you to avoid squashing the contents which is especially handy when saving delicate items like…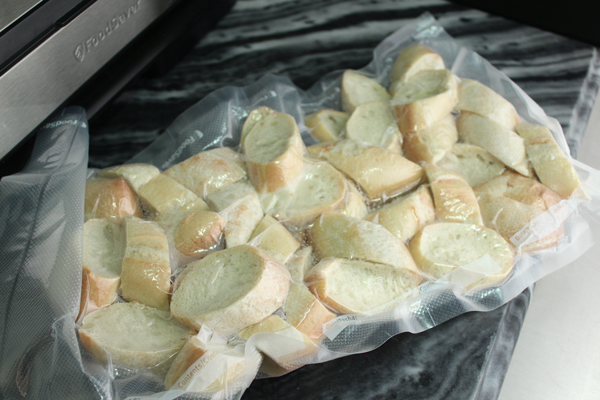 …breads.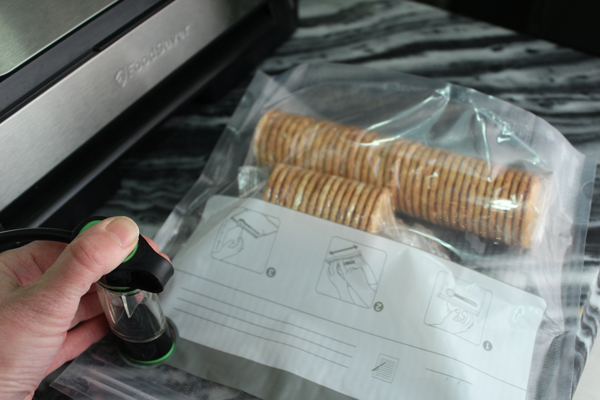 You can also use FoodSaver zipper bags which can be reused for things like…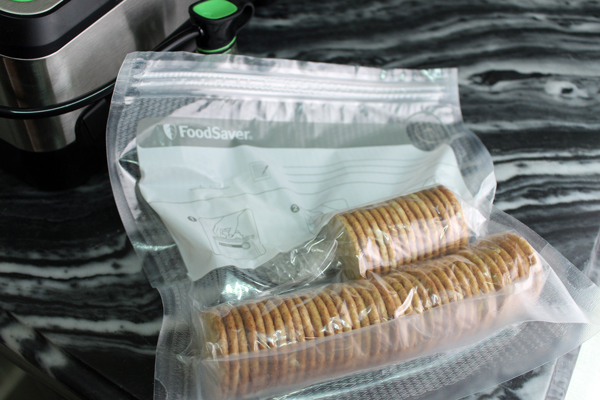 …crackers.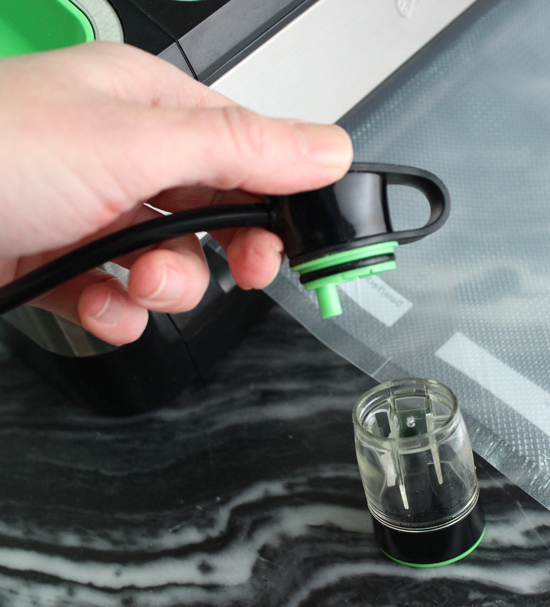 And the accessory hose also allows you to use the FoodSaver to seal mason jars and specialized containers for marinating.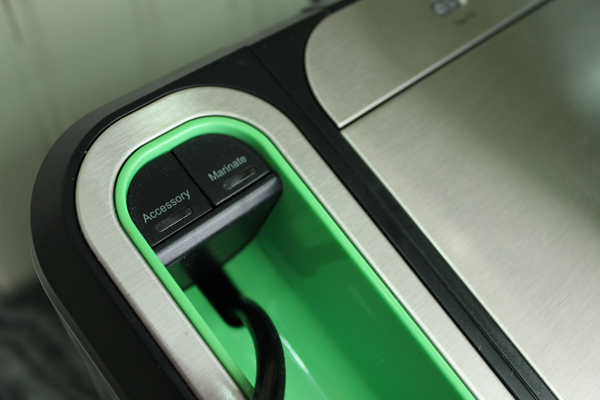 Marinate meat in 12 minutes??  YES YOU CAN!!  How's that for quick and convenient?!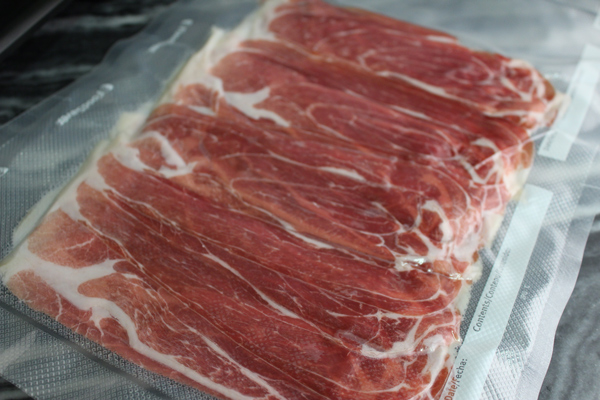 NO MORE FREEZER-BURNED WASTED PROSCIUTTO OR BACON HERE! 😉
Go ahead! Make a wise investment and get your family a FoodSaver.  You'll save lots of $$$$ while enjoying fresh tasting foods!
Related posts: