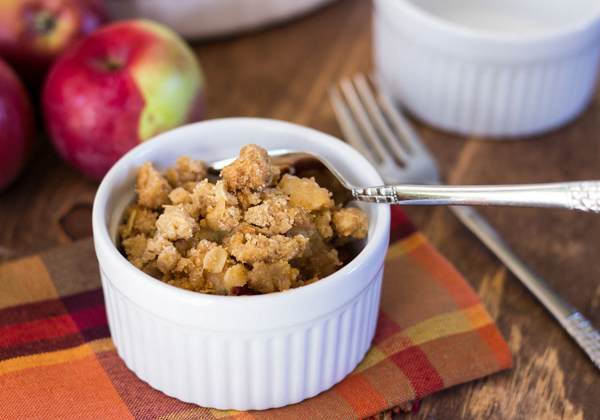 Autumn is here! Or should I say "Fall?" There is a crisp, chill in the air and the orchards are harvesting one of my favorite fruits –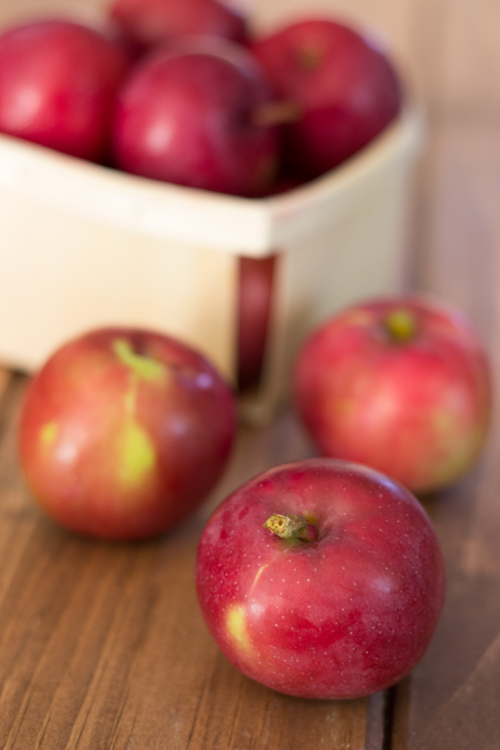 APPLES!  There is nothing quite like biting into a fresh, tart apple and having it snap back at you.  Of course if you are fortunate enough to live near an orchard you can go out and pick your own.  We have so many wonderful orchards here in Maine.  You can find a listing for them at MaineApples.org
And speaking of apples, did you know that tomorrow (September 26th) is officially "Johnny Appleseed Day?"  Did you also know that the story of Johnny Appleseed is based on a real person, John Chapman?  He was born and raised in Massachusetts.  His father was a Minuteman during the American Revolutionary War serving with George Washington.  John was taught the trade of farming by his father and traveled the mid-west planting apple trees and laying claims to the land he planted them on.  The apples that John planted were not the eating kind though.  They were used to make hard cider and applejack.  That is something I need to try making.  For now, I'll stick to something a bit easier.
There are so many different varieties and ways that you can use this versatile fruit.  One of the easiest things to make with apples is Apple Crisp.  Just cut up the fruit, put it in a pan, top with crumb topping and bake.  That's it!!  You can use whatever type of apples you like and it's fun to change the recipe up by adding different ingredients such as nuts, raisins and other fruits.
For now we're going "classic."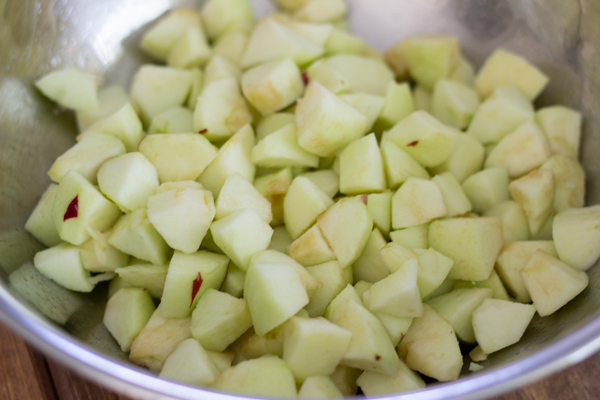 Fresh apples, spices and a traditional crumb topping.  The apples are cut into a coarse chop so that they don't lose all of their texture.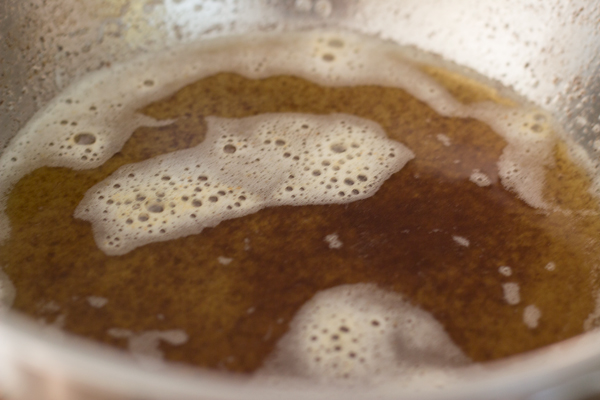 To add a bit of "nutty" flavor I've browned the butter in a pan before adding it to the crumb topping.  This creates another layer of flavoring and makes it even better, if you can imagine that!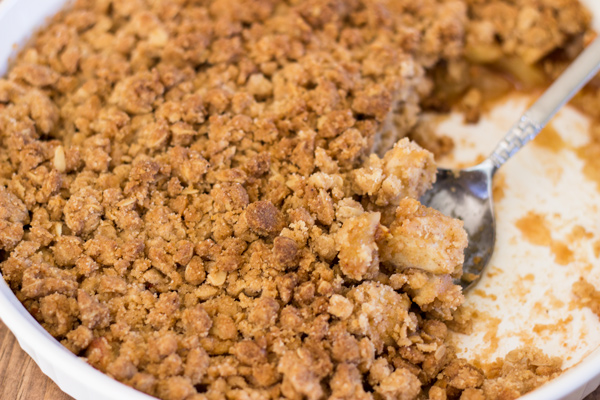 It's all about the crumbs, 'bout the crumbs, no worries!  These crumbs are loaded with butter!  Heck yeah!  This IS a comfort food you know.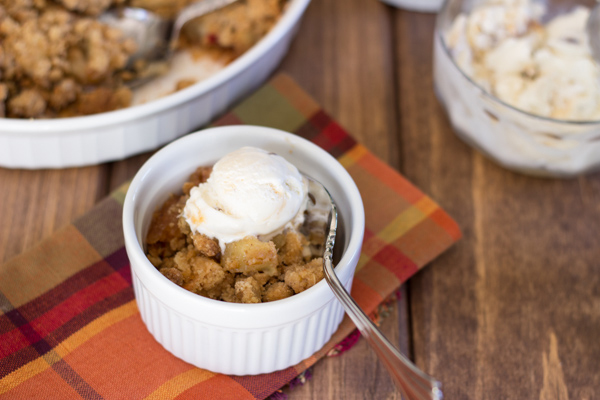 And if you really want to be bad, add a nice dollop of whipped cream or ice cream on top.  This almost seems unfair and should probably be illegal.  Oh go ahead, I won't tell 😉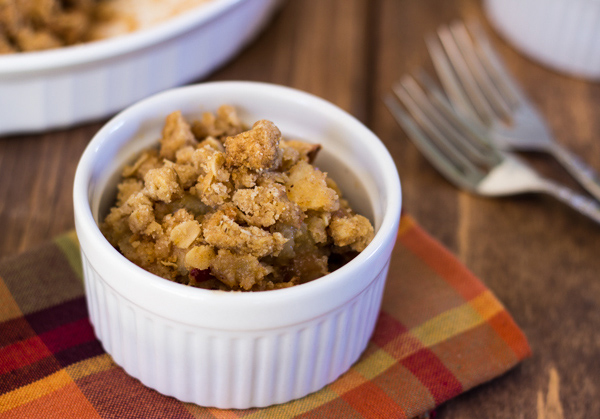 A perfect, classic dessert for a crisp, fall day – Apple Crisp!
Now, to get a hold of a press and some yeast. 😉
Print
Apple Crisp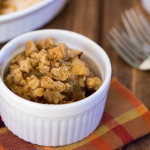 An easy, classic dessert using fresh apples
Author:

Cathy Speronis

Cook Time:

45 mins

Total Time:

45 mins
Ingredients
8 small to medium Empire apples
1 Tbsp. fresh lemon juice
1/4 cup light brown sugar, lightly packed
2 Tbsp. granulated sugar
2 Tbsp. cornstarch
1/2 tsp. ground cinnamon
1/4 tsp. ground nutmeg
1 cup all-purpose flour
1/2 cup rolled oats
1/4 cup light brown sugar, lightly packed
1/4 cup granulated sugar
1/4 tsp. baking powder
1/2 tsp. ground cinnamon
1/8 tsp. ground nutmeg
pinch of salt
8 Tbsp. unsalted butter, melted and lightly browned
Instructions
Preheat oven to 350 degrees F.
Butter a 10″ round or 9″ x 9″ inch square baking pan. Peel, core and coarsely chop the apples. Place them in a large bowl and Immediately toss with lemon juice; set aside.
In a medium bowl mix together the 1/4 cup light brown sugar, 2 Tbsp. granulated sugar, cornstarch, 1/2 tsp. cinnamon and 1/4 tsp. nutmeg.
Add to the apples and toss to coat thoroughly.
Place the apple mixture into the prepared pan.
In a separate bowl, combine the flour, oats, remaining sugars, baking powder, cinnamon, nutmeg and salt. Add the melted butter and use a fork to combine and form the crumbs.
Spread the crumbs evenly over the apple mixture.
Place pan in the center of the oven and cook until apples are tender and crumb topping is golden.
Serve warm.
Notes
Different varieties of apples can be used.
Additional ingredients can be added to the filling such as 1/2 cup raisins, dried cranberries or nuts.
Additional ingredients can also be added to the topping such as 1/2 cup chopped nuts (any variety.)
Can be served warm topped with whipped cream or ice cream.
Related posts: