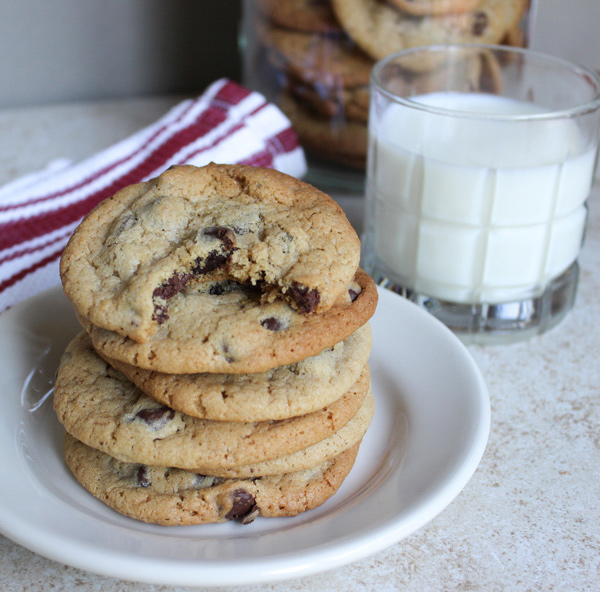 Chocolate chip cookies.  They are everywhere!  Now I know some of you may be tempted to go the super easy route and just pick up store bought cookies in a package, but, if you want a really special treat – homemade is the only way to go.  And guess what…they're actually easy to make!  And.. there is the extra advantage of raw cookie dough 😉 (this stuff should be illegal!)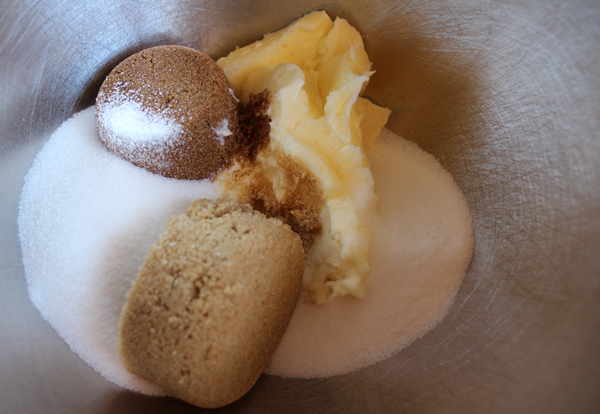 First the butter and sugar needs to be creamed in a stand mixer.  This makes the dough light and airy.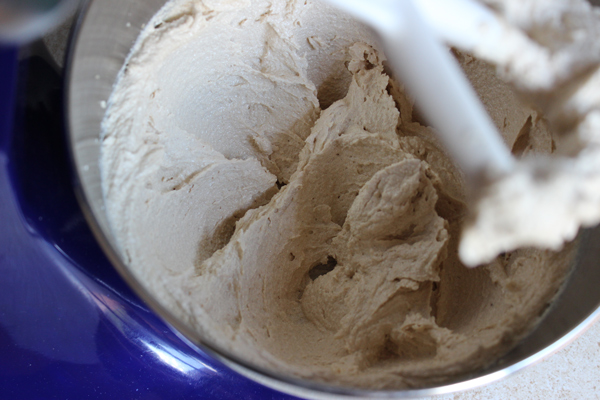 Then the dry ingredients are added.  I like to use a combination of part white flour and part white whole wheat flour.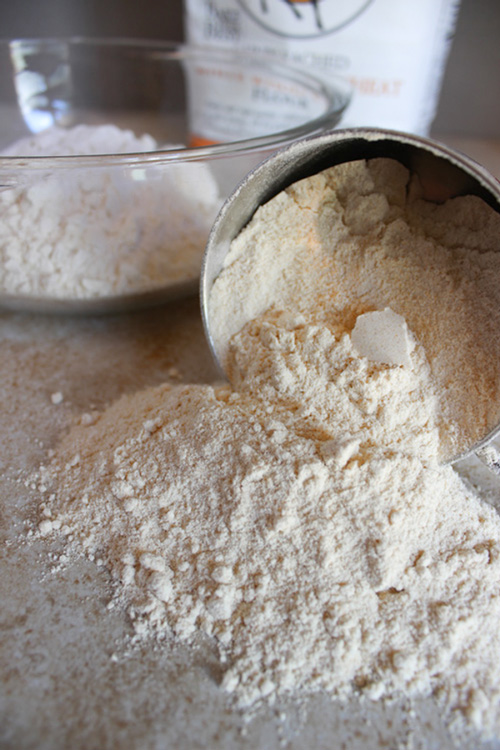 White whole wheat flour is indeed "whole wheat flour."  The difference it has from traditional whole wheat flour is just the type of grain that is milled to produce the flour. Traditional whole wheat flour comes from red wheat and white whole wheat flour comes from white wheat.  The lighter wheat has a milder flavor so it's a great addition to the cookies.  It also adds some extra nutrition or as I like to call it – less-guilt.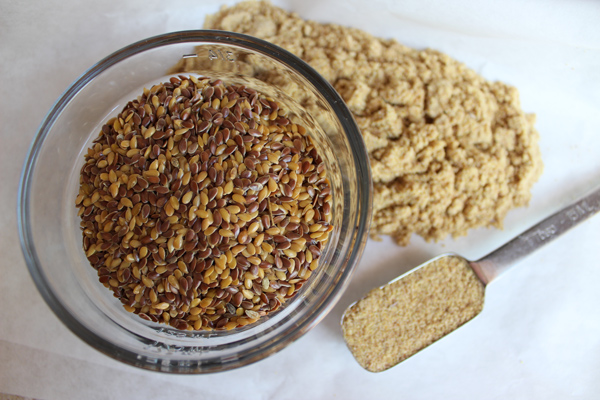 Something else that makes a nice addition is "flax meal."  This is nothing more than ground up flax seeds.  It adds "less guilt" and a great nutty flavor.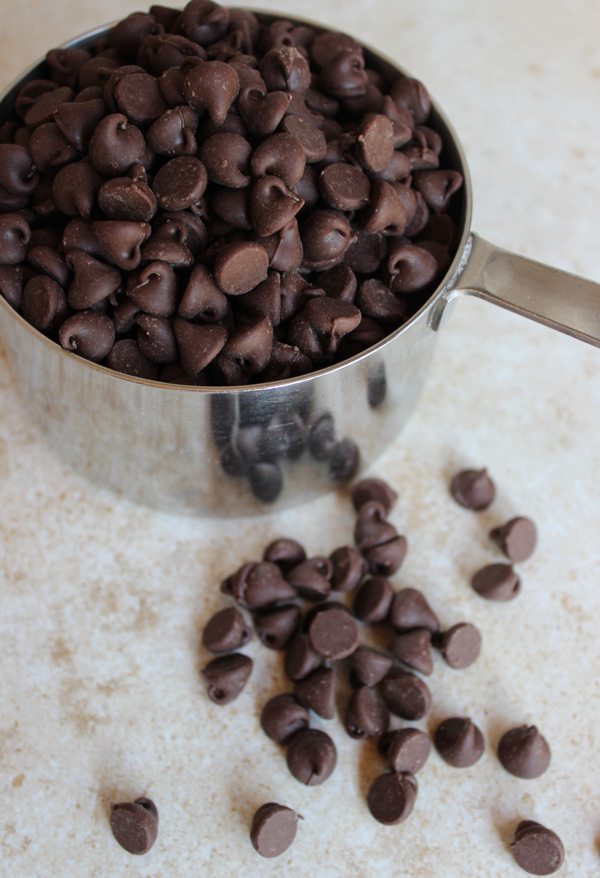 Of course there are those chocolate chips.  Hey, chocolate is good for you!  Especially the dark variety.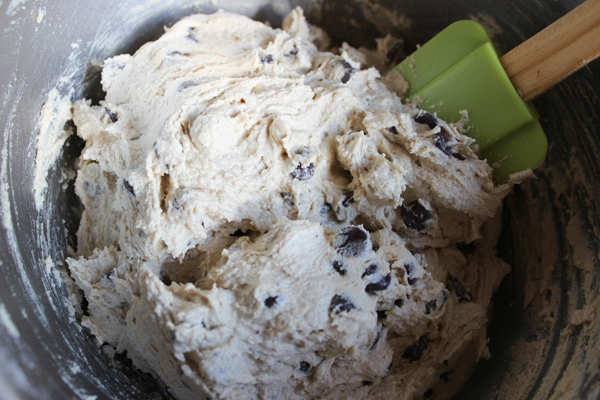 I like to use good ol' Nestle's semi-sweet chocolate chips.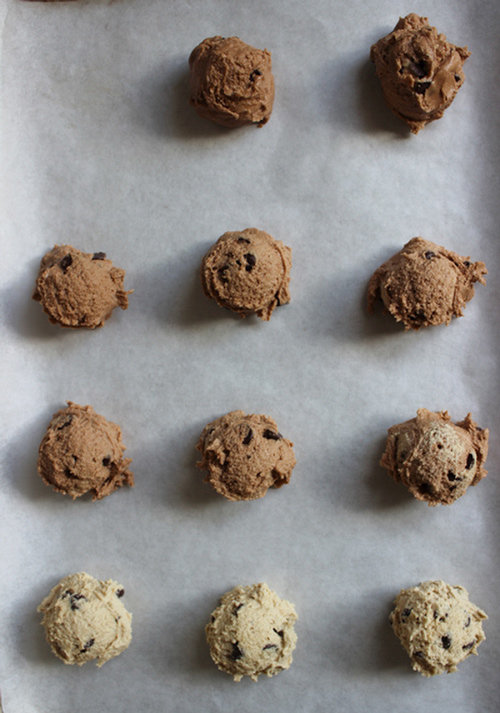 A medium sized scoop makes the job quick and easy.  (Notice the different colored dough?  I added Nutella to some of the mix.  There goes the "less-guilt!")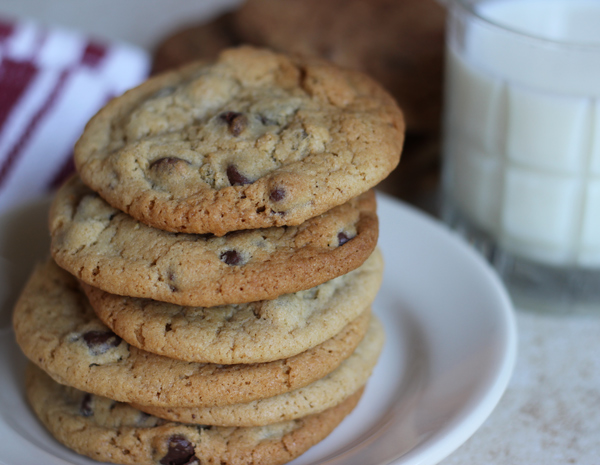 Once those cookies are baked and come out of the oven soft and warm…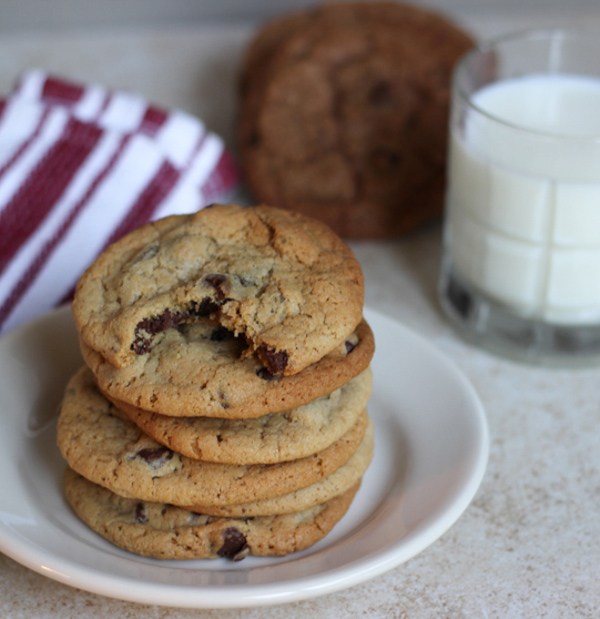 …it's pretty hard to resist the temptation to jump right in.  Just be sure to have a nice cold glass of milk to accompany them.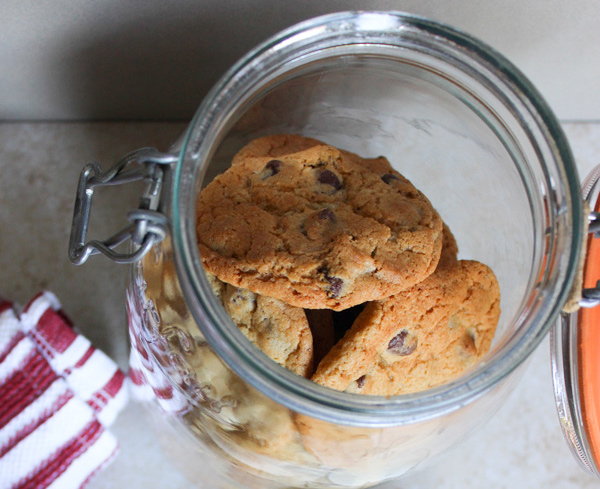 Any day is a good day for chocolate chip cookies!
Print
Chocolate Chip Cookies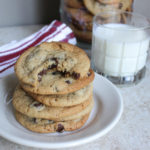 An easy chocolate chip cookie recipe that's quick to make and enjoy!
Author:

Cathy Speronis

Prep Time:

15 mins

Cook Time:

12 mins

Total Time:

27 minutes

Yield:

44

Category:

Dessert
Ingredients
2 cups all-purpose flour
1/2 cup white whole wheat flour
1 Tbsp. ground flax meal
1 tsp. baking soda
1 tsp. salt
8 oz. unsalted butter (2 sticks), softened
3/4 cup granulated sugar
1/2 cup light brown sugar
1/4 cup dark brown sugar
2 large eggs
1 tsp. pure vanilla extract
Instructions
Preheat oven to 375 degrees F.
Adjust oven racks to upper and lower thirds.
Combine the flours, flax meal, baking soda and salt in a medium bowl; set aside.
In the bowl of a stand mixer, cream the softened butter and sugars until light and fluffy, about 3 minutes.
Add the eggs to the butter mixture one at a time beating well after each addition. Add in the vanilla extract and mix until incorporated.
Add the flour mixture in three additions mixing well after each.
Fold in the chocolate chips.
Use a medium scoop to form the cookies.
Place cookies on parchment lined baking sheets leaving 2″ of space between each.
Bake in preheated oven for 10 – 12 minutes until golden on sides.
Cool on the pans for 5 minutes.
Remove cookies to cooling racks and cool completely before storing.
Notes
1/2 cup of Nutella can be added to the creamed butter and sugar mixture to make Nutella Chocolate Chip Cookies.
Related posts: