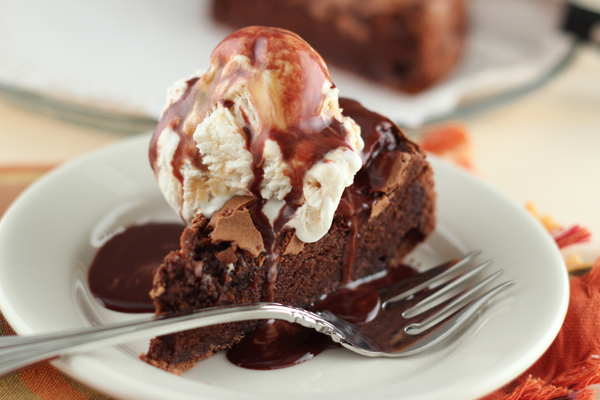 Mud Pies?  How about Mud Cake?!   Maine Mud Cake that is!  Inspired by my favorite Gifford's Famous Ice Cream – Muddy Boots.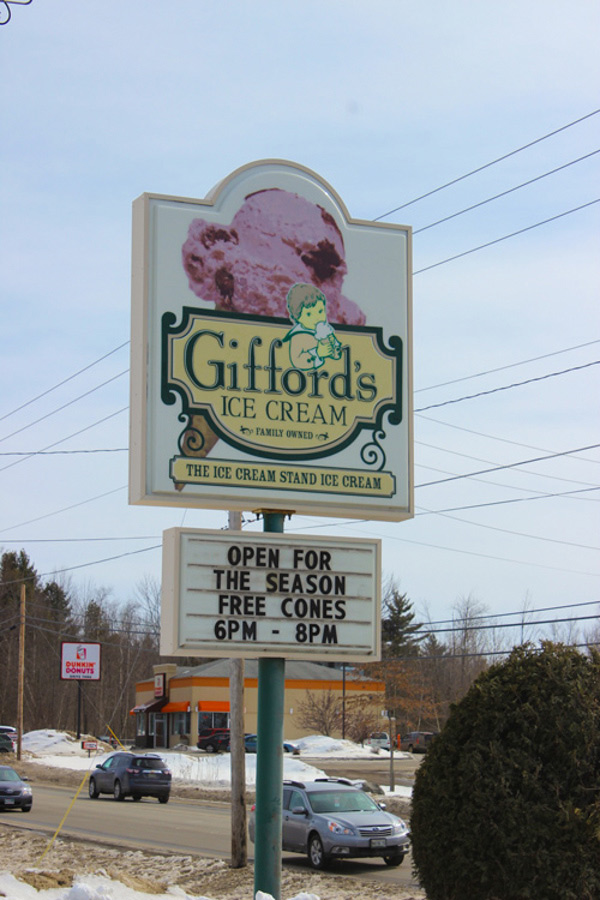 My son and I visited the Bangor, Maine Gifford's Ice Cream Stand this past Friday on opening day.  What's crazier than a bunch of Mainers waiting on long lines outside of a business in freezing cold temperatures?  That same bunch of Mainers outside in freezing cold temperatures waiting to get ice cream.  Their first taste of Gifford's Ice Cream directly from the ice cream stand!  That's NOT so crazy!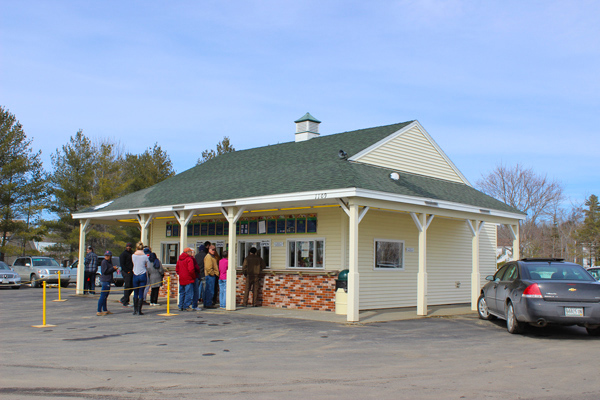 The Giffords family has been making ice cream since the 1800's.  Five generations strong, they put out a product that is deeply rooted in tradition. One taste and you'll quickly realize why they have been making ice cream for over 100 years!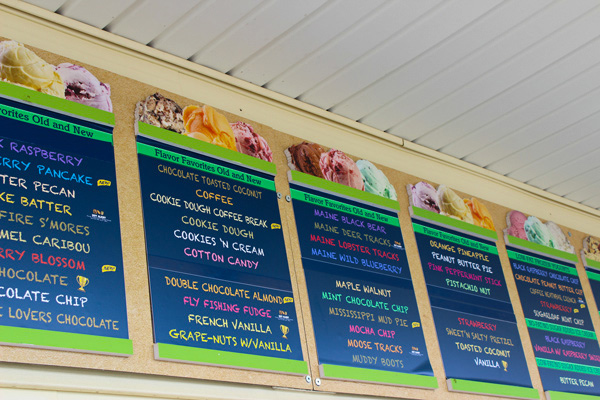 Not only that, they have 100 unique flavors of ice cream, frozen yogurt, sherbet and sorbet.  It's not so easy trying to pick favorites! 😉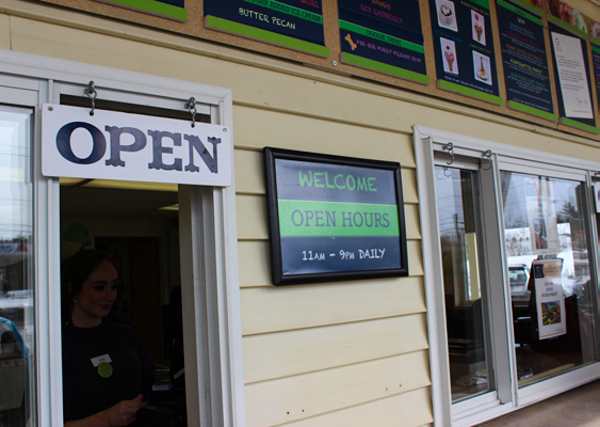 They have five family-owned and operated stands located in Maine:  Auburn, Bangor, Farmington, Skowhegan and Waterville.  If you're not a native, don't worry, you can find Gifford's in many supermarkets, grocery stores and convenience stores from Maine to Maryland and in select states as far as Illinois!  To find Gifford's ice cream nearest you check out their website under Find Gifford's.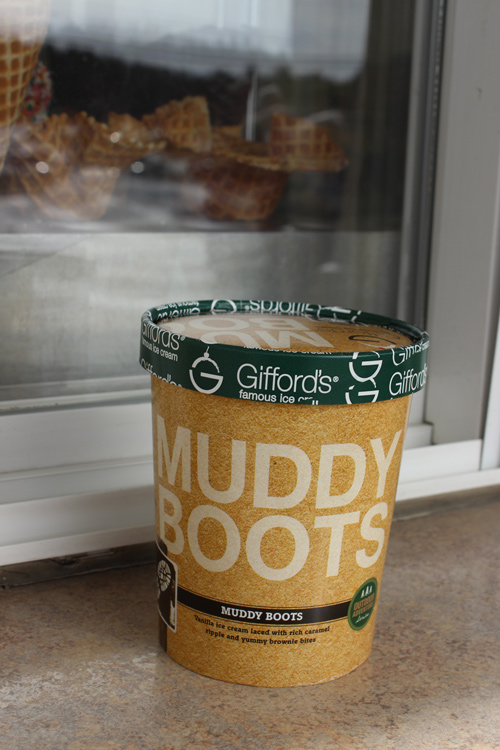 Of course, when in Maine…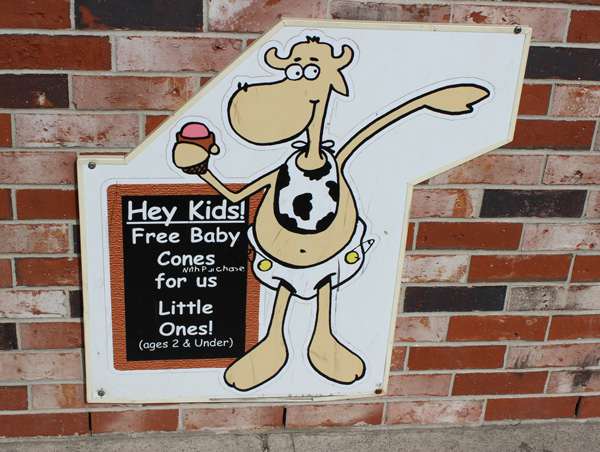 …be sure to visit one of their family-owned and operated stands so that you can get the whole experience.  The stands offer cones, sundaes, frappes, sodas, ice cream sandwiches and treats for the little ones.  You'll have a chance to taste some real down-home Maine tradition and get to take "a vacation from every day."
For the Maine Mud Cake, you'll need to start with the mud chocolate.  Make sure you use a quality melting chocolate.  I used Callebaut semi-sweet chocolate.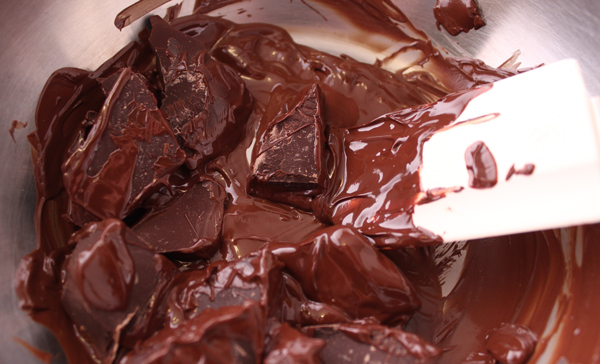 Use a double boiler to melt it so that you don't chance scorching the chocolate on the bottom of the pan.  And, be careful not to get any water droplets into that melted chocolate.  Just one drop will make it seize up.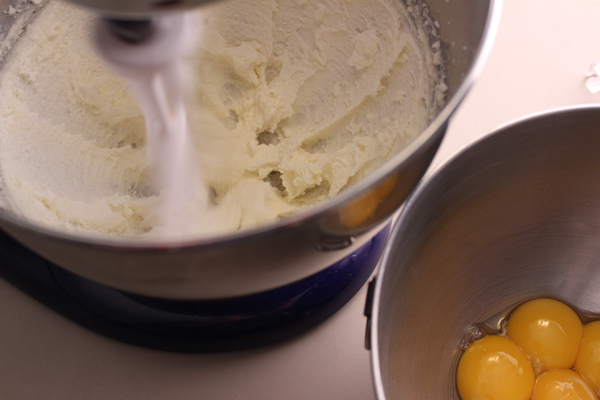 Cream the butter with the sugar until light and fluffy.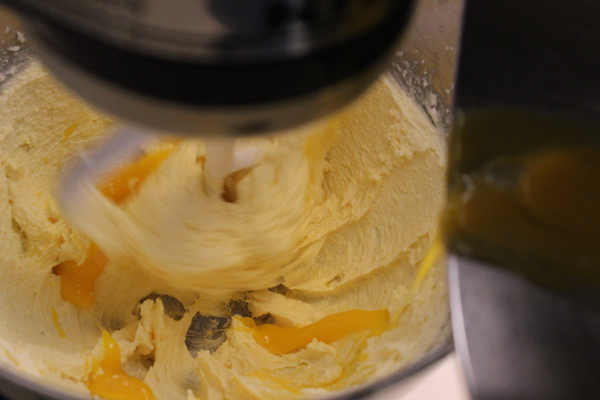 Add the eggs one at a time being sure to mix well after each addition, add some pure vanilla extract then set aside.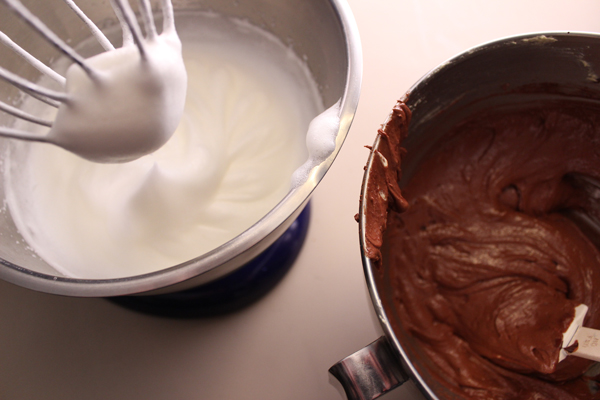 Whip those egg whites until almost stiff, but not dry.  The beaten egg whites will lighten the cake batter and help to leaven it.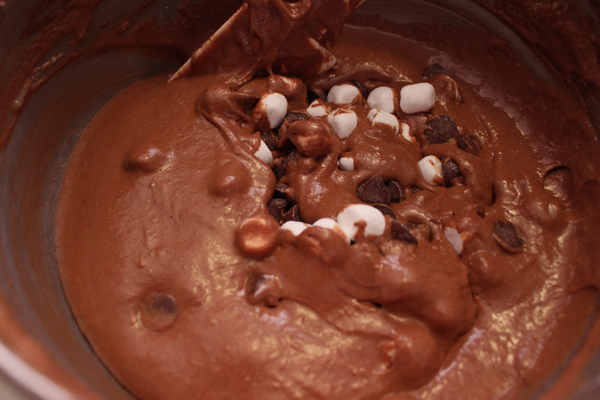 More mud and a bit of snow – also know as chocolate chips and miniature marshmallows.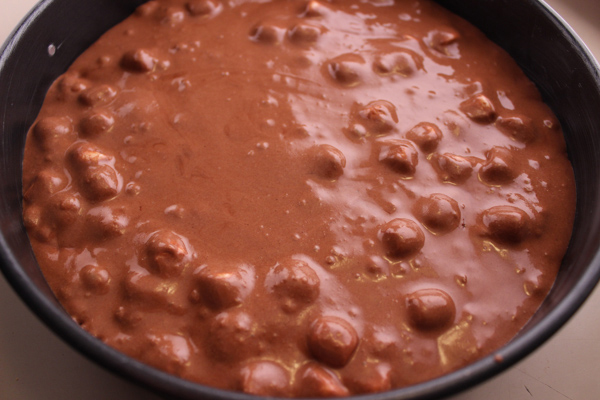 Pour into prepared pan, bake, cool, serve and…
…top that slice of cake with a scoop of Gifford's Muddy Boots ice cream and some gooey fudge topping.  Now it's looking like the mud in Maine this spring!  Nuff said.  Get yourself some Gifford's ice cream today and celebrate a Maine spring!
Print
Maine Mud Cake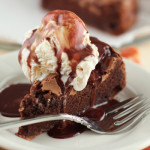 A Super-Moist, Flourless Chocolate Cake that is fabulous served with a scoop of premium ice cream.
Author:

Cathy Speronis

Prep Time:

15 mins

Cook Time:

40 mins

Total Time:

55 minutes

Yield:

10

Category:

Dessert
Ingredients
8 Tbsp. unsalted butter, softened
3/4 cup granulated sugar
7 large eggs, separated
1/2 tsp. pure vanilla extract
8 oz. premium semi-sweet chocolate, melted and slightly cooled
pinch of salt
1 cup miniature marsmallows
8 oz. semi-sweet chocolate chips
Instructions
Grease a 9″ springform pan. Line the bottom with a piece of parchment and grease again; set aside.
Preheat oven to 350 degrees F.
In the bowl of an electric mixer cream the softened butter and sugar until light and fluffy, about 3 minutes.
Add the egg yolks to the butter mixture one at a time beating well after each addition. Beat in the vanilla and the cooled chocolate.
In a separate bowl, beat the egg whites with a pinch of salt until soft peaks form.
Fold a quarter of the beaten egg whites into the chocolate batter. Fold another quarter of the egg whites in. Carefully fold the rest of the egg whites in until just combined.
Fold in the marshmallows and the chocolate chips.
Pour the batter into the prepared pan, smooth the top and place in the center of the oven.
Bake for 38 – 40 minutes until the center seems firm with a little give.
Cool cake in pan on wire rack for 5 minutes.
Carefully remove cake from pan and cool completely.
Serve with some powdered sugar or with ice cream and hot fudge sauce.
Related posts: