Spring is in full swing and summer is just around the corner. Up here in Maine it is quickly becoming the Season of the Moose. That is exactly what has inspired this recipe for Moose Track Ice Cream Cookie Bowls!
Have you ever seen a real, live moose?
 
One of the most unusual things that I have ever seen driving in northern Maine was a sign on the highway for "Moose Crossing." Now, it may seem unusual, but, the signs are there for a reason. May and June are the months when coming across one of these huge, majestic animals on the highway becomes a reality. They are really cool to see, however, please take precautions when traveling in Maine during these months and always make sure that your camera is ready!
Close Encounter With A Moose!

Seeing a moose on the side of the road in a mud bog is pretty awesome! Seeing one up close and personal is pretty awesome and SCARY! Moose can get aggressive if they feel at all threatened. My husband and son (pictured here) were hiking with friends when they encountered this moose. They kept their distance and allowed the moose to head back into the woods before continuing their hike. Be prepared when you are hiking in Maine during moose season and if you ever encounter one DO NOT try to approach it! Click the link here for some great tips on how to respond during a moose encounter.
By the way, did you know that the largest moose in Maine weighed approximately 1,767 lbs, was about 9 feet long and about 6 feet tall at the shoulder? Now that's a lot of moose!
Moose Track Ice Cream Cookie Bowls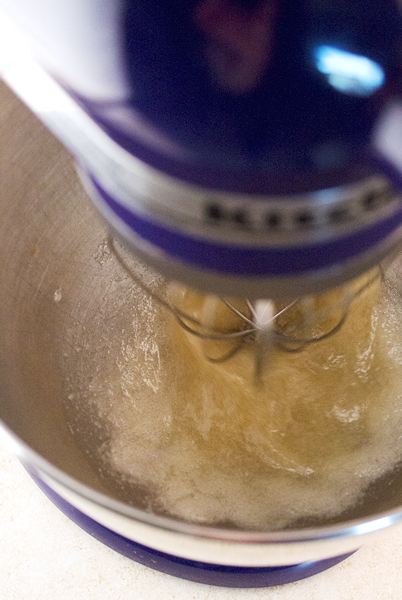 So how exactly do you take one of your favorite ice creams up a notch? Create a cookie bowl to serve it in that showcases the name and the flavors of the ice cream! The best way to go about making a cookie that you can form into a bowl is by using the techniques of a French cookie called the tuile.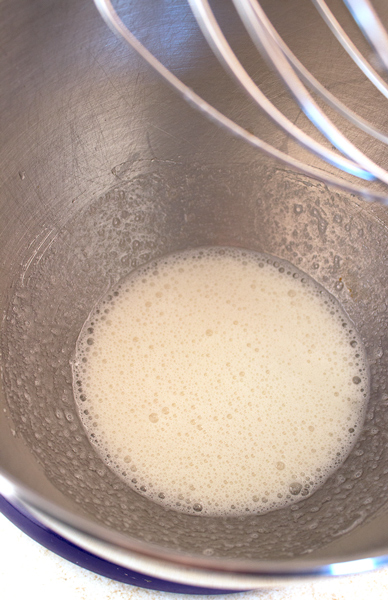 Egg whites, sugar and vanilla are beat in a mixer with a whisk attachment until frothy.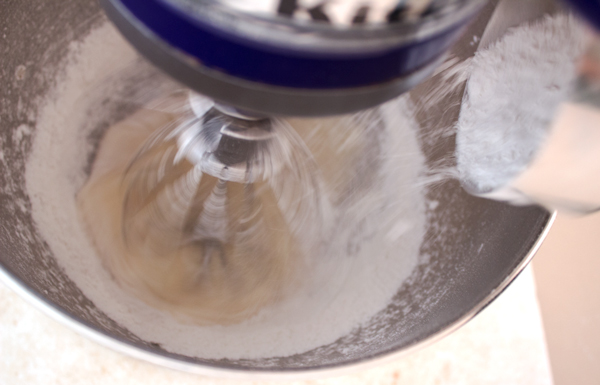 Next, cake flour is added in to form the batter. Make sure to sift your cake flour first.
More Like a Batter than a Dough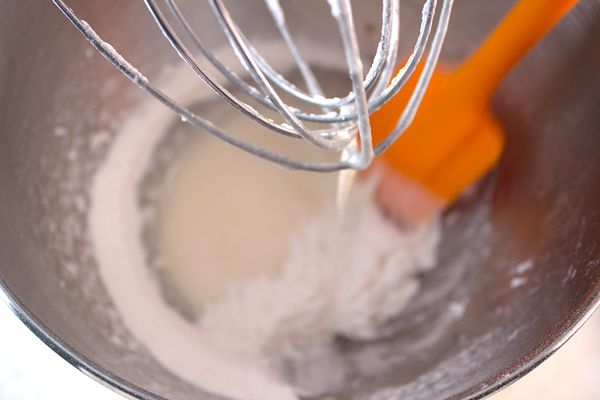 Another thing that you want to do is to scrape down the flour to make sure that everything is incorporated and the batter becomes nice and smooth.
Butter and More Butter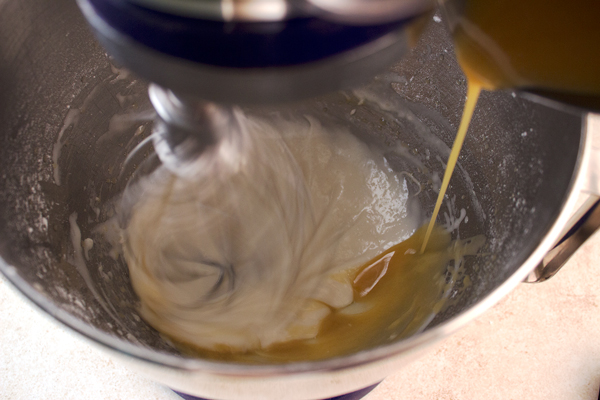 Now it's time to add some butter – OH YEAH! Not just butter – Butter and Peanut Butter!
A Cookie that you Spread
 
Using a template is the best way to get these cookies to be uniform. An offset spatula makes the job a bit easier. I love, love, love kitchen tools!! Can you tell?
Are Those Moose Tracks I See?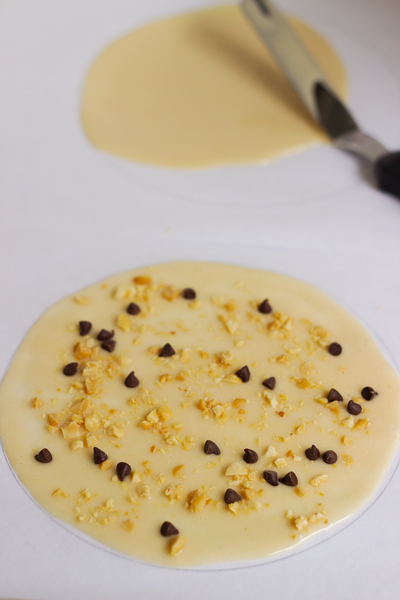 So yes, I thought that chopped peanuts could represent the trail and the mini chocolate chips could represent the moose tracks. Hoping that I'm not far off in my vision. Can you picture it?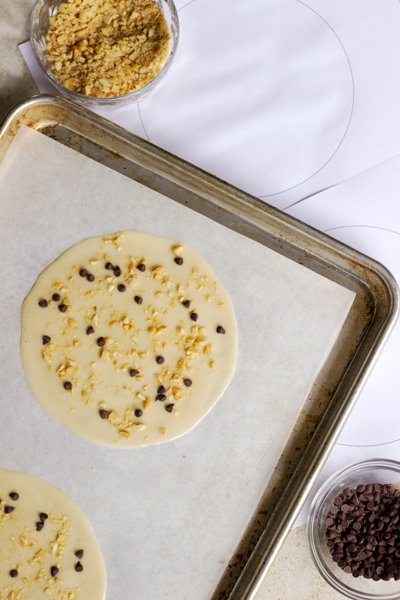 Be sure to remove the template so that you can get the next batch ready. It will just slide right out from underneath and you can use it again and again and again. This recipe makes about 10 bowls.
Feeling Hot, Hot, Hot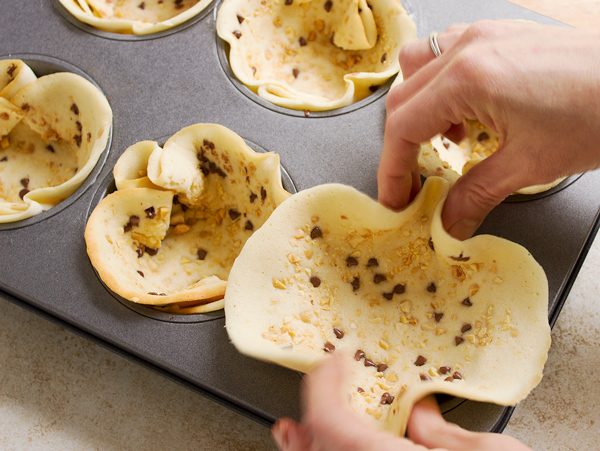 The most important step is to immediately take the cookies from the oven and form them into the greased muffin tins before they start to harden. You can use disposable gloves to protect your fingers. If not, avoid the chips – they are little scorchers!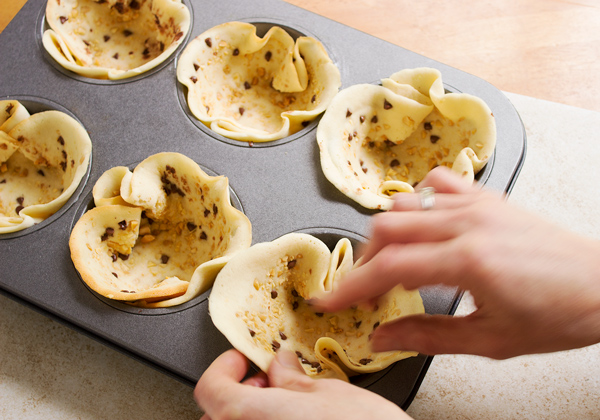 Carefully press them in trying not to tear them. Don't want any holes in the bowls! When your tin is filled place them back into the oven until they are golden brown on the edges.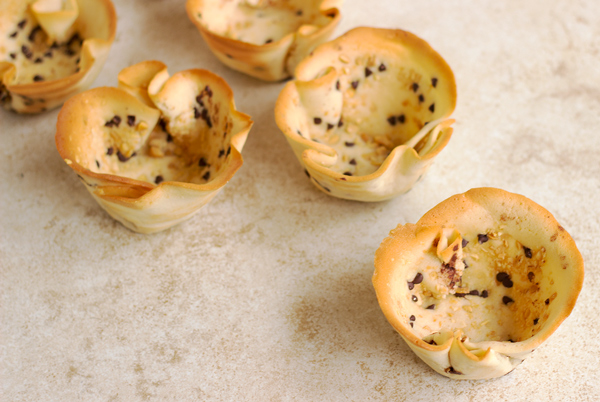 Now to Assemble the Moose Track Ice Cream Cookie Bowls!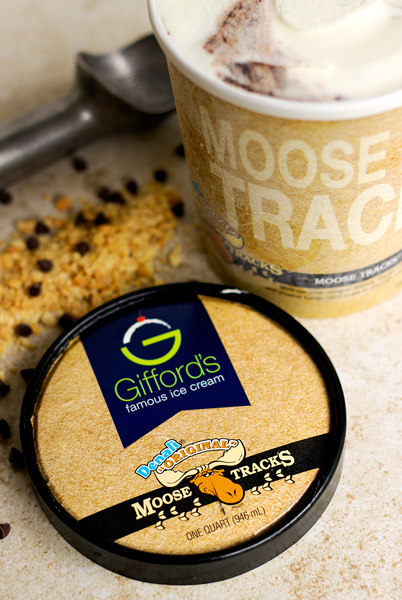 Gifford's Famous Moose Tracks Ice Cream! Deep, Chocolaty Fudge Swirls and Mini Peanut Butter Cups enveloped in Creamy, Smooth Vanilla Ice Cream. Gifford's even has a Moose Tracks Frozen Yogurt (half the fat!) which could also be used here. YUM!
Move over Moose! The Dessert is the Star of this Post!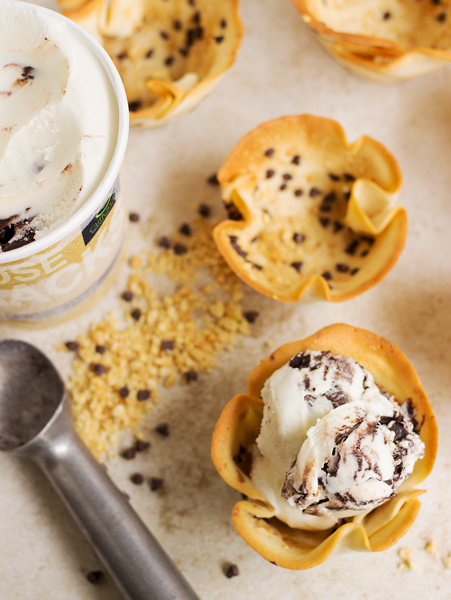 Okay, okay! We'll give the moose some credit. They truly did amaze and inspire!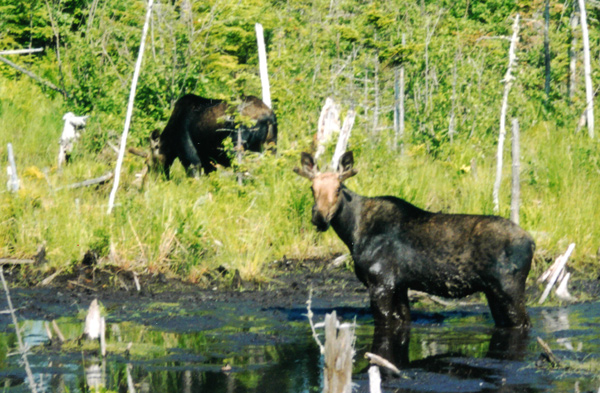 I think I'll sit back with my Moose Track Ice Cream Cookie Bowl and watch some National Geographic. 😉
The Moose Track Ice Cream Cookie Bowls Recipe is posted on the Gifford's website here: Moose Tracks Ice Cream Cookie Bowls.
By the way, that mud reminds me of another of my favorite Gifford's ice cream flavors and recipes – Maine Mud Cake. 😉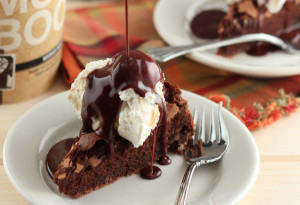 Related posts: