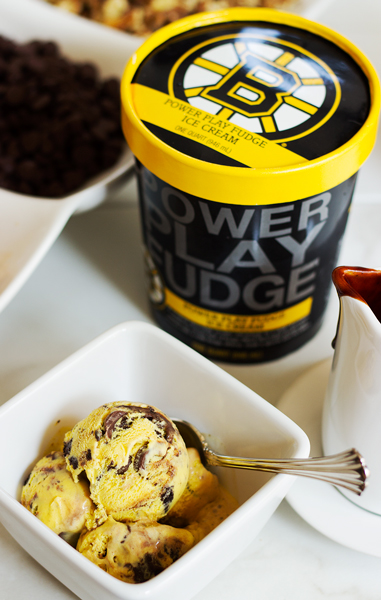 Get ready for the beginning of Hockey Season with a Power Play Fudge Ice Cream Bar! The beginning of the 2017 National Hockey Season is upon us. In just a few short weeks the Bruins will be taking the ice. Preseason starts tomorrow! SO EXCITING! Time to start planning some sports parties!

Power Play Fudge Ice Cream Bar
Gifford's Famous + Boston Bruins = Wicked YUM!
When you entertain you will want to treat your guests with something unique especially if you are a Bruins fan so set up a Power Play Fudge Ice Cream Bar! This is a quick and easy way to create something special for the games!
Gifford's Famous Ice Cream has partnered with the Boston Bruins. They have come up with Power Play Fudge a fantastic flavor which combines Golden Vanilla Ice Cream, Crushed Chocolate Cookies, Fudge-Filled Chocolate Pucks and Ribbons of Milk Fudge. That is a lot of deliciousness in one recipe!!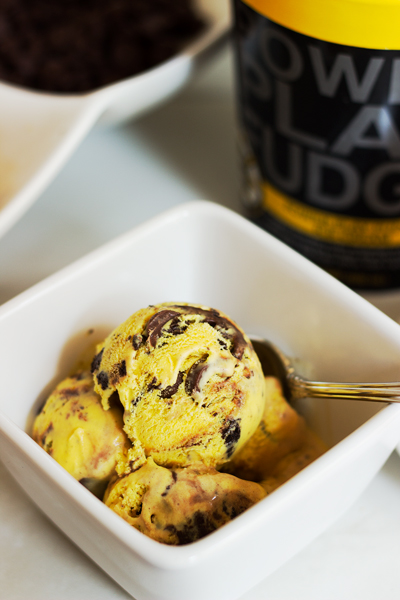 A Delicious Way to Play It Forward!
Enjoying Gifford's premium ice cream while helping out New England Communities – It's a Win-Win! Five percent of proceeds from the sales of Gifford's Power Play Fudge will benefit the Boston Bruins Foundation. With every purchase of Power Play Fudge you will be helping kids in need! You can check out the Boston Bruins Foundation and all they do Here.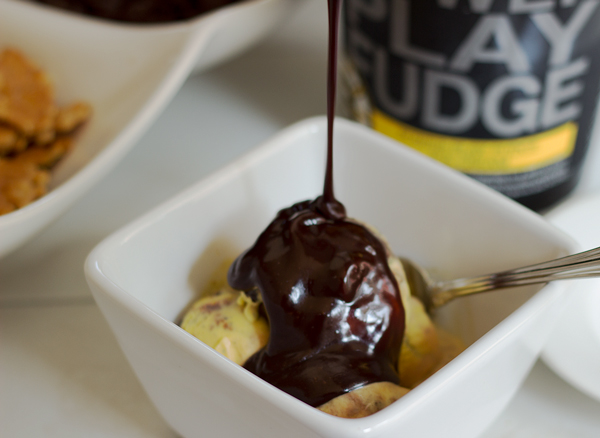 My New Fave!
Okay, okay…I know that I have a LOT of Gifford's favorites, but, Power Play Fudge has quickly become one of my NEW favorite flavors! Especially when topped with homemade hot fudge sauce!! Ah-yuh, the way Ice Cream Should Be!

Hot Fudge Sauce = Ice Cream Bliss!
One of my fondest memories of traveling to Maine when I was a kid was stopping by roadside stands after supper for ice cream sundaes. Creamy, locally made ice cream topped with the best homemade hot fudge sauce. Oh Yes! That Sauce!! You know the kind I mean – not too sweet, not too bitter, just right, thick, warm and gooey. The kind of hot fudge that slowly melts the ice cream then thickens to envelop all of the cold, rich, creamy goodness.

A Sauce that Scores!
I believe Rene Rancourt would give this recipe five fist pumps, LOL. There are only 7 ingredients in this quick and easy sauce. Water, sugar and Unsweetened Premium Chocolate are the base of the sauce. To really bring out the chocolate flavor in the fudge you will need some "Chocolate Enhancers." Pure Vanilla Extract, Espresso Powder and Sea Salt bring out the rich flavor of a high-quality chocolate. Another important ingredient is Unsalted Sweet Cream Butter. The fat in the butter creates the velvet feel on your palate and heightens the richness of the sauce. Oh, BTW this sauce goes great with another Gifford's favorite of mine – Muddy Boots!

Top Shelf Toppings
A nice variety of Toppings are also required for the Power Play Fudge Ice Cream Bar. The toppings pictured here are pretty basic – Toasted Walnuts, Semi-Sweet Chocolate Chips and Pizzelle Cookie pieces.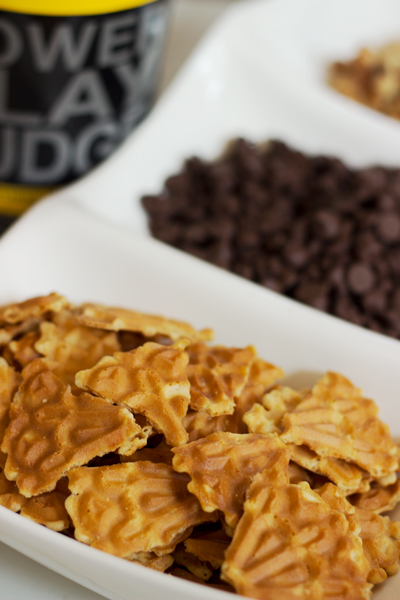 Well, all basic except for the Pizzelle Cookie Pieces. 😉 Pizzelle are Italian Waffle Cookies which are similar in texture and flavor to Waffle Cones. They make a superb topping. :p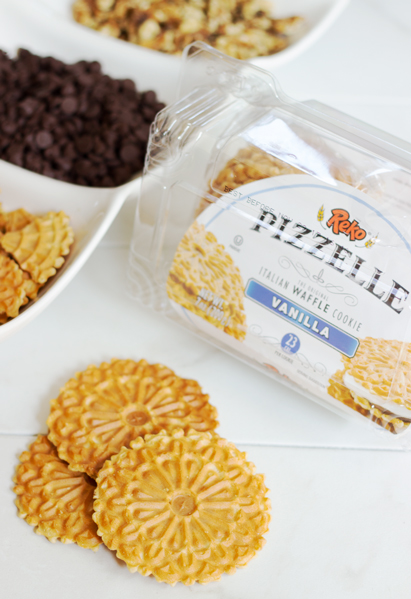 It's Your Party!
Of course you can put any kind of toppings that you like out for your guests. Go crazy! Candies of all sorts, crushed cookies, nuts, berries, Maraschino cherries, toasted coconut, whipped cream, sprinkles, salted caramel sauce – the sky is the limit! And add a few more Gifford's flavors as well! I chose Old-Fashioned Vanilla and World's Best Chocolate for my bar. (World's Best Chocolate makes an excellent Chocolate Milkshake! – Just sayin' 😉 )

Where to Find Power Play Fudge
Power Play Fudge is sold at Star Market, Shaw's, Hannaford, Wegman's, and Market Basket stores in Massachusetts, Rhode Island, Connecticut, New Hampshire, Vermont, and Maine. They also have it at the stands in Maine so you can get it there while they are still open, but, hurry because the stands are only open for another month. 🙁 Thank goodness for the Markets! 🙂
You can find the recipe for the Hot Fudge Sauce on the Gifford's Website Recipe Page once it is posted along with lots of other great recipes.
Enjoy!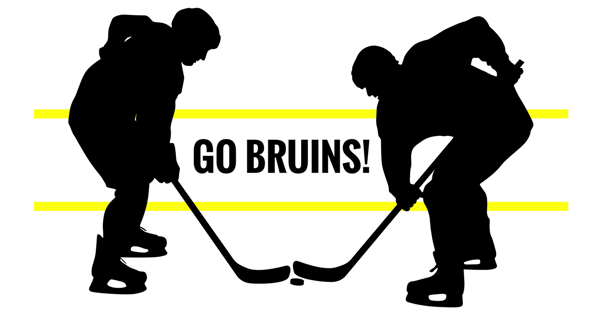 Related posts: