This Post Contains Affiliate Links
Propur Water Filter – You are worth it!
I made an investment in my health and purchased a Propur Water Filter. As many of you may or may not know I had to deal with a major health issue a little over a year and a half ago. Yes, Cancer is what I am talking about. Now I know that it seems like a very scary disease, but, I truly and honestly believe with all of the research that I have been doing that it might just be preventable.

Well, Obviously
To clarify, I am not a doctor nor am I giving any medical advice whatsoever. If you have a health issue you should immediately consult a healthcare professional. That should be the first thing you do!

Find The Cause
I do find it interesting, however, that the current conventional medical establishment is very quick to treat disease, but, not to find out what may have caused it in the first place. We all know that disease is on the rise at an alarming rate yet the majority of us are not advised to nor do we change our course of action. We keep allowing toxins into our lives on a daily basis without educating ourselves so that we can prevent these things from affecting us. What are we so afraid of?! Finding out the TRUTH?

FACT
Toxins in our environment are on the rise.
We are continually adding to our bad health by ingesting toxins.
The toxins we are exposed to are not just environmental. Stress is a BIG ONE!
Our bodies are incapable of keeping up with the overload of toxins.
Now, I know FOR A FACT from an unnamed source that plastics are leaching into our water system. Let me repeat that…PLASTICS ARE LEACHING INTO OUR WATER SYSTEM!
Freaked out yet? That is one hell of a scary fact! Especially when you consider that our adult bodies are made up of up to 60% water. Check out this link from the USGS.

Something You Can Do
I, along with my Mom and my two sisters have purchased a Propur Water Filter. These filter systems are AWESOME! YOU can purchase any type of water filtration system that you like, however, I did some extensive research and found out that the Propur is one of the top filters that you can invest in. It removes 100% of the Lead and Glyphosate; 99.9% of the Aluminum, Arsenic, Chlorine, Chloride & Fluoride; 98.4% of the Mercury and 95.7% of the BPA in your tap water. That is just a brief list of 9 of the 36 contaminants that are filtered out. Propur Water Filter works!

One Step At A Time
You need to get a good Countertop Gravity Water Filter. Removing toxins from your life one step at a time is definitely the way to go if you want to change your course of action from one of reaction to one of prevention. After being diagnosed with cancer my life has taken a major turn. I am taking steps every day to do what I can to eliminate the toxins out of my life as well as my family's. You can and should do the same for yourself and your family. <3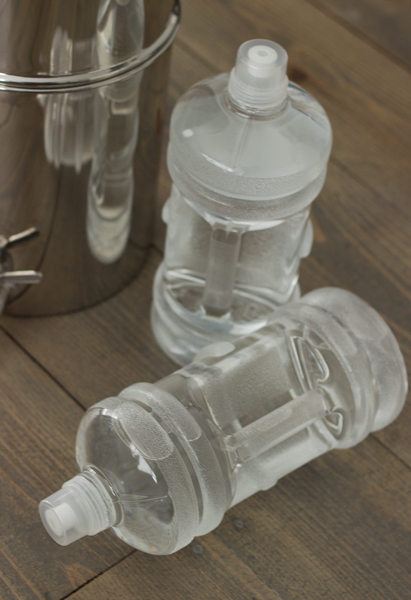 You Are Worth the Investment in Your Health!
Not only is it imperative that you take care of your health, but, your family's health as well. Believe me, you do not realize what you have until you have LOST IT! I did and since then I am doing everything that I can to prevent disease from knocking on my door ever again! I AM A FIGHTER! Health is not something that we can afford to take for granted. It is not something we can get with the snap of a finger especially if we allow it to deteriorate. Don't sacrifice your health because you will regret it. Believe me!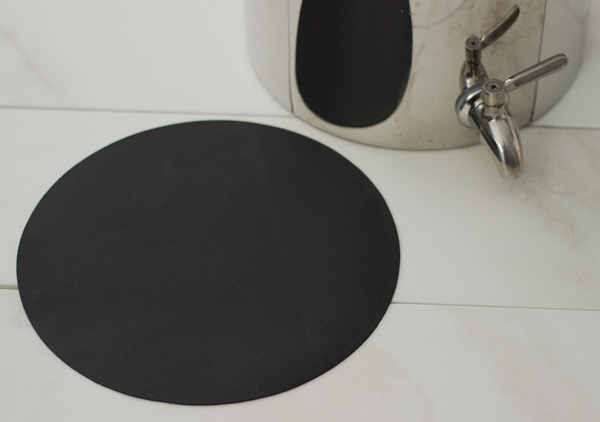 Quality, Purity and Family Approved
My family has made the investment and we can all testify to the quality and ease of use of the Propur Water Filter. The water tastes clean and it is so easy to put together and maintain.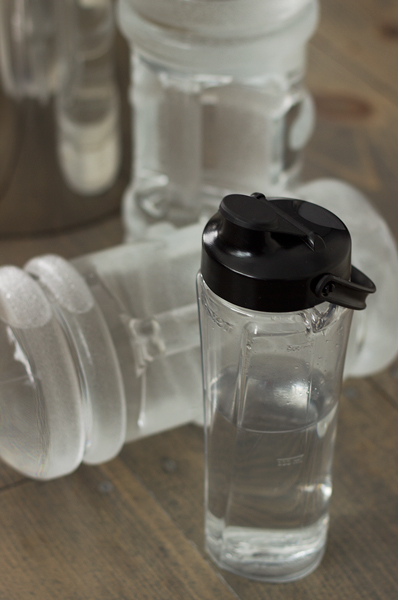 One Step for Health, One Step for Peace of Mind
The time is minimal and the cost is minimal. Your well being is what is most important! It is such a good feeling knowing that you are taking a step towards wellness. I am truly happy that I made the investment to give my family some peace of mind.
Check out the quality of the tap water where you live by entering your zip code on the Environmental Working Groups website here. You may be surprised. I was!
If you are interested in the Propur Water Filter Click Here.
For an Anti-Cancer Salad Recipe Check out my recipe for Arugula Brussels Sprout Salad.
Related posts: