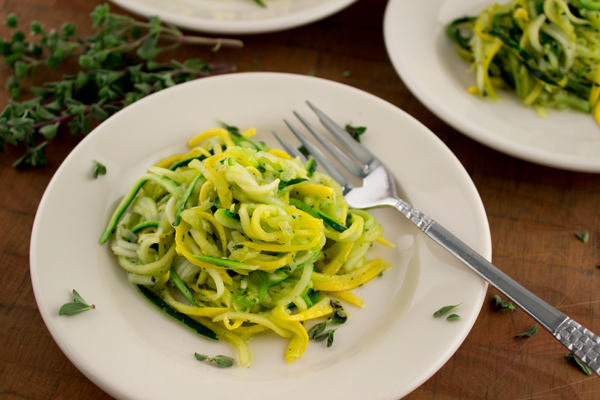 This is an easy, delicious side dish – Summer Squash with Marjoram.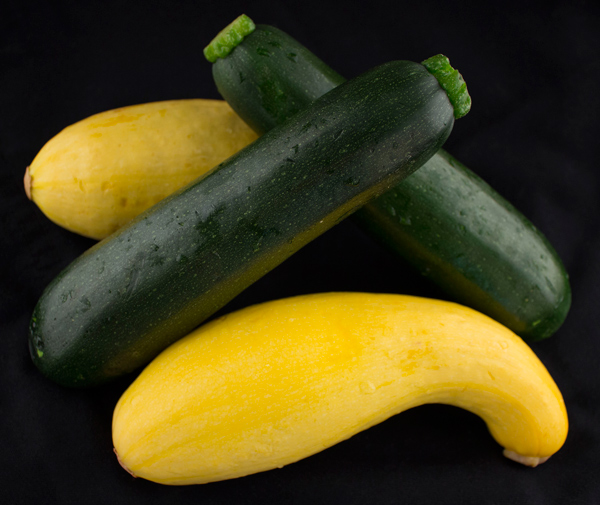 Summer is on it's way and with it lots of fresh produce.  Okay, I know…spring just started. But, after the winter we've had I'm very eager to get some warm weather, sun and fresh veggies.  Can you blame me?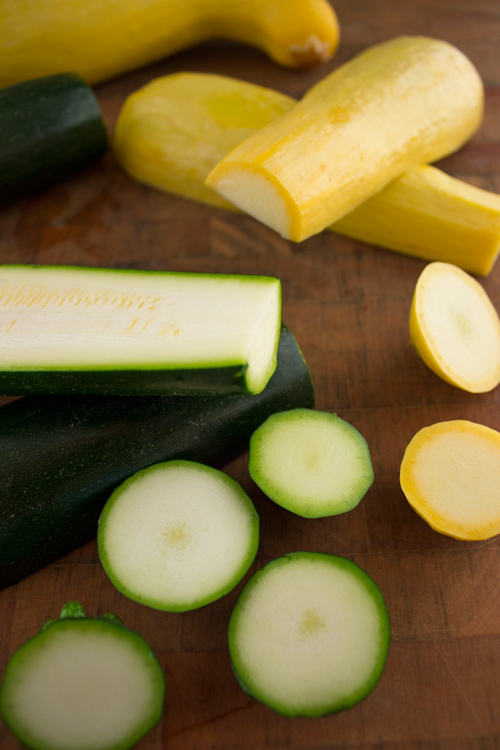 Squash is something that seems to grow abundantly in most gardens and it is always available at the supermarket.  Here is a different way to prepare it.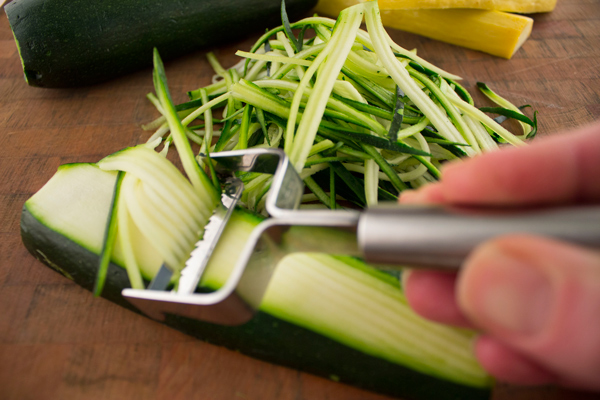 Julienne it!  Personally, I don't like to julienne.  Using a knife to get the job done takes a lot of time and patience.  A julienne peeler makes julienning so much easier.  What a great gadget!  You can find one at most kitchen stores.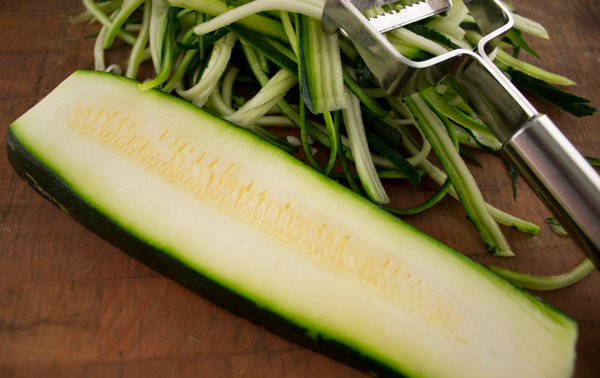 Working on half a piece of squash with the cut side down keeps it steady.  When you get to the seeds in the middle you'll want to stop as the pieces will not stay together.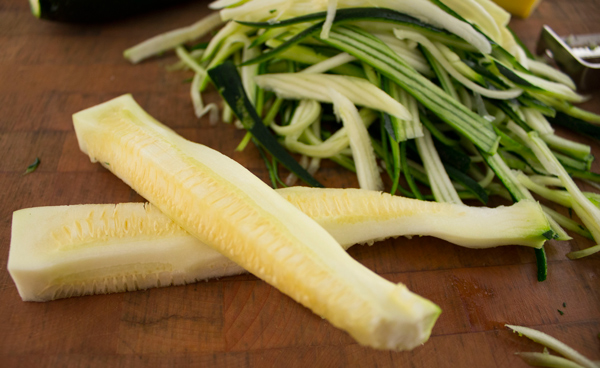 You can turn the squash and get the last bits on the sides.  You'll end up with what resembles eaten corn cobs.  Don't toss them – you can cube them up and use them in a stir fry or soup.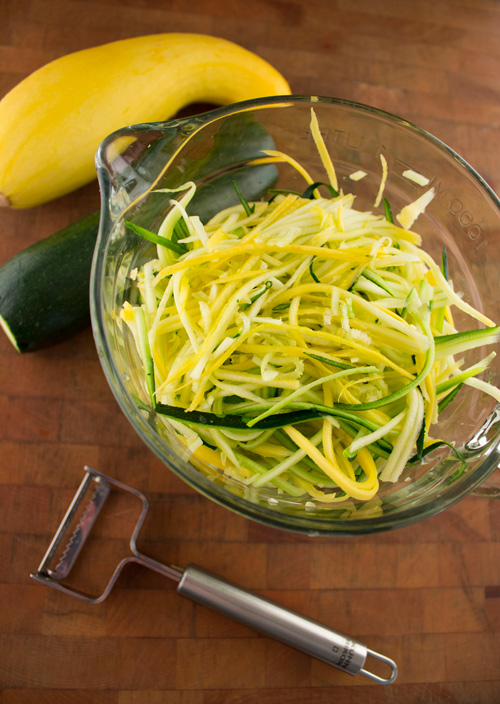 Two good size squash will yield about 4 cups of julienned squash.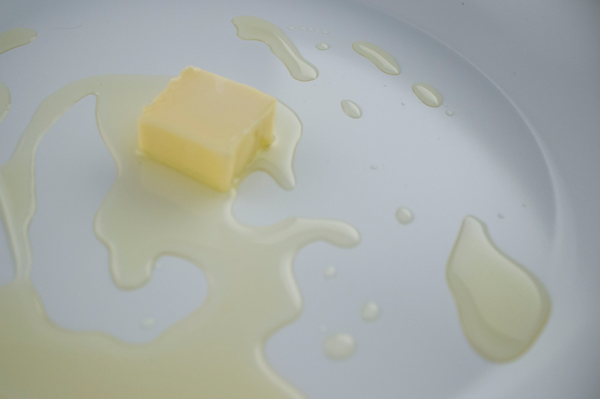 Heat some butter and oil in a large saute pan,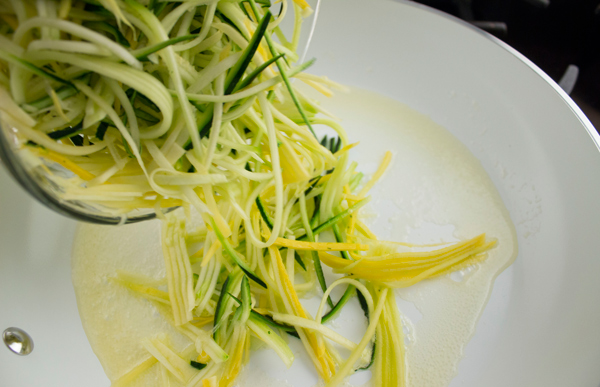 pour in the prepared squash,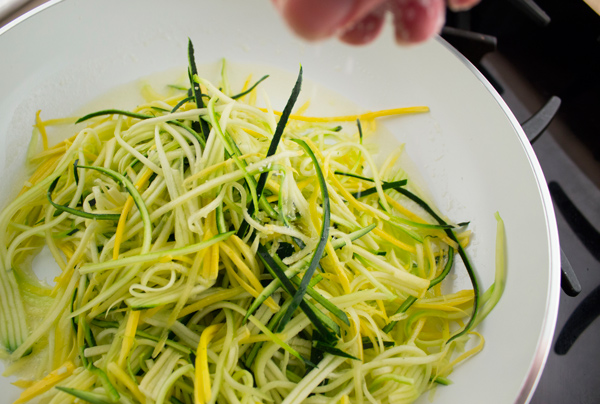 season with a bit of salt then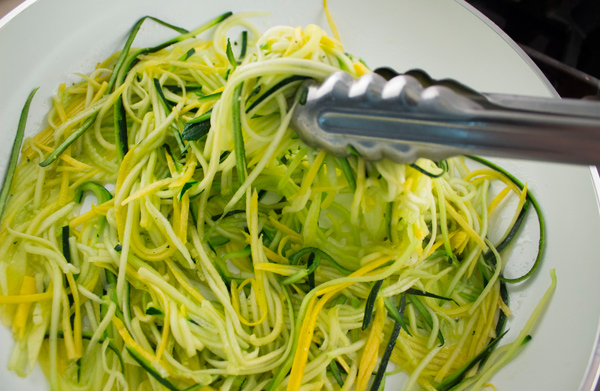 toss and cook until just tender.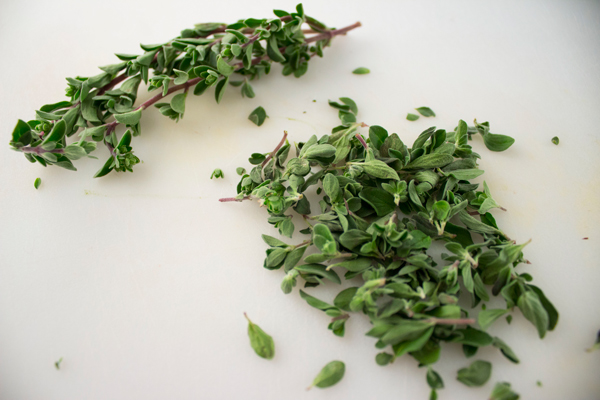 Fresh marjoram is an under-utilized herb.  It is so delicious!  It's a bit like oregano with a sort of pine/citrus flavor.  You have to try it!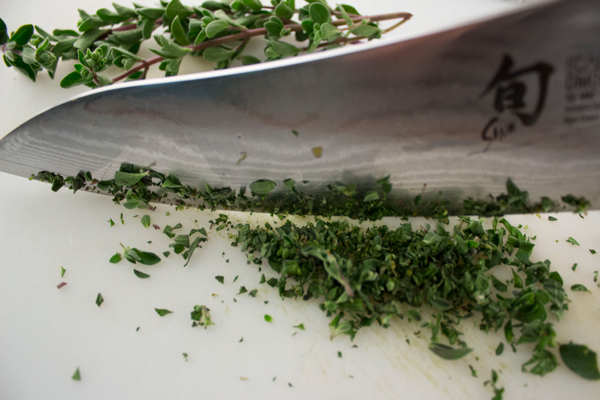 Peel off the leaves and chop them up nice and fine.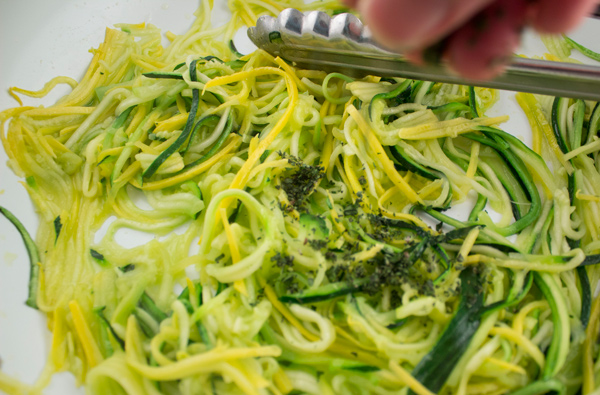 When the squash is almost completely cooked add the fresh marjoram and toss it in.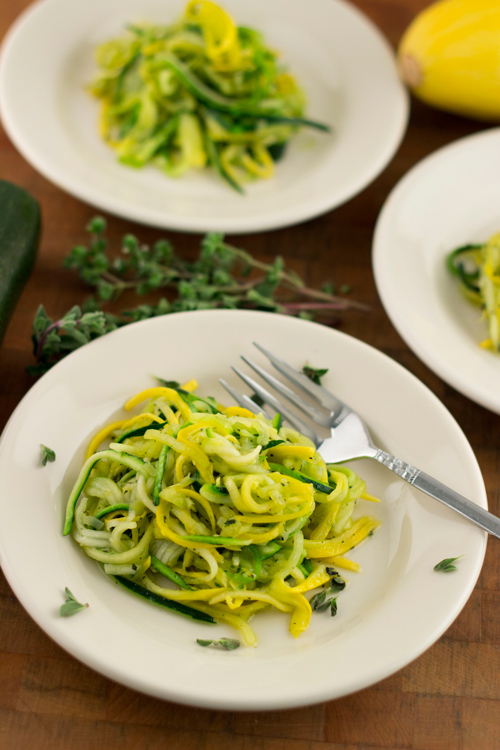 That's it!  Told you it was easy 🙂 And Tasty! 😉
Truth be told, my husband and my son don't like summer squash, but, they do when it's prepared like this!  Just another way to get them to eat their veggies 😉
Print
Summer Squash with Marjoram
Author:

Cathy Speronis

Prep Time:

10 mins

Cook Time:

8 mins

Total Time:

18 minutes

Yield:

3 servings

Category:

Vegetable Side Dish
Ingredients
1 large summer squash
1 large zucchini squash
1 Tbsp. unsalted butter
1 Tbsp. olive oil
1 Tbsp. minced, fresh marjoram
kosher salt to taste
Instructions
Clean, cut the ends off of the squash and slice in half.
Using a julienne tool, prepare the squash and set aside.
In a large skillet over medium melt the butter and oil until just starting to sizzle.
Pour in the squash, season with a pinch of salt and toss to coat.
Cook until squash is tender-crisp.
Add in the minced fresh marjoram, give it a final seasoning of salt, toss, remove from heat and serve.
Notes
Centers of squash can be cubed and saved for later use in a stir fry or soup.
Related posts: